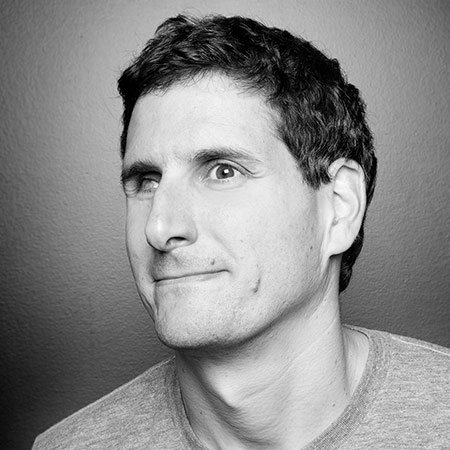 When Louis Posen founded Hopeless Records in Van Nuys, California in 1993, the idea of racing to the top of the charts was far from his mind.
Yet 22 years into the Hopeless story, that's exactly what the label achieved earlier this year.
Pipping the juggernaut of James Bay's Chaos & The Calm (Virgin EMI) to the summit, pop punk band All Time Low's sixth studio album, Future Hearts, was an Official No.1 Album in the UK.
What's more, it was the biggest-selling LP in the same week in America. (There's a reason we've written 'biggest-selling' and not 'No.1', there. More on that later.)
The success of Future Hearts' launch wasn't limited to these transatlantic neighbours, either: it went Top 5 in Australia and Canada and Top 20 in ten other territories.
"We're not an overly confident company – not arrogant, certainly," Posen tells The Independent Echo.
"We knew we wanted to shoot for a No.1 record but we also understand there are a lot of great artists out there, so there were lots of factors to consider.
"First priority was making a great record and setting up a great marketing plan. And the band delivered us an amazing album."
[video_youtube id="iXAityqDCDs"]
All Time Low's story is a particularly stirring one for Hopeless's peers because the group hasn't always stuck with the independent label.
Posen signed ATL for their second studio album, 2007's So Wrong, It's Right (their 2005 debut was issued on another indie, Baltimore's Emerald Moon).
The next three years would see both Hopeless and the band building their loyal audience, achieving a US Rock No.1 album with 2009's Nothing Personal, which hit No.4 on the main Billboard chart.
It didn't take long for the majors to become interested.
Universal's Interscope managed to tempt the group away for 2011's Dirty Work, which charted lower than its predecessor in the US and received conspicuously lukewarm reviews.
"The Interscope experiment was one in which the band was probably promised mainstream media, including radio, but it didn't translate that way," says Posen.
"It ended up being a couple of steps back rather than a huge step forward."
Tellingly, ATL returned to Hopeless for their fifth LP, 2012's Don't Panic, which received much more positive reviews from the specialist rock press around the globe.
"It was a return to form for the band, re-connecting with their fanbase and doing the kind of things they've always done; super-serving their core audience and making sure everything they do has their fans in mind," says Posen.
Clearly, having lost the band to music's mega-corporations once, Posen and his team felt they had a point to prove.
They let loose a sustained marketing campaign refused to quit for over a year.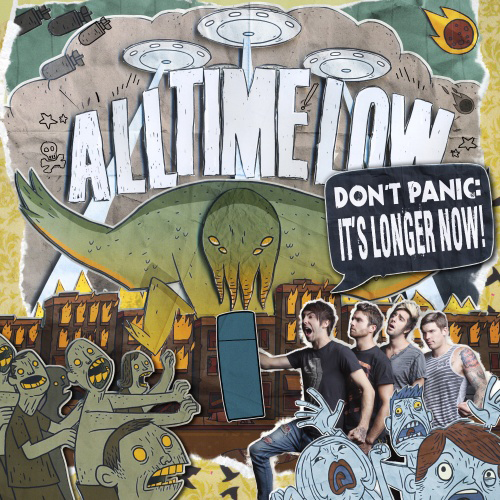 In September 2013, Hopeless re-issued a special edition of the album – Don't Panic: It's Longer Now!.
Not only did this indulge All Time Low mega-fans with four newly-recorded songs and four additional acoustic remixes, it included a made-for-rock-radio single: A Love Like War, featuring Vic Fuentes of the band Pierce the Veil.
"That moment opened the band up to lots more new fans," adds Posen.
"There was a whole lot of momentum from that album, a patient campaign, that laid the groundwork for All Time Low's success in 2015.
"It was a significantly different approach than what was happening at the tail-end of the Interscope record."
By the time Future Hearts arrived last month, the scene was set for the biggest-selling LP in All Time Low's history – no mean feat in a world where both physical and digital album sales have significantly reduced over the past decade.
"Independents don't rely on mainstream media. We have to be more creative to get people excited."
"That's what indies do: we look at every detail and every way we can connect artists to fans," says Posen.
"Because we don't rely on mainstream media outlets, we need to be more creative. How are people going to find out about your record – or get excited about it?
"Answering those questions takes attention to detail, and grinding hard work. The band did 15 in-stores at record [shops] in the US and UK; you don't see a lot of major labels bands doing that kind of thing. They wanted to be on the ground with their fans as much as possible."
Future Hearts sold 75,000 units in its first seven days on sale in the US, out-performing the week-one sales of previous LP Don't Panic (50k) and the Interscope record, Dirty Work (65k).
That's real album sales – an important clarification when it comes to a talking point that almost threatened to tarnish Hopeless's triumph in the States.
Last year, the historic Billboard 200 Chart, which measures the most popular albums in the US, changed its rules.
To qualify, an album's digital 'Track Equivalent' and 'Stream Equivalent' data is rolled in; 100 track downloads or 1,500 streams equates to one LP 'sale'.
So if a single hit track is streamed or downloaded a huge number of times, but originated on an album, that LP's 'sales' performance will be artificially inflated.
This has already left independent music leaders, such as Beggars Group's Martin Mills, fuming.
Mills told an audience earlier this year that he believed the change deliberately served the "interests of super-consolidated major labels".
And so it goes.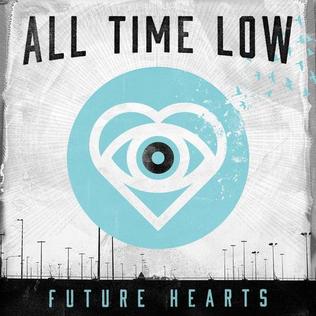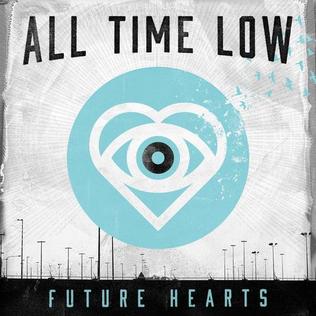 Despite being the most-sold album of the week, All Time Low's Future Hearts missed out on the No.1 spot on the Billboard 200 to the Fast & Furious 7 soundtrack… essentially thanks to the record-breaking Wiz Khalifa track, See You Again.
This illogical oversight would have rendered many a label boss furious, but Posen remains philosophical about his disappointment.
"I understand industry revenue is changing and that Billboard is trying to change with the times," he says. "I don't think there's bad people there – this change is probably well-intentioned.
"But the fact is, All Time Low being No.1 on the Billboard Album chart but No.2 on the 'equivalent consumption' chart is confusing for the industry and for the fans.
"The fact is, all time low being No.1 on the billboard album chart but No.2 on the 'equivalent' chart is confusing for the industry and for the fans."
"I don't think Billboard anticipated this problem when creating the formula. I hope they look at it again. If you call it an album equivalent chart, it has to be equivalent to albums."
He adds: "I don't put much energy into negative feelings. Our company philosophy is that we're always looking to problem solve and improve.
"We don't spend time dwelling on things that don't go the way we want them to – and we don't spend a lot of time dwelling on success, either. We concentrate on being better tomorrow."
There was much brighter news for Hopeless and All Time Low when it came to the UK.
Future Hearts sold 19,463 copies in its opening week, just 300 units ahead of James Bay's debut album.
Teaming up with [PIAS], Hopeless managed to strike a meaningful blow for independents everywhere.
In one of the closest album chart races in recent history, Future Hearts' outcome was boosted by a last-minute Friday night in-store performance by All Time Low at Kingston retailer Banquet (pictured).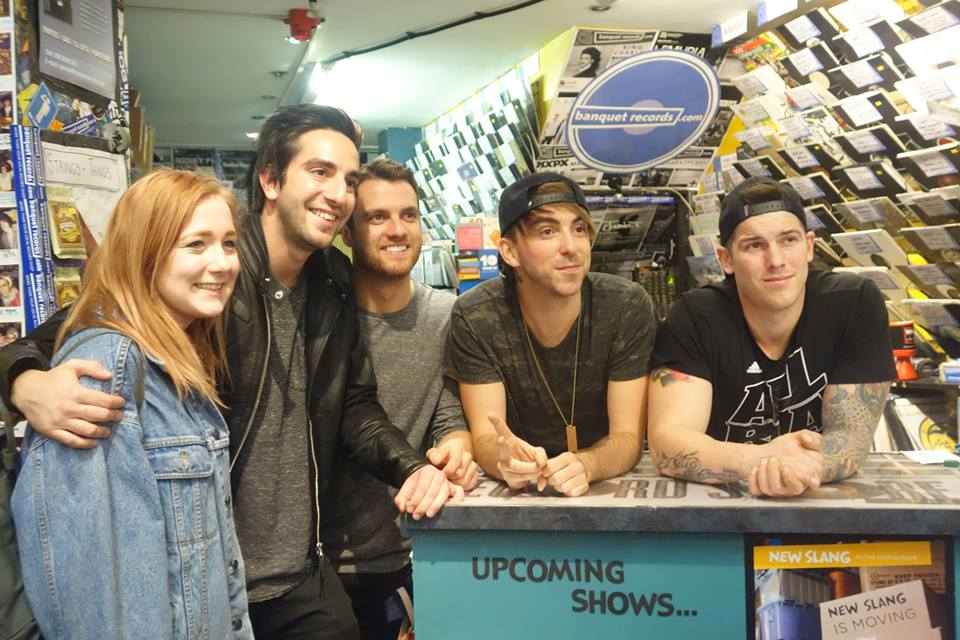 Label Manager for Hopeless at [PIAS], Denis Summersgill, explains: "I had a conversation with Banquet the night before at the Music Week Awards in London, where they were nominated for Best Independent Retailer.
"We called Jon Tolley at Banquet first thing in the morning and they arranged an in-store signing for that evening.
"The Thursday sales flash suggested it would be very close with James Bay, so we wanted to gain back some ground."
Just enough ground, as it turned out: All Time Low sold hundreds of copies in Banquet – a crucial factor in securing the UK No.1.
"Typically and historically, chart positions don't mean anything to us," says Posen.
"We want to be a profitable company – the chart number doesn't matter if we're not profitable.
"But in this case, it mattered more because it was a statement. No.1: you can't get bigger than that.
"It proves to artists, fans and the world that independent companies like us can reach the very top with our artists. That we can service artists no matter what their ambition.
"There isn't 'another level' above independents. You don't need a stepping stone onto something bigger. Everything you need is right here."
[Hopeless Records runs a charitable arm, Sub City Records, which has donated over $2 million to more than 50 nonprofit organisations. Visit their website for more information through this link.]