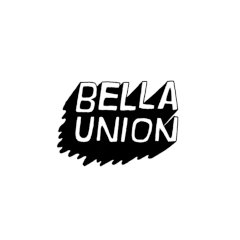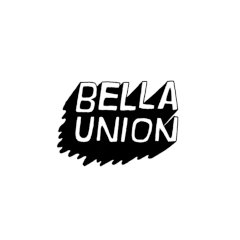 Simon Raymonde never really meant for Bella Union to become a music industry success story.
When he started the label back in 1997, it was nothing more than a vehicle for his artistic endeavours with Cocteau Twins.
Bruised by dismaying music business experiences, Raymonde and bandmate Robin Guthrie made a brave, autonomous move – starting a label with which to put out their own records.
Then, in a classic indie-label-starts-with-laughable-disaster moment, Cocteau Twins split up.
Raymonde knew if his fledgling record label wasn't going to be dissolved before it had got going, he needed to become an A&R, and sign some bands.
Nineteen years later, we have his willingness to do so to thank for standout records from the likes of John Grant, Explosions In The Sky, Laura Veirs, Midlake, Beach House, Father John Misty, Ezra Furman, The Walkmen, The Flaming Lips, PINS, Money and Lanterns On The Lake.
Of course, you can also add to that list Fleet Foxes – whose self-titled 2008 debut and 2011 follow-up, Helplessness Blues,have reached a level of commercial success all-too-rarely enjoyed in the independent label sector.
When [PIAS]'s Kenny Gates catches up with Raymonde, the Bella founder's attention has just started to turn towards the "loads of plans" he has for his label's 20th anniversary in 2017.
It promises to be quite the party. Sign us up…
---
We recently saw each other at the BRITs – are you getting used to going to these fancy awards?
You can't ever take that stuff for granted. It's always good to get recognition. You can be cool about it, indie about it, and say it doesn't mean anything, but I think it does.
Getting a BRIT Award nomination for John [Grant, 2014] and Father John Misty [2016] – that's huge when you think how this label started.
It's nice to sit at a table amongst all these major record companies, and think, 'We're just as entitled to sit here as you are.'
[video_youtube id="khk77JHALmU"]
---
So Bella Union started in 1997. What was the background?
The band [Cocteau Twins] had an undeniably difficult relationship with 4AD. Then we made a huge mistake and signed with Universal – with Mercury – in 1994. There were a lot of good reasons we did it, but in hindsight it was a stupid decision and we had a nightmare.
When we had the opportunity to do something different, we decided to set up our own label. But at that point the band was in a real mess – big drug problems, relationship problems…
Six months after we started the label, Liz called up and said she didn't want to do the band anymore.
"I thought: 'Crikey, what am I going to do now?' It was scary."
The intention of the label was to put out our own music – it was never to sign other bands, to be an actual record label; we hated record labels! We had such a terrible experience with 4AD, and then another terrible experience with a major.
We started the label, got the logo done, letterheads, an office, staff… and then we had no band.
I thought, 'Crikey, what am I going to do now?' It was scary.
---
So you were disillusioned as an artist at 4AD?
Yeah. It was a complex relationship we had with [4AD founder] Ivo Watts-Russell – a lovely bloke and an incredible A&R guy.
The relationship was very strong for the first years, but then, as is so often the way with these things, money became an issue. We were selling a shitload of records, on really terrible money.
I get it – I run a label now, so I see how it works, but in those days, the deals were awful. Our stuff is owned by 4AD forever and ever – that's something I can't ever feel comfortable with. The advances we got were minimal. We felt we were funding all these other bands on the label.
"We knew we didn't want to be friends with the label. We were so close [with 4AD], they were like our family."
To combat how bad we were feeling about things going south with 4AD, we knew we didn't want to be friends with our label. The deterioration of the friendship coincided with the frustrations we felt as a band on the label. That was hard.
Robin and Liz were actually living at Ivo's house at one point. We were so close, they were like our family.
When it all went wrong, it was all the more horrible.
[video_youtube id="dtBr5JKSuks"]
---
It felt like a betrayal?
Yeah. The reason we signed to a major, our stupid justification, was: "We don't want to be friends – let's just be in business. You advance us some money, we will build up our studio, lock ourselves away and come back for a chat when we have done our record."
We'd never had a manager before, and all of a sudden we did; he could deal with that crap and we'd deal with the music.
"We were a priority for about three weeks at Mercury."
That was the theory – it was a bit naïve.
We were a priority for about three weeks at Mercury, until they said: 'This is the first single, right?' And we said: 'Erm, nope.'
That was pretty much it, after that.
---
Did that experience inform the way you wanted Bella Union to be run?
It informs what you don't want more than what you do.
I don't want to have a relationship with my artists that's messy like the 4AD one was. And I don't want to be in a relationship like we were at the major where you're talking to a bunch of fools.
"I don't want to have a relationship with my artists that's messy."
My only other job, apart from doing this, was working at Beggars Banquet – the very first record shop, the one in South Kensington, where upstairs was 4AD and Beggars. There was another label there called Situation 2, run by a guy called Peter Kent, and I was on a band on that label, Drowning Craze.
It was a wonderful place to grow up. We'd go to see bands every night. I was 18 when I got that job.
---
Did your parents encourage you to go into music?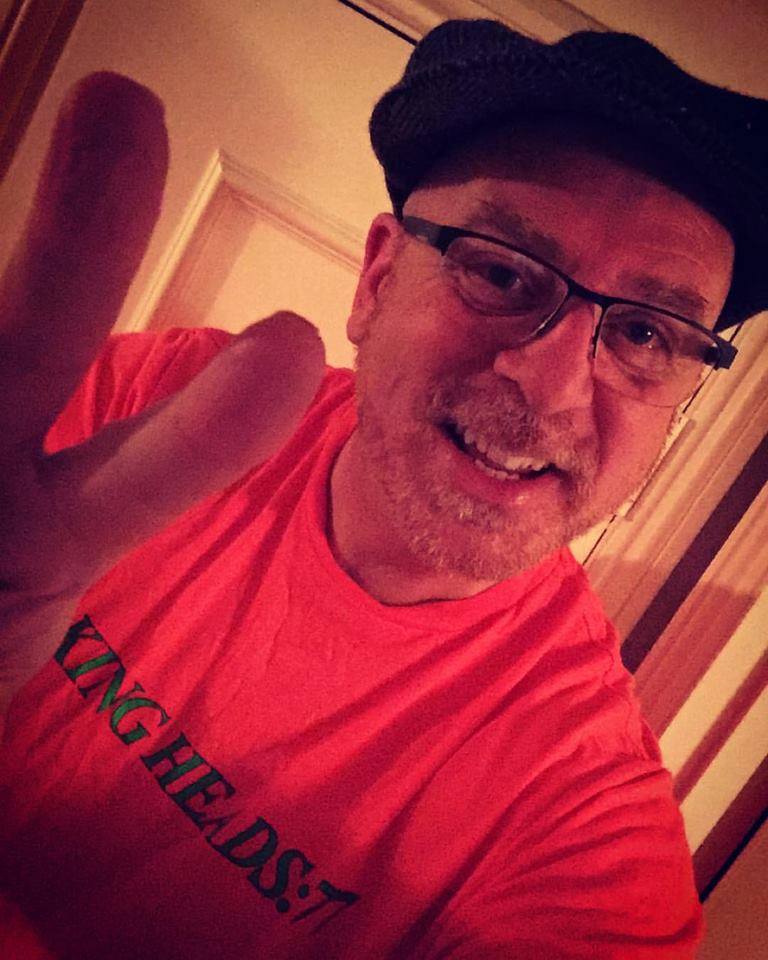 My father was quite a famous musician – a songwriter and arranger. So it was pretty normal for me to be doing music, I guess.
I was playing violin and piano when I was a kid. But then when I was 14 – in 1976 – punk happened. All of a sudden, I'd found my music; my tribe.
My dad wrote I Only Want To Be With You and was working with Dusty Springfield, The Walker Brothers, Ian Dury and Bowie. It was a very musical family, but I wasn't really interested in music until punk came alone. When The Pistols arrived, I knew, 'This is my thing.'
I still think of myself as that kid, really.
My dad was as big an influence as punk [on what I do]. He'd always say to me things like: 'Don't ever do a job that you don't love… If you want to be a dustman, be a dustman. Don't think you have to do some shitty job just because it pays well.' That's stuck with me for life.
Since my Dad died, my Mum has always been there for me during those times when the chips were down. She saw everything Dad went through in his years in the music business and is a wise soul, a very strong character and belies her age with her wit and wisdom.
A very creative woman too in her own right, a great writer and had ill-health not beset her in the last 10 or so years, would have surely had several books out.
Yes, they've always been nothing but supportive to me.
---
So it's 1997, you've just left Universal and started your own label – a pioneering move. Were you conflicted; your emotional and creative side as an artist and the reality of having to keep a business going?
Very much. I've got it right slightly more than I've got it wrong, but there have been times where I've found the balancing act pretty confusing. Still feeling like the punk rock musician, then trying to construct a record deal and thinking, 'Ah, now I see how difficult it was for 4AD.'
Really, record contracts haven't changed very much in 50 years. They just get adapted slightly.
I was trying to change that dramatically; that two page thing which I had which says they will have everything I ever wrote forever more and my kids will never see it – how do I rip that up but also make a living?
We nearly went out of business plenty of times.
---
Same here! The most important word in that sentence is 'nearly'!
Exactly. And always, when it was 'nearly', there was always someone who could help, someone who I was able to turn to.
---
Who were your record label mentors?
Meeting Tony Harlow was a big moment. He ran V2 Records in the early 2000s. I'd just signed this band people were getting excited about: Lift To Experience. They were brought to us by Labels in France.
They were a Texan band from Denton – the same place Midlake are from.
I went to South By South-West in 2000, at a time when it was still quite an unusual place to go. You could find the most incredible bands – now you've got no chance.
Tony Harlow heard about Lift To Experience and offered to license the record in France through V2.
Vincent Clery-Melin was working there too at the time. Lift To Experience became quite a big, cult indie band who sadly imploded when the bass player's wife died of a heroin overdose – on the eve of their first UK headline tour, no less.
"I was in a punk band; Geoff Travis and rough trade were gods to us."
Tony was very supportive. And because he'd licensed that band, I went to him again.
Patrick Zelnik [at Naïve] was also a very important person in helping me think outside the UK, and then Geoff Travis was hugely important – he'd write me letters saying, You're doing a great job and that band is awesome.' That was just 'wow'.
I was in a punk band in the early '80s and Geoff Travis and Rough Trade were Gods to us. Rough Trade was hugely influential on my life, and continues to be in many ways.
Tony Wilson was really supportive too. People I really looked up to were saying, Good stuff, don't give up, you're doing a good job.
[video_youtube id="GaojlvJLnns"]
---
It is lonely as an entrepreneur. You have those moments where you look in the mirror and think…
[Together] … what the fuck am I doing?!
You look at the books and see you're losing £100,000 every year; your staff are looking at you wondering if they're going to get paid at the end of the month. It's stressful.
You're thinking: 'I've got to borrow a bit more off the distributor this month and convince them that the records coming up are good enough so I can pay last month's wages.' It's borrowing from Peter to pay Paul. I didn't find that at all comfortable for a few years.
I have to say Laurence at Domino was a great help too. I remember meeting him in Austin in 2006, just as he was getting the phone call that his first big band, Franz Ferdinand, had just sold their millionth record.
"Laurence Bell is a psychic."
It was at a moment when I was like, 'Should I really be doing this? It's 24 hours a day, a lot of work and there's very little reward. It's driving me crazy.'
Laurence said: 'Just wait until your eleventh year.' I was in about my ninth year.
It was just about the weirdest thing I'd ever heard.
Two years later, we released Fleet Foxes and they sold a million records, pretty much.
My eleventh year. Laurence Bell is a psychic.
---
And Martin Mills – did he give you encouragement?
I didn't often turn to Martin because of the [4AD years as Cocteau Twins].
Martin's an incredible icon in the business and I respect him massively for his empire building, for what he's achieved from a tiny little office in South Ken.
I've always thought he's brilliant for what he's done for the business but I'm still a bit annoyed with him for the shitty record deal.
But, hey, we signed it. We were so stupid and naïve at the age of 18, 19, as you would be. We didn't have a lawyer, and we wouldn't get a manager for another eight years.
---
So today, do you feel a bit schizophrenic? Are you more of an artist or a record label?
The schizophrenia did eventually go away when I thought: 'I'm not an artist anymore… I'm a producer, a collaborator, but at the end of the day I'm the guy putting the records out.'
Then after about 15 years of doing that, I really thought, 'God, I really miss making music.'
I was feeding that creative bit of my brain a little by going in the studio producing bands, but it wasn't enough.
That's when I went in the studio and made the Snowbird album. And now I'm making music regularly.
[video_youtube id="CD4udA5C70c"]
---
What you've achieved with Bella Union is remarkable. I would invite you to find the time to enjoy the ride…
I do in a way, I do enjoy all the successes. But I am frightened to do that – the moment you think, 'I've done quite well here' is the moment you take it for granted a little bit.
I still find the discovery of new music as exciting as I did in the beginning. I love it. I don't think I'll ever get tired of that.
"The challenge today is, how do you break a band in their 20s who didn't put three albums out in the CD age?"
It's a real challenge to break a new band – much more than it was five years ago. Yeah, we've got John Grant, Beach House, Father John Misty, Explosions in the Sky and several artists like these who sell 20,000 to 50,000 records. And that's decent. I'm very happy. But those are all bands who are now in their 30s.
The challenge is, how do we break a band in their 20s who haven't put three albums out back in the age when CDs were still selling and you could get blanket press? I fear it's not easy.
---
What makes a Bella Union artist?
A few years ago I decided I wouldn't sign anyone I didn't like as a person.
There's brilliant bands everywhere. But when you meet a manager who's an idiot or meet a band and think they're just not very nice, I don't want to work with them. Even if I think their music is the best thing ever.
I've worked with people over the years where I've thought: 'These people are going to kill me. This manager is going to force me into an early grave.'
We don't do that anymore. They meet my wife and my cat. We go for coffee and I ask who their manager is, who the agent is, who the lawyer is. If it's a nice bunch of people, we take the gamble.
---
You took that gamble with Fleet Foxes…
That band has been massive for Bella Union. I probably wouldn't be here without them, and the signing, to keep the whole thing going, was pivotal. I was about to give up the label before I heard that song, White Winter Hymnal.
I'd gone to Oya Festval in 2007. We'd had Midlake's record [The Trials Of Van Occupanther], which came out in 2006. I was so upset this record hadn't sold a million copies. I still think it's a classic album.
We'd sold 30,000 copies in the UK, which was good, but it wasn't what it deserved. I was thinking, if only I had some money in the bank, even something small – £10,000 extra to do some posters or some more marketing.
In those days our marketing was literally: put the record out. There was no money for anything beyond a press and radio campaign that we did in-house with Duncan and Cool Badge.
It was the same with Fionn Regan [who released Mercury-nominated album The End Of History on Bella in 2006]; we got to that 30,000 level but we didn't have the cash injection to get it above 50,000. It was so frustrating.
[video_youtube id="JDL9bXlwbM4″]
So I was at Oya, miserable, thinking, 'I don't think I can do this any more.' My first marriage had gone all wrong and I'd just gotten divorced. I was at a low ebb.
That feeling actually only lasted about 20 minutes, but it's significant.
Claus who runs Oya had invited some people including me to his house for a get-together but I was really not feeling sociable at all, quite out of sorts, sat overlooking the fjord – I thought, okay, I'm going to go home, tell everyone at the label, that's it.
I got back to my hotel room and got an email from this friend called Trey, who booked Midlake and Beach House in the US. He said, 'You've got to listen to this MySpace link. I just saw this band's third ever gig – I think you might like it.'
I pressed play and within ten seconds, I was like, 'I HAVE to sign this band. This is the one.'
I wrote to the band on Myspace, from my hotel room and it turned out that Robin the band's singer/writer was in Norway with his brother and sister – despite living in Seattle. His ancestors are Norwegian. A really weird coincidence.
I explained what Bella Union was and that I used to be in [Cocteau Twins], and I was encouraged that he knew who I was. He was flying to London the next day, and that's where we met the next week. We got on really great.
"I got back to my hotel room and read this email from a friend called trey…"
I offered him a worldwide deal, even though we didn't really have anything going on in the US at the time. I also offered to manage him! Whatever I could do, you know.
Then it went a bit quiet – a month went by after I'd made him an offer, and I'd heard a whisper that he was talking to Sub-Pop. He lives in Seattle, so it made sense he would be speaking to them.
I put 2 and 2 together and realised something was going wrong, and that I needed to do something about it. Eventually, he wrote me and said: 'Listen, we've had a worldwide offer from Sub-Pop and I think we're going to do it. I wanted to let you know about it first.'
I immediately wrote back, without self-editing, with what I felt. I said: 'I get it. I'd probably do the same thing in your shoes. Why wouldn't you? It's an iconic label, one of the best, round the corner from your flat. But just think about it for a second. Over here, Sub-Pop don't quite have the setup. Who's going to meet you at the airport in London or Paris? If you sign to Bella Union, or any label with a similar setup around Europe, you'll have a home here.'
It was true. The next day, I got the contract back from the band, signed, for Europe.
It was musician to musician, not as a guy cynically trying to get him to sign.
That's where sometimes, I win, and sometimes I lose.
[video_youtube id="DrQRS40OKNE"]
---
That's an incredible story – the butterfly effect!
It shows you how fragile the whole thing is. We've all got stories like that. The John Grant story is another very significant moment.
---
Tell us that story too. You signed The Czars, right?
Yeah. I've worked with John Grant since 1998; the year after the label started.
In the days when people used to use DATs, he sent me one of a Czars demo and it was… awful.
I remember writing back – he seemed really nice in the letter – saying, 'Your voice is good, really interesting. But the music's not. Maybe send me some stuff another time.'
A few months later, another DAT, and some of it was pretty good, but the band still sounded pretty rubbish. I told him. He was like: 'Yeah, I know. I'm trying to do something about it.'
Then I saw them play in Denver. The band were good, not great, but he had something about him. He was this big guy with this fragility and an amazingly powerful voice.
In those days, we had a beautiful recording studio which Cocteau Twins had on the river in Richmond. It was Pete Townshend's studio and, well, 'cos it was in Richmond, the rent was fucking ridiculous – like £60,000 a year.
The band had broken up by then, so there was no income to pay for the studio. Pete was a very generous guy [and let the band owe him rent]. It was the last days before we were kicked out, really.
I offered to bring The Czars over and to produce their album in that studio. That's what I did; I played a lot of the instruments, got very hands on with it. I really enjoyed the process. I think John did too, in his own way.
Then we made another album, and I went to Denver to produce that one. I always knew that it was all about John. The Czars made a third album, then John was starting to have some problems with the band – they weren't improving at the rate we needed them to improve, but his songwriting was getting better and better.
I should say, we were selling no records at all at this point. The Czars first three albums probably sold 5,000 copies each. But I just knew that John would make an amazing record at some point.
Then he got into trouble – he had big problems with drink and drugs and stopped making music. He was translating Russian medical text books into German and living in New York, I think; he's an incredible linguist. He speaks about 10 languages fluently.
He was miserable as sin. Then the Midlake guys, God bless them, heard he wasn't well – rumours were that he was on suicide watch in a hospital, I think – and they said: 'You need to get back to Texas. We'll look after you. We'll get you well. Come and stay with us and make a record.'
They literally put him up in their houses for six months to a year. Going in the studio in the evening after they'd finished their own record during the day time. My part in this is very minimal, really. I believed in him and thought he'd make a great record, but I wasn't the one looking after him.
"I played phil alexander from mojo two unmixed tracks and he was completely blown away."
Midlake did it all off their own back. And then John delivered this amazing record, Queen Of Denmark.
The catalyst to the whole John Grant success story is Phil Alexander, the editor of Mojo, who had come to my office in Hackney. I was playing him the latest Midlake album and talking to him about getting on board with it – he's a massive fan. And as he was about to leave, I said come back and let me play you this thing by John Grant from The Czars. I played him two unmixed tracks and he was completely blown away.
Phil [later] asked if he could do a little Q&A with John, for a little paragraph he could put out. John had done no press for four or five years.
A month later, I was speaking to Phil about something else and I said, By the way, how did that interview with John go? And he was like, 'It was unbelievable – it was a four hour phone call. I couldn't ever transcribe it. It was like a therapy session. It was too intense, too personal.'
But two months later, Phil made Queen Of Denmark Album Of The Month in Mojo. That support was huge – for John Grant to get a five-star, two-page review with a hand-painted illustration on the second page… when no-one knew who he was. It was the thing that gave us the first building blocks to work with.
[video_youtube id="hNfckqekxY4″]
---
We haven't talked about the industry much – the format shifts we've seen.
I can certainly talk about the vinyl thing. I wouldn't run a record label any more if there was no vinyl. Not now.
I don't listen to music in any other way at home. As soon as we get rid of the vinyl thing, my days are numbered.
---
I have to ask: what did you think when Co-Op changed hands and [PIAS] took it over? You went through V2, then Co-Op at Universal and now [PIAS] – and you stuck with us.
It's been a fascinating ride, that's for sure. When V2 Co-Op was starting, it seemed great. The idea of infrastructure and staff around Europe, I liked it – it made a lot of sense.
Whatever then happened to V2, God only knows. Universal came along and picked up V2 and, by default, Co-Op. All of us thought it was going to be a shit-show.
The guy running it, Vincent, was saying, no no, it might be okay. But to his credit, somehow he made it work by being smart. He managed to keep Universal 'over there', setting up a [Co-Op] office in Shoreditch.
"We independent types are just a different breed of people to the majors."
We did help enormously with his good start, I suppose – his first release on Co-Op was Fleet Foxes. We were involved with some great people around Europe. Then obviously it got messy with the divestments [after Universal bought EMI] and the whole thing went to shit!
How do I find it now? Genuinely, we're in the perfect place.
There's always things we can make better, but when I look at the people we work with, I like them all. We know that my band's managers or my bands themselves aren't going to come back to me going, 'Who are these jokers?'
That has happened before in the past with some of the Universal people they might have met. We independent types are just a different breed of people to the majors. It's like Democrats and Republicans, I guess.
---
Do you feel part of an independent music community?
Sometimes. I'm not involved with AIM quite as much as I was when I was Vice Chairman.
I really love Alison [Wenham] and what AIM's all about – the support it gives to the tiny little labels who are doing what I was doing 19 years ago.
But I'm not as obsessed about knowing everything about everybody as I was a few years ago. I'm trying to calm myself down a bit. I still make the choices on the bands at Bella Union, but I give my staff much more input than I used to.
---
When you look at the independent label world, we can talk about Geoff Travis, Laurence Bell and the rest – but who's next, who's coming through?
There are great labels out there. I love Alcopop!
---
And Erased Tapes?
Oh yeah. That's one of my favourite labels. That guy's incredible.
There's some amazing people out there doing this label thing. If they've got the passion to do it, like you and I have, chances are they'll make a success of it.
It's not about finance and economics – in a way, it's about forgetting about that and just getting on it.
Trust me, stick around for eleven years and you'll be fine!