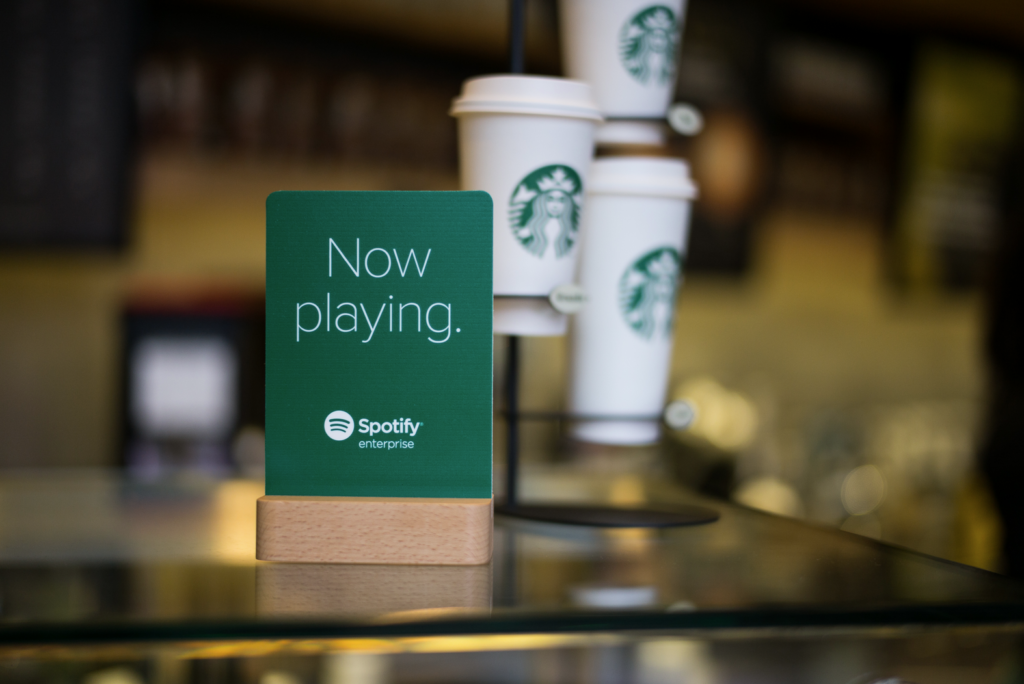 Two years ago, Beats Music co-founder Ola Sars had a big idea.
Together with Spotify biz dev boss Andreas Liffgarden, he launched SoundTrack Your Brand – a company created to help major retailers pick and play in-store music that matched their identity.
Spotify was impressed enough to join forces with the two entrepreneurs to co-found the organisation.
Since then, huge companies such as McDonald's, Starbucks and Gant have signed up to work with Soundtrack Your Brand in Sweden.
The firm offers a choice of two products: Spotify Business, for small operators, and Spotify Enterprise, for large-scale retailers.
The headline attraction of both is that they allow companies to legally stream unlimited tracks on Spotify for a monthly licensing fee.
"This is about delivering music that drives behaviour – and sales."
But there's something else on offer too: consumer insights offered by Spotify, which Sars believes could change the game for the importance, and value, of 'background music' in the future.
"This is not just about playing the right music at the right time," explains Sars (pictured right, above, with Liffgarden).
"It's about delivering music that drives emotions and behaviour – and ultimately, music that drives sales."
Sars refers to a test case with clothing giant Gant, recently held in Sweden in tandem with the Stockholm School Of Economics.
Soundtrack Your Brand correlated the music being picked in Gant stores with the actual consumer perception of the Gant 'brand-sound' – and then adjusted the firm's playlists accordingly.
"There was a 31.7% sales increase throughout Sweden," says Sars.
"That's massive – it's the sort of thing that would have a huge impact on any business."
This being Spotify, of course, such effective music curation needn't rely on human expertise only: the platform's algorithm – and its billions of lines of data – can help deliver a brand-friendly musical experience.
"If we can create this kind of modern solution for brands we can start charging them more for music, creating a higher value and adding really cutting edge tech to the B2B space," says Sars.
McDonald's in Sweden uses a third-party, Music ID, to construct and update its playlists via Spotify Enterprise. The platform is open to any third-party playlisting partners the brand prefers – including artists or labels.
McDonald's has worked closely with Spotify Business to create a series of time-specific playlists across its 228 Swedish stores: early risers will be treated to 'Morning Mix' while those nipping in for an early evening bite might hear 'Sunset Chill'.
"Music now becomes a business-critical decision for a brand. And that means being involved with the marketing budget."
McDonald's Head Of Media and Digital in Sweden, Kajsa Dahlberg, explains: "Defining the different parts of the day was an interesting angle to explore. What do we want for a morning environment? How does a weekday morning differ from a Saturday morning?
"What about the midnight to 3am time slot, and even after that? When do you go from party music to taxi drivers trying to have some calm after a busy shift?"
Speaking to an audience at Gothenburg's Way Out West month, Sars highlighted where this kind of brand involvement could lead for labels and artists.
"When you can talk about music's effect on sales, and the use of data points to match a brand experience, the discussion about what used to be called 'background music' completely flips," he said.
"Music becomes a business-critical decision for a brand. All of a sudden you're involved with a completely different budget – the marketing budget."
[video_youtube id="1JuW4eJqfKY"]
Sars argues that retail music budgets are currently rolled in with anonymous overhead budgets or even IT departments by retailers.
"This little background music market today is worth around $1bn," he says.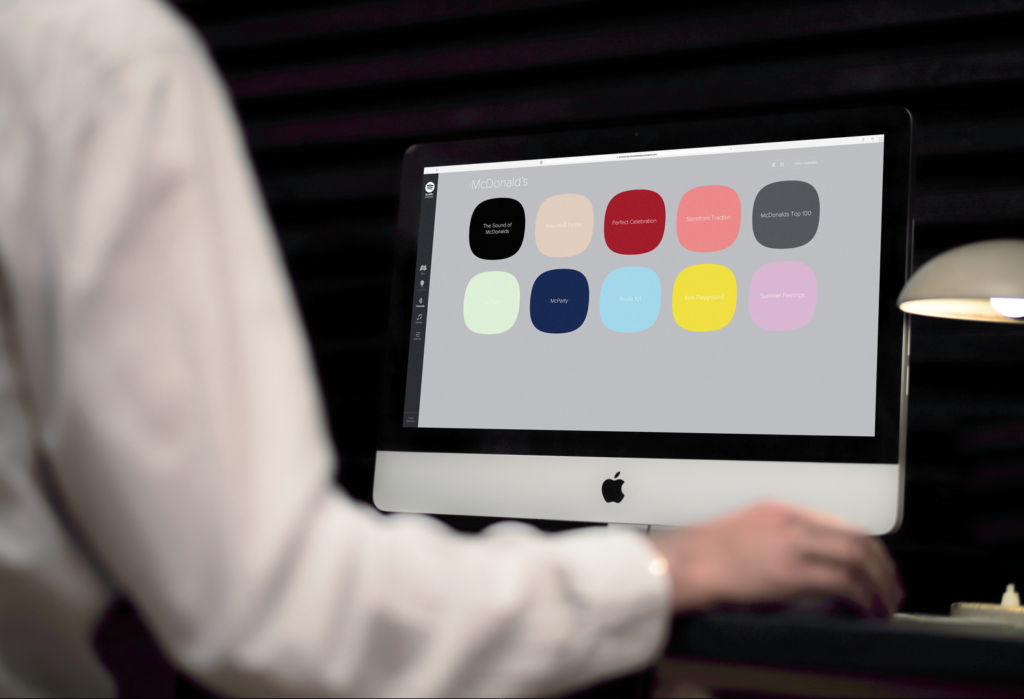 "We want to move the discussion to the marketing budget, the CMOs – then we start talking about a massive budget of $1.5 trillion worldwide.
"That's how much goes into media [spend] every year right now."
Before Spotify for Business can get there, it will first need to convince other brands to follow the lead of McDonald's – and perhaps convince record companies of the opportunity created.
"We are exploring are the many ways for us to work directly with labels and artists," adds McDonald's Kasja Dahlberg.
"McDonald's is exploring many ways for us to work directly with labels."
"There are options for us to stream certain songs exclusively for our stores for a period of time. We could also look into Spotify's data about what sort of music is enjoyed in certain areas and seeing if we can adapt to that."
Ahead of Spotify Business moving into the US next year, Sars' ambitions for the future are sky-high.
Research by Soundtrack Your Brand discovered that three-quarters of retail music is still programmed on CD – offering brands no consumer data on which tracks resonate best with their customers.
"Gant meets millions of consumers a day," says Sars. "Starbucks meet 55m consumers every day. That's bigger than any commercial radio station there's ever been. It's probably bigger than MTV at their peak.
"McDonald's interacts with 70m consumers every day – just through their retail stores.
"Imagine launching an artist through that channel. Imagine opening that door for artists. It could be massive."