Listen To Daniel's
Playlist right now!"You realise this is a ridiculous and impossible task, don't you?"
Daniel Miller is not delighted about the confines that The Independent Echo's 'My Life's Playlist' feature have thrust upon him.
If you've read similar efforts from the likes of Simon Raymonde and JD Beauvallet in the recent past, you'll know the score: we ask for 15 tracks that have helped define a music hero's life. And then they tell us in detail about five particularly special songs within this list.
In order to complete this task, Daniel's enforced one big rule upon himself: no Mute artists.
"There's no way I'd do my Top 15 Mute anything," he explains.
"My judgement is completely clouded – I love them all for obvious and different reasons.
"I have two musical lives: music I work with and the music I have enjoyed as a fan.
"If I let the former creep in it would be very unbalanced so I'll mostly stick to music that impacted and influenced me in my pre-Mute years."
That being so, there's still hundreds of tracks Miller could have, on any other given day, swapped into his collection below.
Including, it seems, one well-known nursery rhyme, which drew out the Mute founder's first moment of musical excitement.
"Apparently when I was very young, I was obsessed by Three Blind Mice," he says.
"I don't remember it at all, but my parents tell me we had a '78 of it and although I was too young to operate the machinery, I kept saying: 'More mice, more mice,' when I wanted to hear it again.
"They probably played it to me to keep me quiet. This was, of course, a few years before iPads or PlayStations…."
Naturally it doesn't really matter that Daniel – label legend, fabled producer, accomplished techno DJ – hates the restrictions of putting together playlists like this one.
Because, no surprise, he's really rather good at it anyway…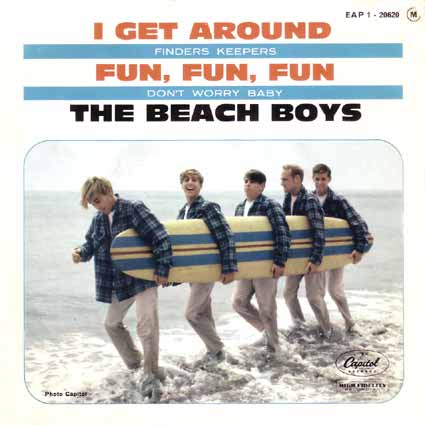 The Beach Boys, I Get Around (1964)
With some artists it's about a very specific song. But with other artists, it's about the overall feeling you get.
The Beach Boys were all about the lifestyle; growing up in rainy London, they offered me this Californian fantasy – uplifting harmonies combined with Chuck Berry-style rhythm and blues. It made me happy.
I'd never heard anything like it before. I could choose any of 20 of their songs here, really, but I'll go for I Get Around.
That song specifically sums up the feeling of The Beach Boys; it was completely alien to growing up in London in terms of lifestyle, the exciting harmonies and these incredible lyrics. In my early teens I was really obsessed by The Beach Boys – California Girls, obviously, and then Good Vibrations a bit later.
The first proper gig I ever went to was The Beach Boys, the Good Vibrations tour. I saw them play at the Hammersmith Odeon, I remember vividly them wearing their matched stripy shirts. The Beach Boys have a very special place in my personal musical history.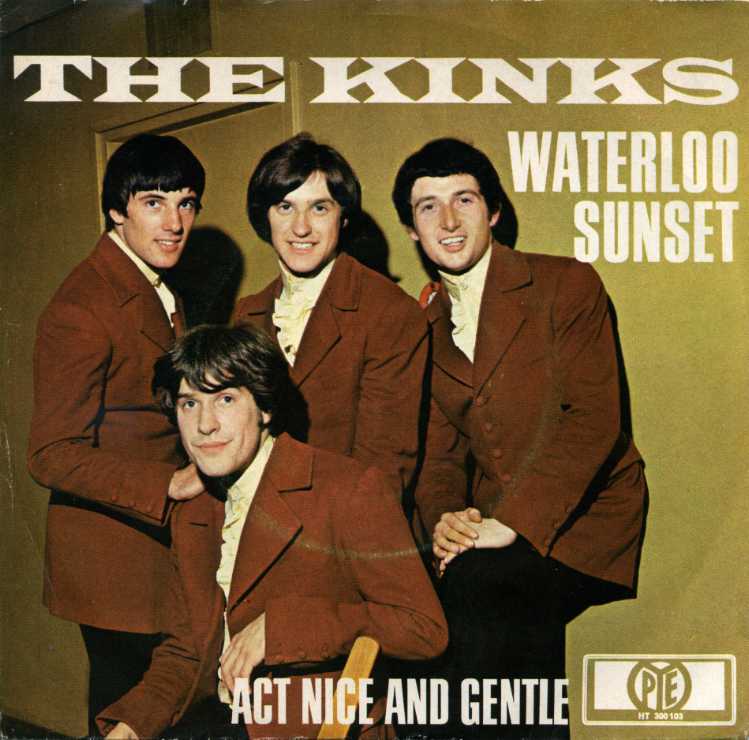 Waterloo Sunset, The Kinks (1967)
I was a teenager in the sixties, so I experienced all of these amazing artists in real time. The Kinks were one of my favourites of that era. I've always found Waterloo Sunset a very emotional song.
It conjures up an intriguing fictional world – you can make up stories to it in your head. Who were Terry and Julie?
I know there's a rumour it's a reference to Terrence Stamp and Julie Christie but I don't want to believe that. I want to believe my version of it.
It's one of my favourite ever songs, and the more I love a song, the less I can actually listen to it. It's such a deep and emotional experience; listening to a three-minute track becomes a big project.
Today, my commute home from work every day is across the river; although I don't go over Waterloo Bridge, I can see it, especially when night is drawing in Waterloo Sunset comes into my mind every time.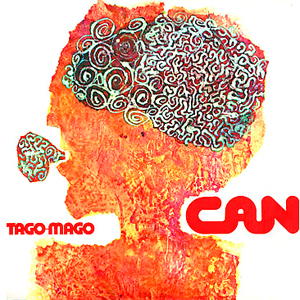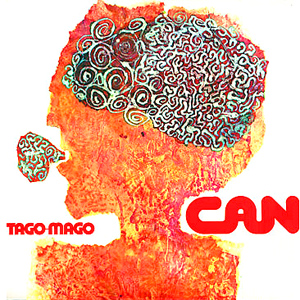 Can, Oh Yeah (1971)
Can were hugely important for me. In the sixties, I'd grown up in the golden age of British pop music. But by the end of the decade, I was losing interest – things were not progressing fast enough.
In five years, we'd gone from Please Please Me to Sgt Pepper, from Cliff Richard to Pink Floyd. Then things slowed down and got a bit more self-indulgent.
But on John Peel – where I discovered nearly everything that's been musically important in my life – I heard Can for the very first time: Monster Movie (1969).
That kind of changed my life. This was the music I had in my head – the music I'd been wishing for. I remember being very excited reading about all the West Coast psychedelic bands, imagining what they sounded like but when I heard them I was very disappointed by how conventional they were.
Can was more like the music I'd been dreaming up. Oh Yeah is on Tago Mago, a brilliant album. I borrowed the rhythm of it on my first single, so thank you, Can.
And of course now at Mute we've been working with Can on their catalogue for the past 25 years. That's been an incredible pleasure and honour.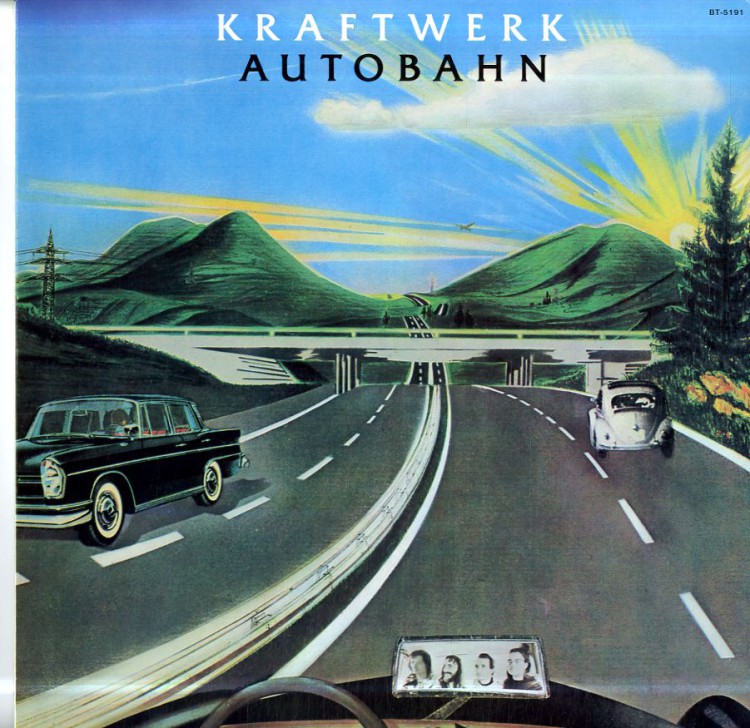 Kraftwerk, Autobahn (1974)
Kraftwerk were also big Beach Boys fans, funnily enough. Needless to say I'm a huge fan of Kraftwerk and they were a massive influence on me: both musically and their overall aesthetic.
At the time, the album that really had a striking impact was Autobahn. I quite liked Kratfwerk before being into German experimental music in general.
At that time, I'd left college and worked for a couple of years, then decided to travel, mostly in Europe – Turkey and all around there. I did a lot of driving on motorways, as you would, and in some college bar in Yugoslavia I picked up a copy of Melody Maker.
I remember it really clearly; I saw an advert for Autobahn by Kraftwerk. Without hearing a note, I thought: 'Wow, those two words together really resonated with me.' I went to the first record shop I could and listened to it, and it just blew my mind.
Electronic music wasn't new to me by that time, but I'd been more into long drony pieces, not rhythmic or melodic. This was the first time I'd heard electronic pop.
I loved the simplicity and repetitious nature of it. You have to remember, this was the time of Emerson Lake and Palmer and prog rock – very overblown, complex, muso technical stuff. Here was this band playing the most simple lines possible and it sounded fantastic.
It was electronic instruments and electronic percussion mixed with Beach Boys-like harmonies. It meant so much.
I didn't buy it because I didn't have anything to play it on. But as I was travelling around I went into record shops wherever I could and listened to it. And everywhere I went, I kept seeing the Autobahn logo.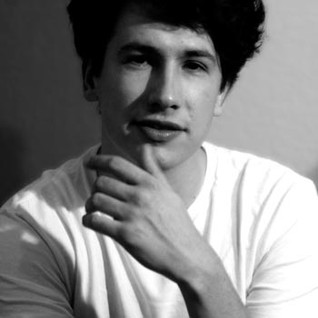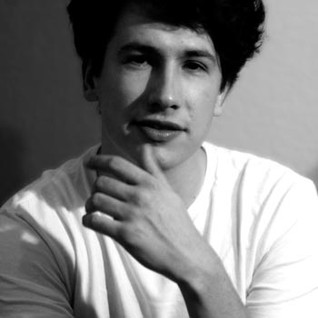 Roland M Dill, Tzycho (2013)
I've been DJing quite seriously for the last few years – I mean, I take it seriously, whether other people do or not is up to them!
Really I'm a techno DJ, and I'm quite purist about it. I don't really link it to Mute in any way; it's not a promotional tool at all. That keeps it fresher for me.
I could pick half a dozen tracks that have been in my set on a regular basis, but Roland M Dill stands out.
He's really great; he's a techno producer that has got a very musical sensibility. I really enjoy playing it. You wouldn't put it down as a pop track by any sense of the imagination, but it's got a great bassline and develops really well.
If I play it at the right time during a set, people just seem to smile!

[bs_tabs]
[bs_thead]
[bs_tab class="active" type="tab" href="#bs_tab143264631388284″ title="Deezer"]
[bs_tab class="" type="tab" href="#bs_tab143264633670684″ title="Spotify"]
[bs_tab class="" type="tab" href="#bs_tab143264634445884″ title="Youtube"]
[/bs_thead][bs_tcontents]
[bs_tcontent class="active" id="bs_tab143264631388284″][audio_deezer id="1240318511″][/bs_tcontent]
[bs_tcontent class="" id="bs_tab143264633670684″][audio_spotify username="the_independent_echo" id="6W89RKMO373bIhiUomsuNK"][/bs_tcontent]
[bs_tcontent class="" id="bs_tab143264634445884″][audio_youtube start_id="N_MqfF0WBsU" id="PLskdNs0VDomlAXxY2AZAl85Xkq3XqEmRX"][/bs_tcontent]
[/bs_tcontents]
[/bs_tabs]