As one of the UK's leading agents – and MD of The Agency Group – Geoff Meall knows all about the best and worst that the music business has to offer.
Having started in the industry in 1992 at Cloud Music Agency, he has gone on to play a vital role in the career of clients such as My Chemical Romance, Paramore, Nickelback, Cornershop, Doves, The Zutons, The Pogues, Sum 41, Billy Talent, Brand New and Funeral For A Friend.
The act to which he'll probably always be most closely associated, though, is Muse.
He came across the band in 1997 and signed up as their booking agent a year later. And as fellow Independent Echo subject Korda Marshall could tell you, things went rather well for all concerned from there.
TIE asked Geoff to tell us about his highest moment and his lowest ebb during almost 25 years in the business.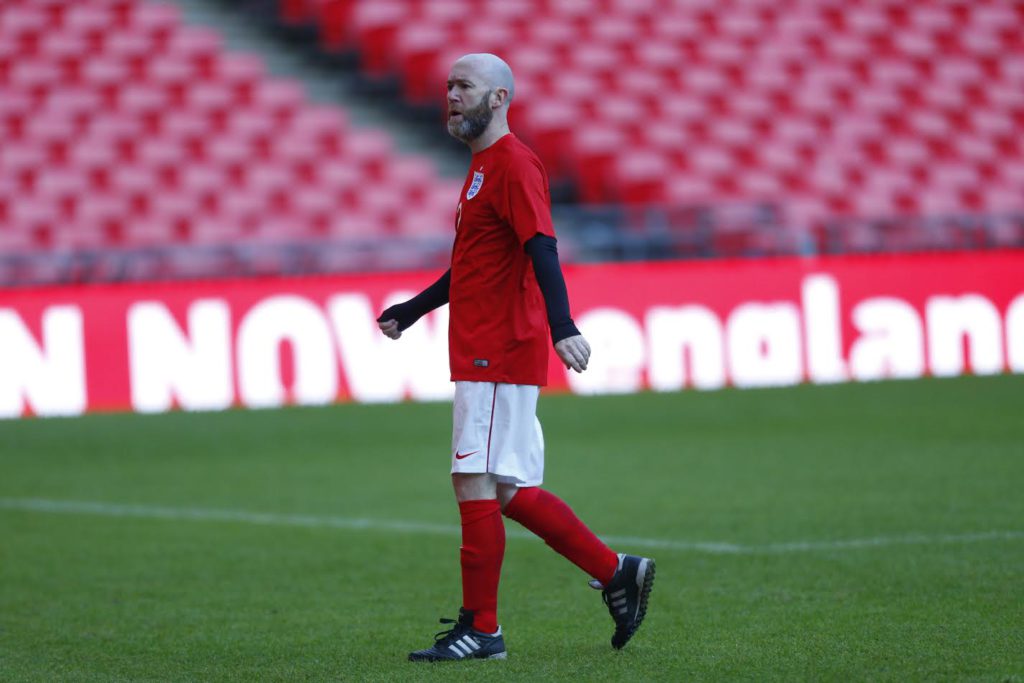 High Point
Those of who know me will be aware that I have two particular extracurricular loves. Allow me the time to climb aboard a bicycle and spend many an hour pushing the pedals round and I'm a happy man. The more beautiful the weather and the scenery the better, but I'm equally happy to climb aboard for a cold and rainy urban ride too.
But my overriding passion, which hasn't left me since I was around six years old, is football – and Liverpool FC in particular. I was lucky to have been born and brought up during the most successful period in that club's history; the 70's and 80's.
In English football, success is equated in league titles, European cups and domestic cup wins. In order to win a domestic cup, all roads lead to a pretty shabby area of North West London – the mecca of English football, Wembley Stadium.
Trips down to what we in Liverpool called Anfield South were frequent in my years long before I became involved in music, first with my dad and later with my mates. I can still sense the special feeling those trips instilled from sleepless nights to early morning coach departures and the journey home, usually buzzing with the excitement of another win for the reds but tinged with the occasional trip home in silence.
"When I started as an agent, the aim was to be involved with a band that played wembley."
Wembley for a football fan really is a special place – even given its rebuild from the 1920s-built loveable wreck to the ultramodern stadium of today, and modern football's love of money above all else. Everyone looks forward and dreams of getting to support their team there
For the music fan too it's history is pretty unsurpassed, and I remember the same '80s days watching it rammed for Live Aid and Queen concerts, wishing I was there.
When I started as an agent in the early '90s if I'd have been asked what would have been THE aim, I'd have stated to be involved in a band that plays at Wembley.
In June 2007, I fulfilled that ambition: Muse became the second act to play at the new version of the stadium (George Michael got in first!).
Everything was amazing not only about the day but the build-up. Having been involved with booking Music's shows from late 1998 – from 200-capacity clubs through theatres into arenas – we thought long and hard about whether we'd be able to make the jump into a stadium.
To be able to walk around the inner workings of the stadium, the dressing rooms, stand near (not allowed on!) the pitch as we launched the show was amazing. All this for a kid who 23 years earlier had stood on the terraces of the old stadium for the first time.
When the band walked on stage and 72,000 people roared, the hairs on the back of my neck stood up even more than when Ian Rush buried the third against Everton in the 1986 FA Cup Final!
I'm lucky to have also booked Muse in other football meccas across the world, which always excites me, but nothing I think will ever beat that first show.
Low Point
Several years into my career and the first band I was involved in who had started to sell tickets was the London based rap-rock band Senser.
I received a huge lesson in the dog-eat-dog world of the booking agency when I was fired by their manager as their agent for everywhere outside the UK.
"I received a huge lesson in the dog-eat-dog world of the booking agency when I was fired by their manager."
Despite being a key member of the team who through booking a hundred plus shows for them that had taken them from selling a handful of tickets to selling out theatres in the UK and having an album get to No.3 in the UK charts with no radio play I learnt very early how easily expendable an agent can be.
Years later I still take lessons from that, but remember feeling like I'd been punched hard in the stomach when I was told the news.
[Pictured above: Geoff taking part in a charity football game on the hallowed Wembley turf in 2014]