If you're going to choose to work in the music industry, you're bound to hit some lows. This business – especially for independent types – is fraught with possible slip-ups at every turn.
But if you have chosen to work in the music industry, then clearly there's a reason: you must love it.
For those young bold heroes taking their first steps into the industry, there's much to be learnt from both the best and the worst of music business experiences.
That's why The Independent Echo is asking some independent music business leaders to describe the high point and low point of their career so far.
To kick us off, we have James Sandom – co-founder of Supervision Management with his friend and business partner Cerne Canning.
The duo now head up the UK office for one of the best management companies in the world, Red Light, with a roster that includes The Vaccines, Belle & Sebastian, Temples, Kaiser Chiefs and The Fat White Family.
High Point…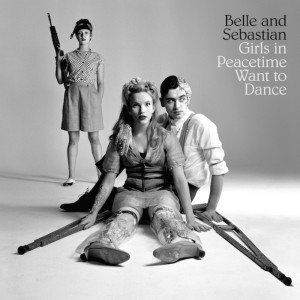 I'm pleased to say this is a very recent occurrence. I'm not someone to slow down or switch off often, Christmas tends to be the only time of true reflection.
My career high point came on top of Parliament Hill on Hampstead Heath on Dec 27th over the recent Christmas break. I was running (or sitting, in reality) and Belle & Sebastian's 'The Model' came on my playlist. [From the new album Girls In Peacetime Want To Dance, pictured.]
It occurred to me that I manage one of my favourite artists of all time – one of the most important artists culturally this century – who are about to release what's undeniably their greatest record in the last decade.
It also hit me that I'm about to turn 40, have a fantastic team around me and do something I love. I was high on life for the duration of 'The Model'. A slight vibe kill to this serene few minutes came next with Hot Snakes' 'Kreative Kontrol', which followed on the playlist… but I'm still feeling good about feeling good for that moment.
Low Point…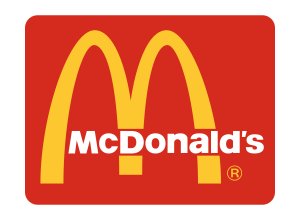 Principals are a wonderful thing. I have many, and they're idealist at times.
The world of perception in recorded music has evolved far in the last decade.
Back in 2005 I was offered a licence for a TV ad with McDonald's for an artist we manage. To cries of "disgusting", "sell outs", "disgraceful", we declined to this day the biggest licence I have ever seen on paper, a seven figure sum, on the grounds of it ruining a career.
We played the indie card and lost, with an artist that has gone on to considerable achievements by not playing the indie card and embracing the factors that drive commercial success.
The ad was eventually taken by The Shins with the song 'New Slang' from their debut album.
Not only did James Mercer go on to discuss how McDonald's paid for his house, within a few years The White Stripes were advertising Coca Cola, Blur were soundtracking British Gas and Bob Dylan was working with the Co-Op bank.
Perhaps we could have been pioneers?
It was a mistake based on historic principals. It felt good saying No, but it felt plain daft when the ad appeared. No-one thought any less of The Shins, in fact their critical peak was achieved long after this ad.
I still believe certain successes are achieved by saying No – it can be powerful. But there is always the danger that people only notice when you say Yes.
It's a fine art getting the balance right, and something ten years later, in 2015, that I'm still learning.