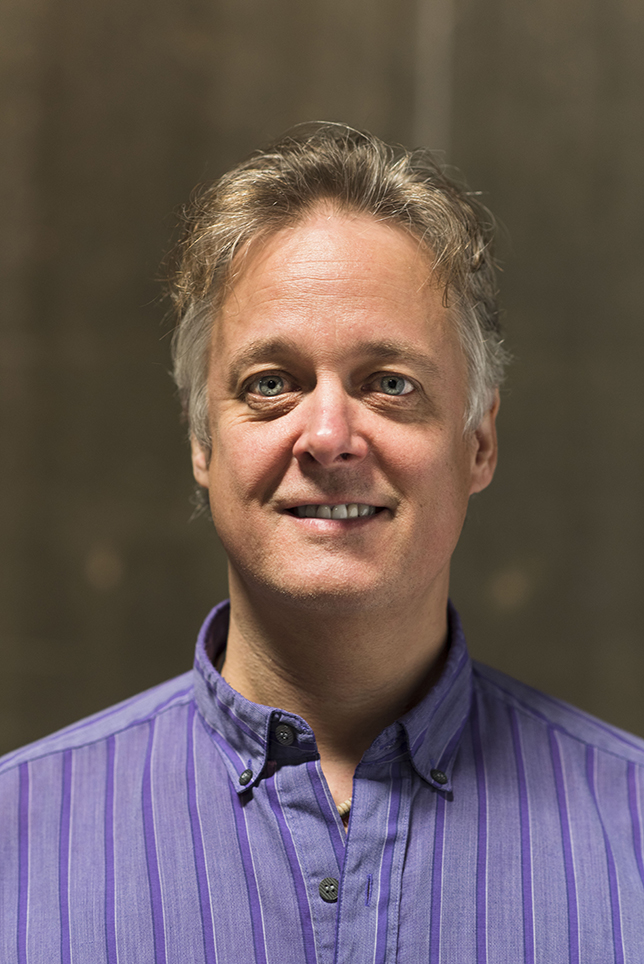 It's no surprise that we at [PIAS] feel passionately about independent distribution.
Our friends at RedEye over in the US feel exactly the same.
RedEye's co-owner Glenn Dicker (pictured inset) is known for his exquisite taste (he also looks after North Caroline-based Yep Roc Records, which has signed the likes of Whiskeytown, Nick Lowe, Chris Stamey and Sloan in its 20-year history.)
The Independent Echo asked Dicker to contribute his 'Life's Playlist' – which once again meant putting together an audio list of tracks that really mean something to his life, while telling us about five in particular that mean the world to him.
You can listen to Glenn's playlist, and read his reasons for picking the songs he did, below.
Not that he found it easy.
"What a completely difficult undertaking! I found myself overthinking this exercise and eventually decided to just get it down on paper and stick with what I jotted down first pass," Dicker says of his 'strategy'.
"There are so many records that I love and so many great artists that I adore, it's impossible to not skip some of the biggest in my life.  So if you ask me to do this again tomorrow, it would be a completely different list!"
He adds: "I grew up in the suburbs of Philadelphia, PA and didn't really have access to many live acts as a kid, so I really grew up digging on records and that became the basis for how I got into music. I spent many a Saturday morning running around to garage sales with my parents and i quickly gravitated to 45 rpm singles.
"Something about collecting has always been part of my life as well and this became the foundation of my love for records.  Finally getting to be able to see acts live in clubs (not just arenas) once I got a drivers license and was of age to get into booze joints opened up a whole different world for me.  
"So here it goes…"
---
The Jam, "Start!" (1980, Sound Affects) 
After finding a real interest in pop bands due partly to watching TV shows of the Monkees and Partridge Family as a kid, I quickly found a real groove with '60s British pop mainly focused on The Beatles, Kinks, Stones and The Who.
So I had a pretty solid foundation going when I started to discover punk and new wave groups like the Pistols and Clash.  But it was hearing the Jam's "Start" that really set me off.  An English girl had moved to my school and I became immediately infatuated.  And as it turns out, rightfully so as she had a killer 45's collection.
One afternoon after school I went over to her house and we were in her bedroom listening to singles on her little 45 player.  She was a total Mod, which I knew only about from Quadrophenia, so it was very fresh and exciting to me.  She had a terrific stack of singles including Selector, Madness and The Jam.  When she put on "Start" I was immediately blown away and thought this was my Beatles.
I was changed forever. My clothes changed from ripped up jeans to a very clean mod look.  I never saw the band live, but I always loved them and still do. So much attitude and energy. From the video I have seen, I honestly can't imagine another act touching them live at their height.
---
 Alison Krauss, "I've Got That Old Feeling" (1990, I've got that old feeling)
When I got out of school I moved to Boston and found myself working in the warehouse of Rounder Records.  Over time I moved up and around the company learning a great deal of stuff along the way.
My mind was fully blown by all the amazing music they distributed that I hadn't previously had access to.  Really this was my education for the music business that prepared me for my future career.
Eventually I began working for the label side of Rounder and got really into all the amazing folk and bluegrass music they were doing at the time.
Alison Krauss was one of these artists and this song always sticks in my mind as a big step forward as she became more and more popular and soon after really hit the mainstream.  Her voice just kills me.
---
Laika & The Cosmonauts, "Six Seconds in Dallas" (1992, Instruments of Terror)
Finland's #1 Surf Band!!  This is the band that launched my official entrance into the world of being a record label (besides the band I was in doing self-releases at the time which certainly provided a great education as well).  There were a couple guys that worked at Rounder and we decided to start a label together called Upstart.
One of the guys had worked in the export department and a contact in Finland sent him the Cosmonauts record and he played it and got really excited and played it for us thinking that maybe we should start a label and put it out.  So we did.  Great experience trying to figure out how to sell records, get an international band on the road in the U.S. and "have a drinking good time!"
Besides doing very creative takes on instrumental guitar music, they were an incredible live act, doubling the tempos of their songs to breakneck pace.
---
Nick Lowe, "Shelley My Love" (1994, The Impossible Bird)
I had been a Nick Lowe fan growing up ever since I heard "Cruel To Be Kind."
One of my Upstart colleagues had gotten word that Nick had been dropped from Columbia and thought that we should make a play for it.  It seemed like an outrageous idea at the time to us, but we decided to go for it anyway.
We sent over a fax to Jake Riviera about the idea of Nick being on Upstart with a small bit of information about us. He got back to us that they were interested and wanted to know more about us.
We put down some very silly and slightly fabricated info about ourselves and that seemed to intrigue them.  We were completely independent and Nick and Jake were ready to make the move away from the majors permanently so that Nick could pursue pure artistic freedom. Once it was all decided, Nick and the Impossible Birds were going to be coming over for a tour and I rather forwardly asked Jake if I could come along for the ride so to speak on the tour bus.
Surprisingly, Jake said yes and it was on!  I'll never forget that first time though getting on the bus and feeling like "what am I doing here?!  Surely these fellows don't want to have me hanging around."
So I was cowering in a seat by myself and Nick and Jake came over to sit with me. They told me the reason they signed with us was because we were music guys and that was where they wanted to be. I quickly got over myself and the good vibes gave me a massive boost of confidence which has carried me throughout my career.  
It was during this time that Nick was making a profound change in his music and the direction he was going in. Audiences were not quite ready for the move to his new repertoire and preferred the more rockin' numbers of albums past. "Shelly" was the quietest song in the set and inevitably it seemed that every show someone would shout out "to play something rockin' Nick!"
But he carried on with it most nights and the song just kills me every time I hear it.
---
The Sadies, "The First Five Minutes" (2013, Internal Sounds)
This Canadian band is one of the very best I have ever seen live.  Their show rocks me to my very core. They are probably one of the most under-appreciated acts out there, but artists and hard core fans absolutely know who they are.
They can play bluegrass, folk, garage, surf and any other form of great authentic roots music.  They've been the band for folks ranging from Neko Case to Andre Williams.
Currently they've been hitting upon an amazing psych-rock vibe which seems to fit them absolutely.
---
[bs_tabs]
[bs_thead]
[bs_tab class="active" type="tab" href="#bs_tab143506699275811″ title="Deezer"]
[bs_tab class="" type="tab" href="#bs_tab143506700819011″ title="Spotify"]
[bs_tab class="" type="tab" href="#bs_tab143506702951011″ title="Youtube"]
[/bs_thead][bs_tcontents]
[bs_tcontent class="active" id="bs_tab143506699275811″][audio_deezer id="3907094882″][/bs_tcontent]
[bs_tcontent class="" id="bs_tab143506700819011″][audio_spotify username="the_independent_echo" id="3SgQJPbcSnQboiS46eF83w"][/bs_tcontent]
[bs_tcontent class="" id="bs_tab143506702951011″][audio_youtube start_id="0p45rqaS0D8″ id="PLskdNs0VDomkUZMFK3XHaW8nWU_yN-y_G"][/bs_tcontent]
[/bs_tcontents]
[/bs_tabs]