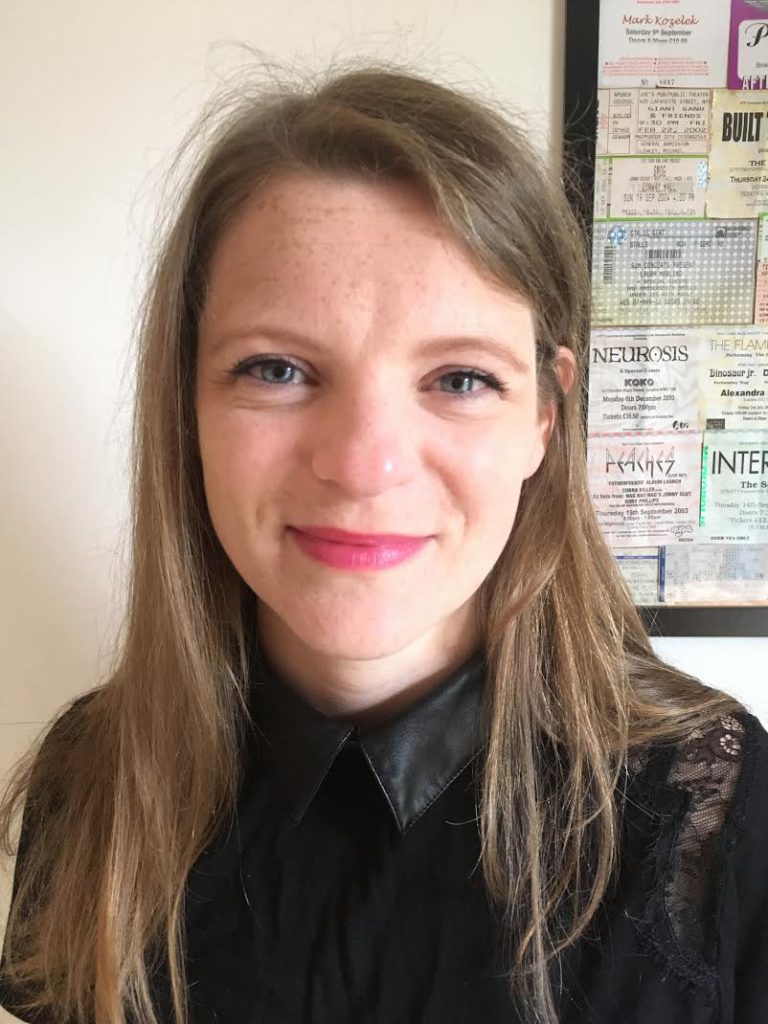 Hannah Overton is the General Manager for Europe at Secretly Group – the independent music powerhouse whose ranks include Jagjaguwar, Secretly Canadian, Dead Oceans and The Numero Group.
The company counts a plethora of ace artists on its combined catalogue, from Bon Iver to Ryley Walker, Kevin Morby, Phosphorescent, Angel Olsen, Anohni, The War On Drugs and Woman's Hour.
Overton has a reputation for taste; she carries a creative and A&R focus at Secretly Group, which she joined in 2012 after a lengthy stint at XL Recordings as A&R Director.
The Independent Echo asked Hannah to put together a list of the songs that have changed her life, and to pick out five extra special track and tell us about them.
Listen to them – and read all about them – below…
---
Belle & Sebastian – The State I Am In (1996)
Love at first listen, I remember hearing this perched on my bed listening to Mark Radcliffe's evening show on Radio 1.
I wrote their name down and spent the next year desperately trying to track down a copy of Tigermilk with no luck. Two and a half years later I saw them play for the first time at Manchester Town Hall.
Now we live in an age of immediately-available it's important to remember scarcity inspires curiosity and curiosity inspires devotion.
---
Bjork – Army of Me (1995)
Exotic, inspiring female artists were fairly scarce in the 1990s but Bjork made anything seem possible.
Unobviously hooky, this track is still played so much its sometimes easy to forget how forward thinking, original and bonkers it is.
---
Dizzee Rascal – I Luv U (2003)
Dizzee signed to XL's publishing company about three weeks into my first A&R job there.
It was an entry into a new world for a 22 year old lass from Yorkshire but one that was amazing to be part of. It's so exciting to see UK grime rise overground once again.
I hope by staying fiercely independent the scene will create an ecosystem to better survive the whims of the media and major labels.
---
Friendly Fires – Hurting (2011)
I worked with the band across their two albums for XL – this track from their second album is my favourite.
I love the production. Their live show was just incredible.
---
The War On Drugs – Red Eyes (2014)
I naively said when I joined Secretly Group that I'd like us to have a gold record within two years, then this turned up.
It came after a huge amount of work from the band, a slow steady build over two previous albums and also a big step up in our staffing and marketing in UK.
It was a proud moment for the whole company.
[bs_tabs]
[bs_thead]
[bs_tab class="active" type="tab" href="#bs_tab143506699275811″ title="Deezer"]
[bs_tab class="" type="tab" href="#bs_tab143506700819011″ title="Spotify"]
[bs_tab class="" type="tab" href="#bs_tab143506702951011″ title="Youtube"]
[/bs_thead][bs_tcontents]
[bs_tcontent class="active" id="bs_tab143506699275811″][audio_deezer id="1861258062″][/bs_tcontent]
[bs_tcontent class="" id="bs_tab143506700819011″][audio_spotify username="the_independent_echo" id="21q7nYALmk6LI4r3PFUgoh"][/bs_tcontent]
[bs_tcontent class="" id="bs_tab143506702951011″][audio_youtube start_id="6KxtgS2lU94″ id="PLskdNs0VDomkNc4SbF3gcetSIougO6Epc"][/bs_tcontent]
[/bs_tcontents]
[/bs_tabs]