They say record labels are created in the image of their founders.
Cherry Red is a born survivor. And that's certainly an appropriate depiction of its Chairman, Iain McNay.
When TIE catches up with the UK music business veteran, he's nursing a series of broken bones and deep bruising, having taken a tumble on Italy's Dolomite mountains during a summer exploration.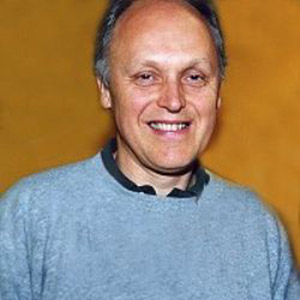 Not that you'd know he was suffering: McNay is positively upbeat throughout our chat about both the prospects of the independent label community and, of course, the most meaningful tracks (and artists) of his lifetime.
Having spent the early part of his career working at Magnet Records (Chris Rea, Darts) and Bell/Arista Records (Lou Reed, Patti Smith), McNay (pictured inset) established Cherry Red in 1978.
Do the maths: next year will be the indie's 40th anniversary. We're talking proper history here.
Across the decades, McNay and his team have worked with artists from The Monochrome Set to Everything But The Girl and The Dead Kennedys while creating one of the UK's standout indie catalogue music companies.
They currently release over 30 CDs every month and while much of that is catalogue it also includes new recordings by artists like The Fall, Hawkwind, Van der Graaf Generator; Luke Haines, Jah Wobble and The Residents – most of whom are mavericks with whom they have long-term relationships.
As its own tagline tells us, Cherry Red offers 'the unmistakable sound of independence'.
You can listen to the 15 songs that changed Iain's life in our playlist below, and read his thoughts about five extra special tracks right here…
---
The Beatles – I Want To Hold Your Hand (1964)
"I was a teenager when The Beatles first broke through, living in a place called Shirley near Croydon. I remember hearing them on a tape that my mate had recorded of a session they'd done. He brought it round to my house and I thought they were brilliant – that was just before Love Me Do came out, so I was turned on to The Beatles at an early stage.
"I Want To Hold Your Hand was their fourth or fifth single, and I just loved it. I was a relatively innocent teenager who'd started to date girls, and in those days holding a girl's hand was a big deal – these days it doesn't mean anything! But somehow back then, if a girl let you hold her hand, there was a certain intimacy to it.
" Interestingly, there's an osteopath I go to see in London and he now owns the building at 57 Wimpole Street – the same building that used to be owned by Jane Asher's father. I Wanna Hold Your Hand was written in the basement – so every time I'm in there, I can't help but think of the track.
"The Beatles were never afraid to change their artistic emphasis. They had the courage to stay with who they were in terms of creativity and not necessarily filling a formula."
---
David Bowie – Suffragette City (1972)
"I remember first seeing Bowie play at Epsom Town Hall. It was no more than half full, maybe 300 people there, and was two weeks before Ziggy Stardust came out.
"I really liked the Hunky Dory album, but I went to see him and I couldn't believe my eyes. Epsom was a pretty conservative part of South-East England, and here was this guy outrageously dressed. He played the whole Ziggy Stardust album, and the songs were so good – the whole thing just blew me away. I remained a huge Bowie fan right through his career up to Black Star – I even like the first Tin Machine album!
"I loved the incredible variance of his music over the years, like the Berlin period, the dance period – he covered so much in his career. I bought every Bowie album when it came out. I remember when I worked at Arista Records and I had a lunch with Herbie Flowers, who was involved with Bowie's career. I told him what a fan I was, and he said: 'You probably don't know this, but Bowie's incredible insecure about his songwriting. He's always trying to better himself because he thinks he's not good enough.'
"Sometimes these great artists have this genius, and that genius only comes through when there's a sense of instability."
---
Fleetwood Mac – Dreams (1977)
"I remember going to see Peter Green's Fleetwood Mac. It was an open air concert on Hampstead Heath that got abandoned because people were throwing things at the stage – I loved those songs, like Albatross, Man Of The World and Black Magic Woman.
"That band went through so many incredible changes. When Stevie Nicks and Lindsey Buckingham joined the group it brought something very different. I just love Stevie Nicks's voice, and Dreams is one of the most complete pop songs ever written.
"I still go and see Fleetwood Mac every time they come to London. There's always been so much chaos in the band, even from the early days. The recording of Rumors was beset by drugs, break-ups, tortuous relationships and heartbreak… and yet those extraordinary songs came out of it. I was in my early '30s when this came out and the very next year – 1978 – I set up Cherry Red."
---
Dead Kennedys – Holiday In Cambodia (1978)
"The Dead Kennedys were the act, really, that changed Cherry Red. This is off an album called Fresh Fruit For Rotting Vegetables. It was Cherry Red's first Top 40 album.
"At that time I was still working out of my dining room in my Wimbledon flat, with a few friends helping me out. It was interesting because the first time I heard Holiday In Cambodia was as a demo which was much slower. The album enabled me to change from being a one-man-band to get offices in Bayswater and transform into a proper independent record label.
"In '78 the punk movement was turning the record industry upside down. It meant it was possible to start an independent label with no money – so long as your singles sold okay, you could just keep putting out singles. Overnight, there was independent distribution, independent marketing people, independent promotion people – it became something anyone could do; anyone could start a label and anyone could start a band."
---
Scott Walker – Farmer In The City (1995)
"Scott Walker: another man who hasn't been afraid to completely change his musical style over the years, and someone I loved from the early Walker Brothers singles.
"The Tilt album was an album from when he was starting to go a bit leftfield. I love the depth and the strength in his voice, and the emotion he gets across. When he sings, he sings from something incredible deep in himself.
"After Tilt he went a little too avant garde for me, but everything up to that point I loved. With certain artists, the voice is so primary – it's a musical instrument in itself. It's so important to stay with your truth in life as an artist, and Scott Walker – like The Beatles, David Bowie and [The Dead Kennedys'] Jello Biafra – is completely his own man."
---
[bs_tabs]
[bs_thead]
[bs_tab class="active" type="tab" href="#bs_tab143506699275811″ title="Deezer"]
[bs_tab class="" type="tab" href="#bs_tab143506700819011″ title="Spotify"]
[bs_tab class="" type="tab" href="#bs_tab143506702951011″ title="Youtube"]
[/bs_thead][bs_tcontents]
[bs_tcontent class="active" id="bs_tab143506699275811″][audio_deezer id="3595568722″][/bs_tcontent]
[bs_tcontent class="" id="bs_tab143506700819011″][audio_spotify username="the_independent_echo" id="0AjiqSQUeodk7JMLmkXOu9″][/bs_tcontent]
[bs_tcontent class="" id="bs_tab143506702951011″][audio_youtube start_id="jenWdylTtzs" id="PLskdNs0VDoml8P40c1qj1pdz_qfvb-72R"][/bs_tcontent]
[/bs_tcontents]
[/bs_tabs]