Listen To The PlaylistThere are quite a few legendary British bands who owe Jean-Daniel 'JD' Beauvallet a pint.
After moving to Manchester in 1983 to cover the city's burgeoning music scene, the Frenchman established himself as one of the world's foremost chroniclers of The Smiths.
His writing on Morrissey and Marr's early days – as well as fellow Mancs such as The Happy Mondays and Joy Division – was packed with insight, but largely fell on uninterested ears in the French press.
Beauvallet, however, was determined to get this music heard in his homeland. Three years later, in 1986, he co-founded Les Inrockuptibles – to this day one of the most influential and respected cultural voices in France.
Over the course of three decades of running the magazine, Beauvallet has played an essential hand in the rise of seminal bands on the continent from Oasis to The Libertines, Pulp, Franz Ferdinand and The White Stripes.
Below, JD compiles a playlist of the 15 tracks that, more than any others, have changed his life.
In addition, he passionately explains to The Independent Echo the impact that five of these extra-special songs have had on his life and his career.
Not that he found it an easy task, telling us: "Thanks for the headaches and tears – you are cruel! How could you ask me to deny 8,587,435 other bands?"
Our pleasure, JD…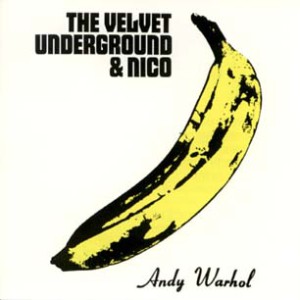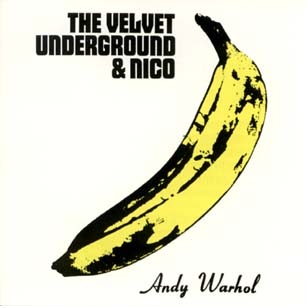 Velvet Underground, Heroin (1967)

"At the time when I first heard Heroin, I was a child living in the middle of a forest, in the middle of nowhere in France. I had one neighbour who was a school teacher, and he had a record collection. I was ten or 11 and I spent a lot of time with him; he had all these David Bowie and Velvet Underground records. I fell in love with the sound of Heroin. I remember trying to translate the lyrics and realising what it meant!
"The Velvet Underground were my Beatles"
"I originally thought it was about a heroine in a movie – but then I soon understood it wasn't quite the sweet song I thought it was… Everything for me came from the The Velvet Underground; because of them I discovered David Bowie, Roxy Music, Brian Eno – and, of course, John Cale, Lou Reed and Nico.
"At school people would take the piss out of me because I wasn't listening to Supertramp or whatever was cool. The Velvet Underground were the starting point for me. They were my Beatles."
"Well, the same neighbour also had some Kraftwerk records… He took me to Le Mans in what must have been 1974 or 1975. It was the first time I didn't sleep all night – there were to be many more!
"I remember walking around the circuit of this track hearing the noises of the engines, which was fascinating enough, but then there was also this big screen – the first time I'd seen a video screen in my life.
"They were projecting some crazy images on it, playing Kraftwerk's Autobahn non-stop, all night. That sound was just astonishing. I was only 12 or 13; I was flabbergasted.
"It made such an impression – all the electronic music I've liked in my life, every track, has the same quality. Take New Order, LCD Soundsystem, Justice, Daft Punk; all of them have this quality that is a real romanticism with mechanical beats – a mix of a machine and a human being. I always adore that in electronic music. And it's all thanks to Kraftwerk."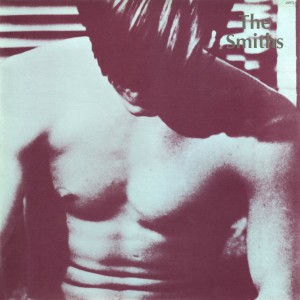 The Smiths, Suffer Little Children (1984)

"When I was in my early 20s I was completely obsessed with Manchester – I knew everything about New Order, Joy Division, I adored Factory Records. I saw they had opened this club, The Hacienda, and I knew I had to be there. It was like the call of the wild!
"I moved to Manchester; I managed to get some headed paper from my University in France and wrote some fake recommendation letters. I got a job at Manchester University. I was totally unqualified, which they realised pretty quickly, but they still kept me on.
"Coming from living in the middle of a forest in France didn't matter – because of The Smiths, all-of-a-sudden I belonged to something"
"In early '83 I used to go and see The Smiths in small venues – I hate saying that because it's very clichéd, but it's true. I came from living in the middle of this small forest but it didn't matter – all-of-a-sudden I belonged to something.
"I found people with the same frame of mind as mine, the same obsessions – people who were not being embarrassed about being into literature, Oscar Wilde, Petula Clark… it was wonderful.
"I spent months listening to the first album by The Smiths. I know The Queen Is Dead is technically better in all ways, but I remember being in my bedsit in Hulme near Manchester, listening to it constantly and feeling wonderful."
Wu Tang Clan, C.R.E.A.M (1994)

"In 1994, I'd be working for the magazine for eight years. I loved a lot of hip-hop – Tribe Called Quest, The Beastie Boys – but suddenly there was this group whose influence on me was so strong. To me, Wu Tang were the Velvet Underground of hip-hop.
"When you listened, you didn't really know what each of the group was doing when they were doing it; you knew they had a role, all something quite dark and mysterious. It was fascinating. And the sound – so big, so weird! The sound of RZA was crazy!
"I loved that sound, over this floaty keyboards. It sounds a bit stupid from a white boy from the French countryside, but hearing these Shaolin guys from Staten Island made me feel at home."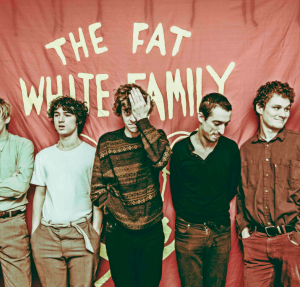 The Fat White Family, I'm Mark E Smith (2014)

"Once in a while, you need to be reminded why you love rock and roll so much… and why you hate Ed Sheeran so much. Some artists make you want to go and kick bins, to get drunk and spit in the face of God. Other artists make you want to buy an ISA. Ed Sheeran makes me want to buy an ISA.
"Some artists, like the fat whites, make you want to spit in the face of god. And some artists, like ed sheeran, make you want to buy an isa"
"I am so excited about Fat White Family, they are so intense – they are not calculating, they are just going for it.
"They remind me of many of the bands I've loved over the past 30 years; The Libertines, of course, and The Happy Mondays – who I spent a lot of time with and could write a book on. The Fat Whites are just a truly great rock'n'roll band."

[bs_tabs]
[bs_thead]
[bs_tab class="active" type="tab" href="#bs_tab142481988367294″ title="Deezer"]
[bs_tab class="" type="tab" href="#bs_tab142481989133294″ title="Spotify"]
[bs_tab class="" type="tab" href="#bs_tab142481990576994″ title="Youtube"]
[/bs_thead][bs_tcontents]
[bs_tcontent class="active" id="bs_tab142481988367294″]
[audio_deezer id="1154536611″]
[/bs_tcontent]
[bs_tcontent class="" id="bs_tab142481989133294″]
[audio_spotify username="the_independent_echo" id="22v80SnKLXAqd1GZpnVcaH"]
[/bs_tcontent]
[bs_tcontent class="" id="bs_tab142481990576994″]
[audio_youtube start_id="ffr0opfm6I4″ id="PL_L_jF3drLwbIGN7zTbCj1CFrW9irOYt4″]
[/bs_tcontent]
[/bs_tcontents]
[/bs_tabs]