Listen To The PlaylistUsually when we run a My Life's Playlist feature on The Independent Echo, we speak to leaders of the global music world for a little while about the tracks that have changed their life, and then we write it up for you, our beloved reader.

But that's not how we're playing it with Marc Hollander (pictured) – famed Belgian music producer and artist, and heroic founder of independent label Crammed Discs.
Marc has written his Playlist, intro and all, for us below. A mini musical biography, just for us. And we're very thankful. Because not only does it save our battered fingers from typing any more than we need to, but it's bloody great.
Marc's segmented his 15 track playlist into three sections: the tracks that blew him away in his early life, his era as a performer and his 35 years as a label boss.
Sounds good, right? That's because it is. Read on, friend…

My Life's Playlist: Marc Hollander
I can't quite believe it myself, but I have the privilege of currently being in my sixth decade in music, first as a teenage fan, then as a musician, later as a label boss. Which is great, because I have witnessed and have been excited by the emergence of many movements & personalities, 'in real time' as it were, which gives me a bit of perspective…
An important factor in the formation of my taste was being a teenager in Brussels, in the 60s: there were many influences to draw from, yet not one single predominant style of music (the country was – and still largely is – at the crossroads between several mentalities, languages and atmospheres).
[Listen to Marc's playlist on Spotify, on Deezer or on YouTube]
If you have a curious mind and you're not immersed in a dominant, national culture which heavily colours your vision (like, say, the English or French are), you are naturally driven to construct your own pantheon, your own musical mythology. And you may end up crossing stylistic & geographical borders all the time, and being attracted to artists who do precisely that, or who sit right on the fence between several genres and cultures.
In the list below, I've chosen to concentrate on some of my really early influences, which are still traceable in a lot of today's music. Instead of commenting on tracks, I'd rather point out strains which have made an impact on my musical life…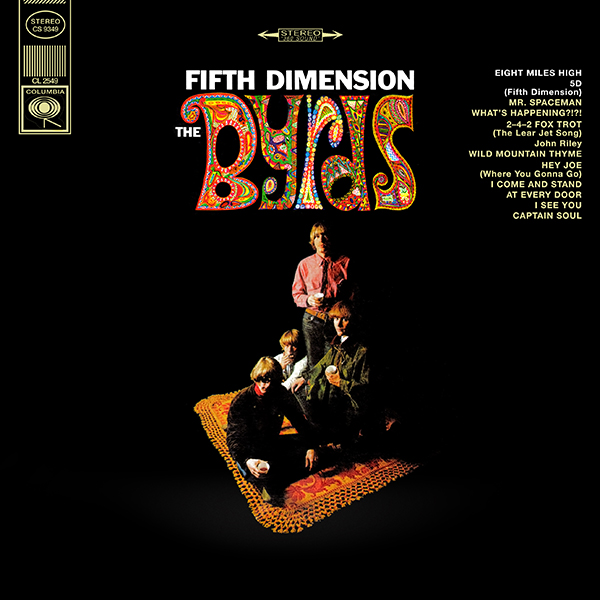 As a teenage music fan, I was exploring five or six directions: rock & psychedelic pop, folk & blues & soul, free jazz, 20th century classical, and music from around the world (Africa, the Arab world, Asia).
I loved the period when some of these began to collide, as in this track by the Byrds (I See You), in which the guitarist was (self-admittedly) trying to emulate Coltrane's sax playing (who himself was being influenced by Indian & African musicians).
I've always adored this Howlin' Wolf album, its haunting sound produced by a strange conjunction between his metallic voice and the limitations of '50s recording techniques. Dolphy's Hat and Beard epitomizes the freedom, elegance and subtle interplay you could hear in some of the most adventurous Blue Note albums of that time.
Listening to "serious" composers (from Antheil & Stravinski to Messiaen & Ligeti), or to "ethnic" music (which wasn't called "world" at the time) made one's imagination drift off into abstract or exotic dreams… An alternative teenage list (among many others) could have included Donovan's Epistle to Dippy, Roadrunner by Jr Walker, Archie Shepp's On This Night, Edgard Varese's Integrales and an album of Pygmy polyphonies.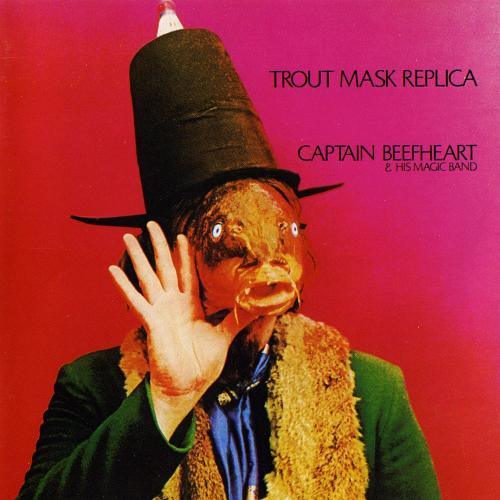 During my early years as a musician, a lot of fascinating stuff was happening on the margins of pop & rock, a flurry of artists invented new, experimental forms, yet had a relatively wide audience. Soft Machine's Volume Two album remains one of my all time favourites (and I apparently share this predilection with Flying Lotus…).
Captain Beefheart's controlled madness, demented guitars and delirious writing techniques (in Trout Mask Replica) were earth-shaking, I remember seeing him and his band in concert, around that period, and being so stupefied that I feared for my own sanity for a few minutes…
Minimal/systems music rose to prominence (with the work of Terry Riley, Glass & Reich), and exerted a pervasive influence for decades, on electronic dance music as well as pop. By the way, unlike what a superficial, often marketing-driven view would have us believe, the history of musical movements can't be reduced to airtight "periods" (often symbolized by names of decades: the 70s, 80s, 90s etc): it's a continuous flux, with elements disappearing and re-emerging, sometimes in different combinations…
As an example, I've been attracted to what felt like threads running from some forms of psychedelia to krautrock to the work of Brian Eno (on Another Green World) to forms of post-punk and electronic music, and to experimental indie bands from the '00s and the '10s… Likewise, there are affinities between the work of recent, so-called math rock bands and what people such as Henry Cow were doing in the mid-'70s, combining asymetrical rock drumming with exciting elements from 1920-30s classical music and with sound processing (or, as in this track taken from their album with Slapp Happy, with echoes of German cabaret music)…
Among the countless albums I didn't mention, there are for example four other key albums which also came out in 1969, obviously a magical year (or did it seem that simply because the age I was?…): The Mothers of Invention's Uncle Meat, Miles Davis' Bitches Brew, Huntington Ashram Monastery by Alice Coltrane, and New York Tendaberry by the inimitable Laura Nyro: each of these records made a strong lasting impression. So did Kraftwerk's Ralf und Florian from 1973, which drove me to dabble with drum machines, and which I would've included in the list if the band hadn't decided to stop making it available…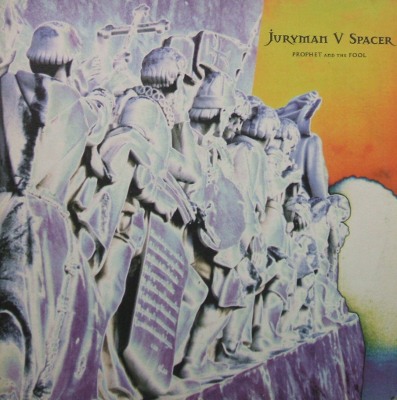 To exemplify the "latest" 35 years (i.e. my years as a label boss), I thought I might as well choose tracks which came out on Crammed Discs. But summing up three-and-a-half decades in five tracks is a bit of a challenge… Here are some of the numerous trends which have moved me.
The short and intense period of creative post-punk experiments is represented by the first single released by the label, this sublime track by People in Control, who incorporated people associated with This Heat, Adrian Sherwood, Family Fodder, as well as African drummers. I could've mentioned Scritti Politti, Young Marble Giants, The Residents or Tuxedomoon…
The advent of electronic dance music (and this track by Juryman aka Ian Simmonds, an unsung hero, stands for countless Detroit techno, avant-jungle and abstact hip hop tracks which I have enthused over)… Many exciting things happened in the last few years: new music emerging from all parts of the world, and borders finally becoming more porous (see for ex. the Animal Collective vs Kasai Allstars track, from the Congotronics tribute album)…
After feeling isolated for many years because the label's congenital genre-bending tendencies weren't in sync with the times, we've welcomed with open arms these generations of avant-indie artists who, for a decade or so, have been radically eclectic… someone like the great Juana Molina epitomizes for me what a post-genre artist could sound like…
We finally round it all off (this selection as well as my personal trajectory) with a track by Véronique Vincent & Aksak Maboul, which works as a simultaneous rewind & fast forward: this is an excerpt from "Ex-Futur Album", the record which Honeymoon Killers singer VV and myself co-wrote and recorded back in 1980-83, but left unfinished for 30 years! It has finally just come out, and the reactions have led us to form a band & take once again to the stage…

[bs_tabs]
[bs_thead]
[bs_tab class="active" type="tab" href="#bs_tab142728424500883″ title="Deezer"]
[bs_tab class="" type="tab" href="#bs_tab142728426650683″ title="Spotify"]
[bs_tab class="" type="tab" href="#bs_tab142728428371983″ title="Youtube"]
[/bs_thead][bs_tcontents]
[bs_tcontent class="active" id="bs_tab142728424500883″][audio_deezer id="1181343971″][/bs_tcontent]
[bs_tcontent class="" id="bs_tab142728426650683″][audio_spotify username="the_independent_echo" id="06F0QDPf67uez3c5sCs1nG"][/bs_tcontent]
[bs_tcontent class="" id="bs_tab142728428371983″][audio_youtube start_id="SufyqHu6KdA" id="PLskdNs0VDomkh2Qo3obe4DY6AiCQaxCO6″] [/bs_tcontent]
[/bs_tcontents]
[/bs_tabs]