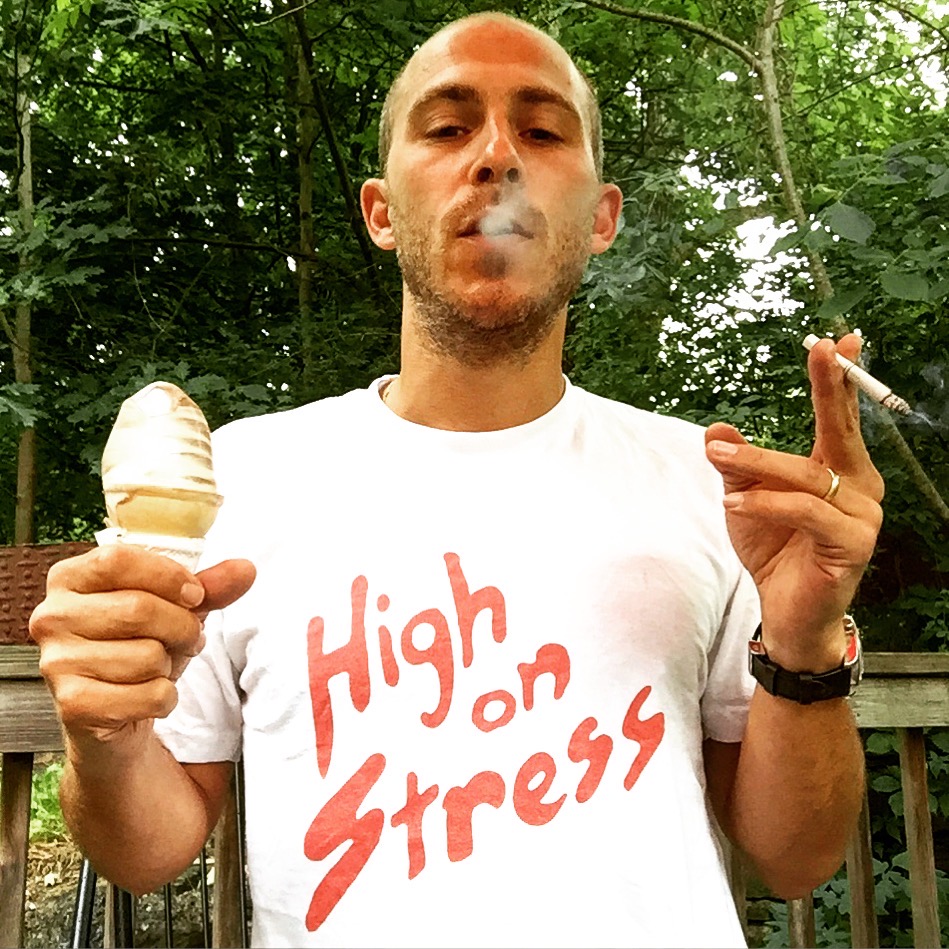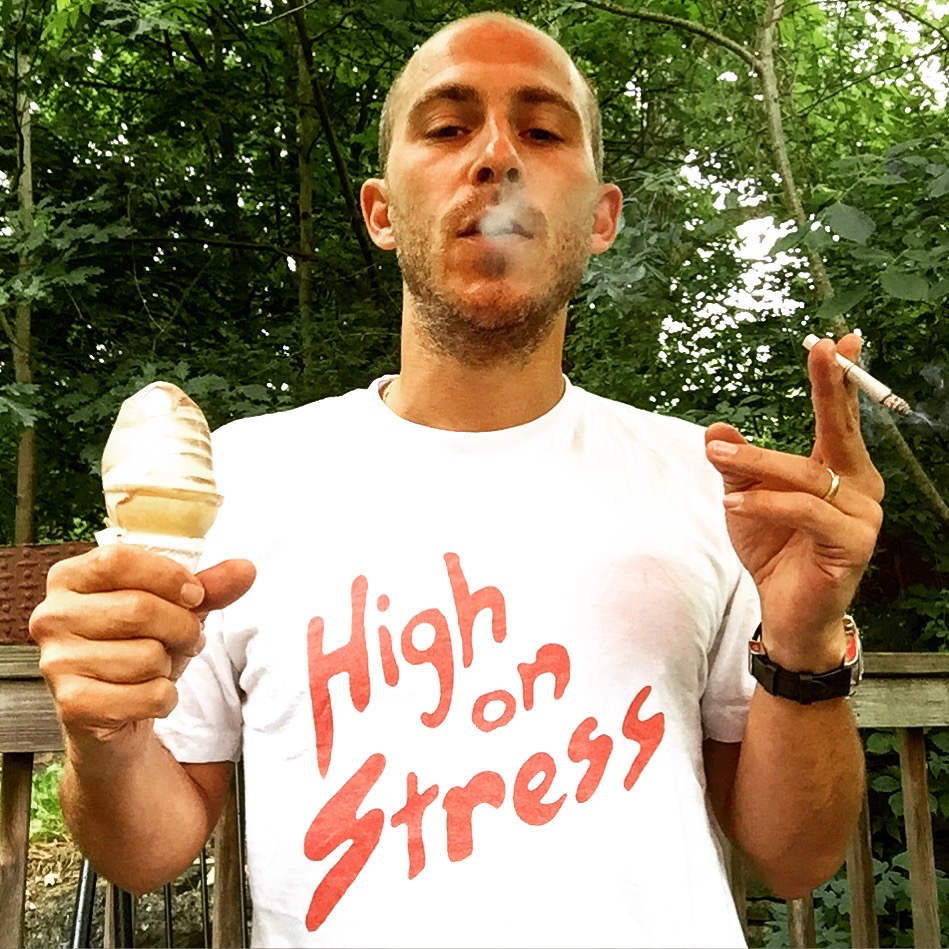 Those who worry about when the next generation of independent labels are going to break through – sit back, and chill out.
Tim Putnam's got this.
Putnam (pictured inset) founded Partisan Records in New York ten years ago alongside Ian Wheeler and has since enjoyed success with the likes of Deer Tick, Bombino, TORRES and Sylvan Esso – as well as the relaunch of the Fela Kuti catalogue on sister label Knitting Factory Records.
This year, though, his label might just move up a few gears – with the official arrival of Cigarettes After Sex.
The ambient pop four-piece, founded in Texas, are making strong waves in the independent music world, with more than 45m streams on Spotify and over 115m plays on YouTube. Their self-titled debut LP has just been released on Partisan worldwide.
The Independent Echo catches up with Putnam as he polishes off his Life's Playlist for us in Majorca – where Cigarettes After Sex are laying down some more recordings.
"This next album has captured a really unique period in time for the band," he says. "I can't wait for people to hear it."
He adds: "How blessed are we to get to work in music. I'd add a question mark at the end of that sentence but it isn't a question."
Amen.
Below you can hear the list of tracks which Tim Putnam says have changed his life over the years – and read about why a few of them are extra-special to him.
---
Carmine Coppola – Main Theme (The Black Stallion Soundtrack, 1979)
The Black Stallion was the first movie I saw in a theater. For a large portion of the film there's virtually no dialogue… just a boy stranded on a desert island in Greece, with a horse, set to music. The movie, along with Carmine Coppola's soundtrack, had a deep and lasting impact on me.
---
Huey Lewis And The News – I Want A New Drug  (Sports, 1983)
Growing up in Portland, Oregon the station Magic 106.7 FM was the shit. It's strange now, in the age of immediacy, to think about how much time I invested kneeling at the radio in anticipation of hearing a specific song.
In the summer my brother and I would religiously call Magic's request line, then sit earnestly in hushed silence holding our portable tape recorder to the stereo speaker. Like pygmy hunters, we'd lie in wait, anxious fingers on the play/record button at the ready, in order to capture songs, as if the ones we wanted to bag were the big game. If our timing was off and we missed the intro, cursing the DJ or each other, we'd reload.
I Want A New Drug, by Huey Lewis And The News, was a favorite song we hunted down and eventually slaughtered for our trophy room. Maybe incorrectly, I give Huey Lewis credit for starting "preppy bro culture" or at the very least influencing Michael J. Fox's wardrobe in Back To The Future. Like many memories I have of the '80s, retrospectively, that's just the way it is, some things will never change…
Due to hounding my friend Greg, and consequently his parents, the HLATN tour with Bruce Hornsby And The Range at Portland Veterans Memorial Coliseum, with Huey Lewis as the headliner, was the first concert I ever attended; furthermore, true to its name, I Want A New Drug is, appropriately, the first song I can remember getting hooked on.
---
Devo – Gates Of Steel (Freedom Of Choice, 1980)
The first record I ever purchased was Devo, Freedom Of Choice. My brother bought Are We Not Men. As much as we loved Whip It… and Mongoloid, we LOVED Gates Of Steel.
For my money, it remains one of the toughest songs nerds wearing upside-down planters for hats ever put to record.
---
Jimi Hendrix – Voodoo Child (Slight Return) (Electric Ladyland, 1968) / The Rolling Stones – Gimme Shelter (Let It Bleed, 1969)
During winter break in middle school, I was staying at my friend Jeremy's house, the first person I knew who could actually write songs and play guitar well.
On that particular day, after showing me some chords on his acoustic, he dropped the needle on 3 songs taken from his dad's record collection: Led Zeppelin – Immigrant Song, The Rolling Stones – Gimme' Shelter, and Jimi Hendrix – Voodoo Child. He made the case that Immigrant Song was the best song recorded by any band. The Stones song; the best intro to a song ever written. The last, Hendrix, was simply the baddest. I still agree with 2 of the 3.
---
Def Leppard – Foolin' (Pyromania, 1983)
In grade school, my girlfriend Jamie, who looked like Gretel and smelled like gingerbread, gave me the Pyromania album. I took it home, put it on, and knew I wasn't cool.
Promptly, I ripped the knees on my jeans and pissed my mom off. Like Humbert Humbert in Lolita, a part of me has been stuck in that place ever since. My sin, my soul. Def-lep-pard.
---
The Cure – Plainsong (Disintegration, 1989)
I was 15 and living with my grandmother. At the park down the block from our house, myself and bunch of kids from the neighborhood were playing football. While running a play, someone grabbed my face attempting a tackle and deeply cut the white of my eye with their fingernail. The cut was so close to my cornea that I had to sit and sleep upright for five days with patches over both eyes to alleviate pressure / avoid focusing so as not to further strain the damaged eye.
I moved back in with my parents where I sat on the couch in sensory darkness for the better part of a week. The only thing I could do to pass the time was listen to music. My brother gave me his Walkman with one tape, Disintegration. Oblivious to its power, I listened to the album more or less on repeat for the entire duration of my recovery, and to this day it is the most visual album I've ever experienced, ironically because I listened to it blind. The album changed my life and I began frequenting the smoking section in our high school shortly thereafter.
---
Nirvana – Smells Like Teen Spirit (Nevermind, 1991)
Graduated class of 1992 in Portland, Oregon. Nuff' said.
---
Jane's Addiction – Three Days (Ritual De Lo Habitual, 1990)
In 1994 I dropped out of college and moved to San Diego with two twin brothers, one a bass player, the other a drummer.
I was building patio decks, in shape, with hair, eating burritos, dating a blonde, and swimming in the ocean on a daily basis. The twins and I started a band, my first, their second, called Kay's Grace. It was great, and we were terrible.
The music I remember listening to during that time was The Chamber Brothers – Time Has Come Today, Black Sabbath – Planet Caravan, Santana – Samba Pa Ti, but mostly Jane's Addiction. Both brothers have since passed away, but I still fondly recall listening to Three Days whenever it was 4:05 in our neighborhood.
---
Leonard Cohen – Hey, That's No Way To Say Goodbye (Songs Of Leonard Cohen, 1967)
I wrote my college thesis on Leonard Cohen's poem, A Kite Is A Victim. He is my favorite lyricist. An ape with angel glands. When waking up next to my wife, the lyrics, "your hair upon the pillow like a sleepy golden storm" almost always comes to mind.
---
Van Morrison – Astral Weeks (Astral Weeks, 1968)
During my early 20's, in between traveling from here to there, I camped on the island of Ios in Greece as a stopover, which after several days turned into a layover.
One morning I woke up fairly early, very hungover, bought a beer at the taverna next to the campground, and with book in hand fragilely parked myself on the beach. A while later, two exceptionally tanned, beautiful Israeli girls appeared. With some effort, they inflated an oversized classic looking red / yellow / white / blue beach ball, took off their tops, and proceeded to lightly hit the ball back and forth to one another directly in front of me.
The taverna where I'd bought my beer was playing Astral Weeks, and Van Morrison's music, like a soundtrack, washed over the scene as if written for it. Watching this whole idyllic thing unfold against the backdrop of sea and sand set to Astral Weeks, was, for lack of a better word, entrancing. This went on for awhile, and at some point to cool off I went swimming. The girls both joined. As way leads unto way, the three of us spent the day together, increasingly conscious we were sharing a moment. We laughed, drank, and batted around conversations, many of which involved their upcoming military service.
That evening, we eventually ended up in a bar listening to Sade, smiling at one another, and not saying too much. Van Morrison and specifically Astral Weeks, has been a staple in my life ever since.
---
Morphine – Cure For Pain (Cure For Pain, 1993)
Someday there'll be a cure for pain, that's the day I throw my drugs away…
I was living in Denver working for the Colorado Rockies baseball team as an in-seat order taker on the Club Level. In between me sliding down the hand rails while tossing food to corporate clients, my friend and roommate Patrick, who was bartending, would sneak us both drinks throughout the game. It was the most fun and carefree job I ever had: getting paid to watch baseball.
When the team went on the road, we'd have time off. During one of their road trips, Patrick and I decided to take our own. We caught a Greyhound bus headed towards Padre Island in the Gulf Of Mexico, and got kicked off in the middle of nowhere Texas about 100 miles from our destination. Soon thereafter, a downpour ensued and we found ourselves stranded, standing across the street from a U-Haul facility. Patrick convinced me that a U-Haul was basically a free metal bedroom. We spent the night in back of a U-Haul box truck, smoking cigarettes, not throwing drugs away, and drinking beer.
We had one Discman between us and the Morphine record Cure For Pain. It was our soundtrack for the night, listening to our headphones operating as makeshift speakers.
---
The Grateful Dead – Box Of Rain (American Beauty, 1970)
Growing up angsty in Oregon, I hated The Grateful Dead.
Eventually that changed, and with a little help from my friends, The Dead made me realize that music can't be compartmentalized. Now, I wouldn't want to get by without them.
---
Curtis Mayfield – Pusherman (Superfly, 1972)
While camped out in a hammock on the roof of a hotel in Marrakech, some guy convinced me to go into the Sahara to ride camels with a Bedouin tribe. I ended up being driven to an old clay outpost where I was deposited in the desert.
Eventually, men in all blue and black came along, and I was introduced to my camel who I named Oscar Wilde, because he was a flamboyant dick. Without much fuss, and after the men had made good use of my disposable razors and shaving cream, we set off. I thought I was going to be gone for a night, but the trip lasted days. It was a time in my life where being disconnected and lost didn't equate to being missed.
We rode around going nowhere fast, smoking hash, me on Oscar wearing a black djellaba while the men of the tribe jokingly called me Mohammed. I listened to the 3 CDs on my Discman I had brought with me: Fugazi – Red Medicine, Sonic Youth – Washing Machine, and Curtis Mayfield – Superfly. As time passed I only listened to Superfly, all the while trying to keep rhythm with the plodding of Oscar much like trying to make windshield wipers keep time with music in a car. No one spoke English with the exception of a few words and I didn't speak French.
After weathering a particularly bad sandstorm, one of the men tried to sell me his daughter. At some point I remember feeling like I was in a Paul Bowles novel, and that this was just going to be my life now… riding around on Oscar, stoned, sleeping under the stars, fighting off marriage proposals, speaking in gestures, and listening to Superfly.
---
Radiohead – Climbing Up The Walls (OK Computer, 1997)
I love Radiohead. They are necessary.
---
Nick Drake – Pink Moon (Pink Moon, 1972)
This album was the therapy that got me through a rough patch. Nick Drake feels like how music should sound.
---
Deer Tick – Art Isn't Real (War Elephant, 2007)
I am the dotted line…
Deer Tick is the foundation of Partisan Records, and John McCauley is one of the most naturally gifted, intelligent songwriters I've ever met, let alone had the pleasure to work with.
He is a very important musician and person in my life. I look forward to facing the music next time they roll in.
---
Louis Armstrong – We Have All The Time In The World (On Her Majesty's Secret Service Soundtrack, 1969)
My first wife and I were married to this song. As the frontrunner, this is the song I want to be played at my funeral.
---
Wilco – Impossible Germany (Sky Blue Sky, 2007)
My current wife and I were married to this song. As to who is "impossible Germany" and "unlikely Japan" remains to be seen.
---
[bs_tabs]
[bs_thead]
[bs_tab class="active" type="tab" href="#bs_tab143506699275811″ title="Deezer"]
[bs_tab class="" type="tab" href="#bs_tab143506700819011″ title="Spotify"]
[bs_tab class="" type="tab" href="#bs_tab143506702951011″ title="Youtube"]
[/bs_thead][bs_tcontents]
[bs_tcontent class="active" id="bs_tab143506699275811″][audio_deezer id="3252161702″][/bs_tcontent]
[bs_tcontent class="" id="bs_tab143506700819011″][audio_spotify username="the_independent_echo" id="6LCoFU6KQs0GGMViFBgbwU"][/bs_tcontent]
[bs_tcontent class="" id="bs_tab143506702951011″][audio_youtube start_id="0EH1I6BGKWo" id="PLskdNs0VDomlrpPgLbAIlrCjoeNbiZy2x"][/bs_tcontent]
[/bs_tcontents]
[/bs_tabs]