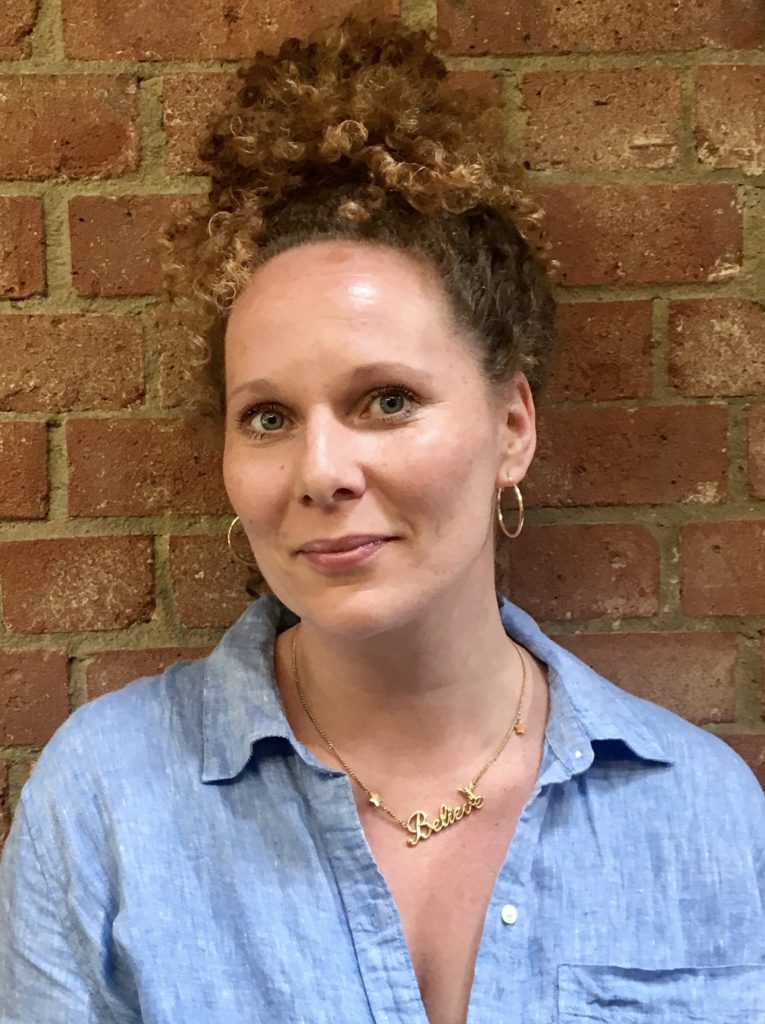 Lucy Francis knows her songwriters.
That's partly because she has a professional interest in doing so; as founder of London-based 17 Days, she manages behind-the-scenes pop maestros like Dan Parry, Jonny Lattimer, Matt  Hales, Rich Cooper, Simon Aldred and Tristan Landymore.
But it's also partly because she's a lifelong music-head, who credits songwriters and artists with changing her existence on many more than one occasion.
This is what makes Francis (pictured inset) such a perfect candidate for The Independent Echo's 'My Life's Playlist' feature.
To run you through the rules once again: we asked Lucy to hand over the 15 songs which have meant the most in her time on earth so far, and explain why they matter to her.
Here we go…
---
One Drop – Bob Marley
It all starts with Mumma Trish, my relationship with music.
She introduced me to such variety and encouraged me to find and form my own tastes from a very young age.
She empowered me that way.
I could talk you through the history of my cassette players, Walkmans, Discmans, CD stack systems, iPods… but it's boring so I won't – but I remember each and every one.
And whilst I didn't always have the latest trainers or Gameboy, Mumma Trish sure as hell made sure I had the very best (age appropriate) means of listening to music on my own terms.
Marley was my first language.
I hear him and it feels like home, literally and metaphorically.
I think Jamaica, I think mixed race, I think 48c Loraine Road, I think Mumma happy, I think my namesake… Lucy-Laura Nesta Francis.
---
Happiness – Alexis Jordan
I saw the video for this song before I really heard it. I was working at Gut Records at the time and we used to have music TV on in reception which you walked past to go to the kitchen, the loo, the boardroom, so you absorbed the music via osmosis.
It's actually how I discovered Queens but more on that later. The video to this record is misleading. It's so bad you ignore the song so it took a while and another occasion where I really heard the song for the first time and then and there decided it was the most perfect pop song I had ever heard.
I still find it hard to beat. That chord progression. It is unashamedly climatic and I can't help but smile, sing and dance like no one's watching when I hear it. You have been warned.
---
ave cesaria – Stromae
I think it's important to have a song to look forward to dancing to outside of your living room one day. This is that song for me.
My friend Kelly Chappel told me about this young man a long time ago but I forgot about him. Kelly also told me about Kendrick Lamar a long time ago but I didn't sleep on that one!
As long as they've existed I've always owned an iPod. It was a good way of unbiased listening for me. I'd load new music on and just have the recently added playlist on shuffle. That's how I rediscovered this gem. More recently was in a meeting with a client who referenced him. We spent an hour down a beautiful and enigmatic Stromae rabbit hole. Time well spent.
---
Cello Suite No1 in G Major – Bach
The Original Pop Master. That Alexis Jordan song wouldn't exist without Bach. He's practically perfect in every way. And this performance by Rostropovich is in my top 20 performances of all time and that's a list that includes everyone from Billie Holiday to Otis Redding to Erykah Badu to Prince and then some!
I took up cello at 10years old to learn Bach. I refused to learn to read music so at 14years old my teacher retired me. Probably did us all a favour really.
---
Cranes In The Sky – Solange
We were all watching to see what the other Knowles sister was going to do after the unexpected banger that was the Dev Hynes collaboration "Losing You" but find me a single living being who expected THIS?! I mean. It is perfect. PERFECT. It was everything I'd been looking for to feed the hunger normally satisfied by Queen Badu + Aretha. I don't think I've not listened to it for more than a period of a week since it was released.
I remember the artwork. The landscape portrait of her with her hair combed out (don't touch her hair), with a pink stow that looks like a cloud. I love this image so much. So much so that one night at home listening to the album yet again with probably one too many glasses of wine I messaged my girls and told them that's what I wanted for my birthday, blown up and framed and no matter what I said to scrap our usual birthday present tradition and make sure this is what they got me.
My girls have never really listened to me, especially after one too many. I'm so excited to see what her musical moves are next. At the risk of being struck by the gods I've said it before and I'll say it again… Solange is my fave of the Knowles sisters. I'd have her photo on my wall. One day.
---
Following – Chungking
This was the first band I ever signed. It was the biggest decision I'd made in my life to date, I was 23? I think.
This album is so beautiful and they remain one of the most talented group of people I've ever had the honour of working with.
---
Incredible – General Levy
My Second Mum, Granny Willow used to take me and my cousins to the choosing of the bands, known as Panorama, every year the night before Carnival. We were walking round by Goldbourne Rd, watching the bands pass. It was a balmy summer's night. I was 12yrs old.
Out of NOWHERE we heard "Wicked! Wicked!" we stopped. We heard it. We knew it. We remembered it and all bought it on cassette the minute it was commercially released.
For me this tune is London, there's a few like that. This is definitely one of them. Some 23years later my cousin Zuleika's son Ellis was being christened. Leika throws parties and events like no other. We were told there was to be a special musical guest after dinner… GUESS WHO! Suffice to say it kicked off after dinner. General Levy you legend!!!
---
I'll Be Surprised – Skinnyman
Being the only child of a working single mother I was lucky to have a second home and an extended chosen family, see above. So I grew up in Holloway and I grew up in Finsbury Park. I'm typing this at home and from my doorstep I can see The Andover Estate, my second home. I learnt to rollerstake on that estate.
I learnt so much on that estate. We all used to roll together and one friend was a boy called Lyndon who had the same birthday as me but half the height, and a big brother called Alex. At 16yrd old I started college made a world of new friends and so began a severe love of UK Hip Hop.
One record I was introduced to was by an artist called Skinnyman aka Alex with Little Brother Lyndon from Andover Estate. This is not just one of those London tunes. It's a North London anthem. Nuff said.
---
Got To Have Your Love – Mantronix feat Wondress
I've formed bonds with at least 3 of my best girlfriends whilst dancing on tables. One in a pub in Chalk Farm. One in a club in Old Street. This one was on La Croisette in Cannes during Midem back in 2000andfeelslikeforeverago! Sarah Bridge and I came together dancing on a table, swigging from a champagne bottle and haven't left each other's side since. Why would we?!
Since we became friends dancing seemed only natural for us to form a DJ duo, start a northern soul night up at the Boogaloo in Highgate, DJ various pretentious clubs on NYE, play weddings, festivals, Vogue fashion parties, the VIP terrace of Somerset House during Summer Series 3years in a row (we have agent Raye to thank for that) but all of those things lead to this one moment… The day we were asked to play Kates Bush's wrap party for the last night of her Before The Dawn tour. I think we cried when we got the call.
Well, Sarah called me to tell me she'd got the call and then we cried. And then we panicked. And then we spent the next 2weeks locked in our respective homes compiling and compiling and compiling. The night came, we had champagne to steady the nerves, obviously. We played. The cast turned up. We played. KATE TURNED UP WE PANICKED. We took it in turns with best efforts to lure Kate to the dancefloor and we failed. 3 songs in a row. Then Bridge looked at me with the most confident look I think I have ever seen in her eye. She had the record to lure Kate. I was simultaneously relieved and nervous.
Nerves quickly turned green with jealously when within the opening bars out of nowhere Kate Bush was on the middle of our dance floor and DANCING!!! Bridgey nailed it. Her corwning moment I'm not sure I'll ever beat. I'll keep trying though.
---
Rain or Shine – Young Fathers
Some music catches you at the time you're meant to hear it. I knew of Young Fathers, I'd heard bits and I liked what I gathered they stood for but I'd not really heard them until I heard this song. I can't remember how where or why. But from that moment I knew this band had secured a place with me for life. I hadn't even seen them live at this point. One of my best girls had a baby last November and they live in NY. She asked me to start making compilations for the babe, a tradition started when everyone left for Uni way back when. Obviously accepted this honour.
This song made it into the first comp I ever made for Sylvie. In March I saw the band live at The Roundhouse as part of their 'Coco Sugar' Tour. I'd seen Kendrick at Wembley just a few weeks before and was so overwhelmed by everything that show stood for and meant to me that I was quite happy just to pop along for a perfectly pleasant live experience. The blew the bloody doors off. They were striking, they were playful, they we brothers in arms on stage, they were URGENT so so urgent, they were defying public perception of what black men should be doing on stage performing, it was challenging, refreshing and rewarding.
I was there with two friends, one au fait with the industry one who could give a toss. We all came away fans. We'd drank from the cool aid and we liked it. I cannot express how important I think this band are and are going to grow to become for British Music. Watch out world.
---
In The Fade – Queens of The Stone Age
Oh boy oh boy oh boy. This band. Where to begin? Queens of The Stone Age are my favourite band bar none. I've seen them live more times than I've seen any other artist. There's probably a restraining order in existence somewhere.
My love of rock has always left my Mum somewhat baffled. Which I find funny considering it was in her record collection that I discovered Led Zeppelin III and her cd collection every other album by them. Also not least as it was her friend that gave me advanced copies of Use Your Illusion I + II on cassette at the age of 9. By the by. It was that TV in reception of Gut . I could hear the riff it dragged me over to see who on earth was making that sweet sweet noise. And then I saw, Red Elvis and Mr Grohl on drums "No One Knows". I'd found my people.
I'd never been one for festivals, I was forced against my will to Sunsplash when I was 4, I still have the t shirt. But for Queens I found myself in all sorts, Download for one. But not once have they ever not been worth it. Sometimes it takes me a moment to come round to a new direction, see Villains for example… didn't quite get it at first. Saw it live and it all made sense. This song because it seems to slip between being pure unadulterated rock but with a hint of my beloved hip hop. Bend those rules! That's what rock n roll is all about. I will never not love this band.
---
Please, Call Me Baby – Tom Waits
For love nor money can I remember the moment I fell for Tom.
It might have been 20yrs ago, it might have been 20 minutes ago. Does it matter? This man knows how to tell a tale.
I don't have any tattoos, too scared, but if ever I found the courage it's a lyric from this song that I'd have: "If I exorcise my devils, well my angels may leave too…"
What a line to live by.
---
Bye Bye Baby – Jane Russell + MarIlyn Monroe
I think I must've been 5yrs old when I saw this film and was immediately taken with Jane Russell. She's so sassy! And frankly had the better wardrobe except for the orange dress Marilyn wears at dinner with Henry Spofford The 3rd.
My love affair with old films started then and hasn't let up. On a quiet Saturday morning, before rest of the house is awake I'll settle on the sofa under a blanket with rounds of tea and toast and watch anything from this to How To Marry A Millionaire to Meet Me In St Louis. But this holds such a special place in my heart.
The songs are incredible, obviously responsible for Diamonds Are A Girl's Best Friend. But it's just tune after tune after tune. I remember getting ready to go out for my 30th Birthday in Paris and putting on "Little Girl From Little Rock" on, my Nikky + I did the whole routine start to finish then the 9 of us hit the streets of Paris. I'll be eternally grateful to HH for this film, for so many reasons but mainly for giving me the line… "Nobody chaperone's the chaperone, that's why I'm so right for this job!"
[video_youtube id="daylV6FVCiE"]
---
You Give A Little Love – Paul Williams / Cast of Bugsy Malone
Who under the age of 50 didn't love Bugsy Malone?! But Paul Williams really is a master of song isn't he? Hits performed by Bowie to Kermit!
This song is perfect at the end of a DJ set. Often did it at The Boogaloo. Everyone sings along and leaves with a smile on their face. And it's for that precise reason that I want it played at my funeral.
---
Sign 'O' The Times – Prince
If Marley was my first language taught, Prince was the first I chose. I was 10. And that was it. He encompasses everything I want music to be. He is indefinable. I've chosen this song because it's the perfect example of Prince not fitting into a genre but defining it. Is it Rock? Is it Pop? Is it RnB? No, It's Prince.
I can't start with this one. Because I won't stop and it'll end in tears. I could've just chosen 15 Prince songs for this exercise but that would be selfish. He made it ok for me to have a playlist that sees Queens of The Stone Age run alongside General Levy. I still wake up and miss him.
[audio_spotify username="the_independent_echo" id="2NqKsB0P0RoVoHXXxnxuJV"]