As well as being one of the coolest radio stations on the planet, Australia's triple j has always been a big supporter of independent music.
But today, triple j isn't just radio; it's television (triple j tv), print (jmag) and on-line (www.triplej.net.au).
On the airwaves, it reaches 98% of the land mass of Australia, making it one of the most influential music media outlets in existence.
The Independent Echo asked a few key members of the company's team what makes it such a special place to work.
ALEX DYSON – TRIPLE J BREAKFAST PRESENTER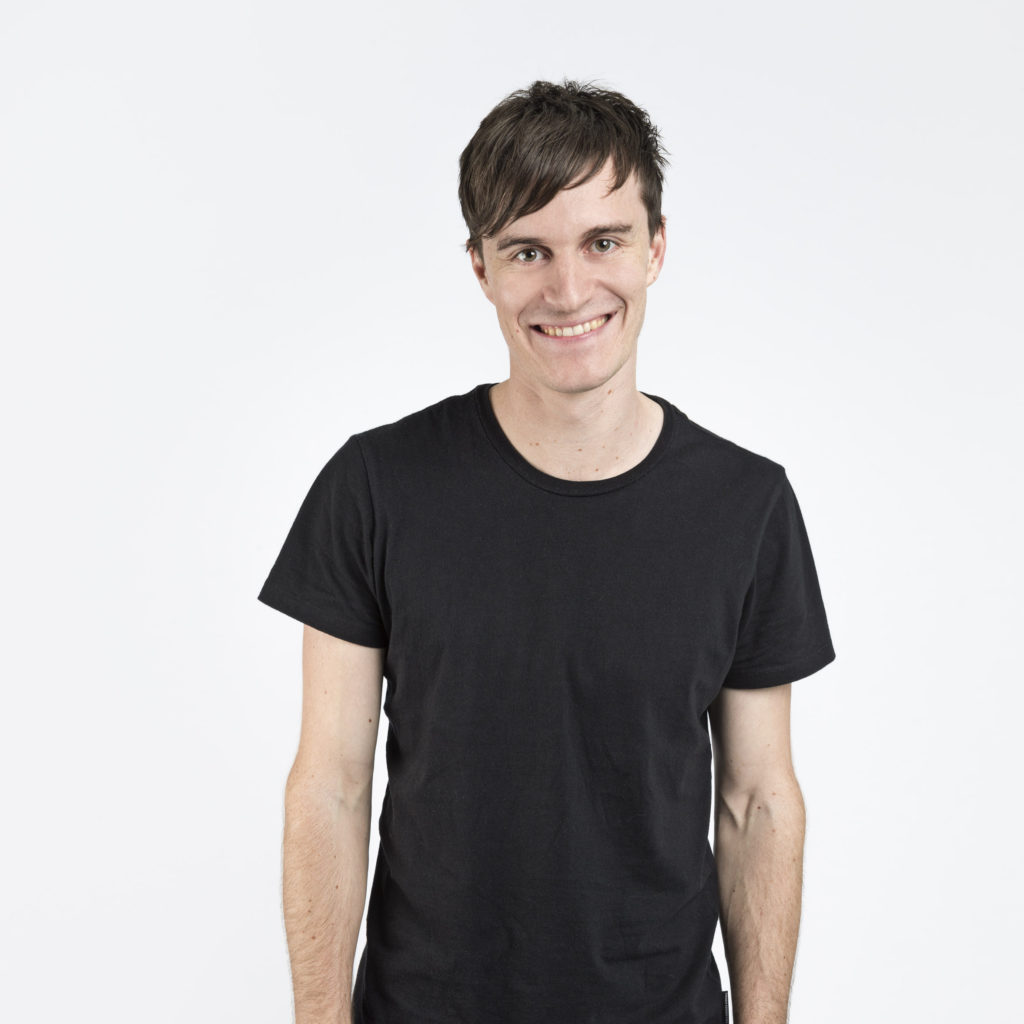 What's the coolest thing that's ever happened to you at Triple-J?
Oh lordy, so many things. Standing on stage in front of 25000 music fans at Beat the Drum, co-hosting a radio show with the Foo Fighters, bringing a miniature horse into the studio, jumping a BMX bike off a ramp into a foam pit in Hobart live on radio, accepting an ARIA award for Best Comedy Release with my best friend.
I've been very lucky when it comes to ridiculous experiences. Actually, the morning we came into work and saw the "End of the World" video Prime Minister Julia Gillard filmed for our final apocalypse-themed show of 2012 was mind-boggling.
We were so excited and jumping around like school girls at 5:16am. It then went on to get millions of views and freak out a lot of people in China who didn't get the joke.
Oh, and the Like A Version segment we get to do every Friday is always such a privilege. Ooo, and on Friday I played an acoustic duet of Sandstorm with Darude. Ok I'll stop now…
What does Triple-J mean to you and why are you proud to work there?
I'm so proud to work at triple j because it feels like I don't work at triple j.
To me, I'm more like a custodian who happens to show up every morning and hang out here. triple j really belongs to the lads you meet at the One Night Stand concert out in Mildura in regional Australia who listen to triple j every morning on the tractor. Or the girl going to uni in Melbourne who listens to triple j on her phone on the tram to the Arctic Monkeys' interview because she loves Alex Turner more than life itself. Or the legends listening to the Hottest 100 at the Australian base in Antarctica because they haven't missed a Hottest 100 countdown in 12 years.
triple j is the largest, most passionate and most accepting community for great music and young people's stories in Australia so it's a privilege to have my alarm punch me in the face at 4:17am every morning. Plus the crew we work with are the best. I really don't know how they manage to find all these hardworking but also laid-back people.
They and everyone who came before them have all helped triple j become the invaluable institution it is; one that strives to do its best not for advertisers, not for executives, but for its listeners.
What do you hope to achieve at the station in the future?
Apart from a 100% share of listeners in all capital cities for the breakfast show, I'm just looking forward to finding and watching the next incredible Aussie artist explode. It's really one of the best part of the job watching people like Flume, Vance Joy or The Preatures smash it all over the world. Who could be next!?!?!? That's exciting.
Also broadcast live from a school bus from 6am and pick up kids throughout the morning then drop them at school at 9am. So far it's been too technically difficult, but who knows, maybe in the future, future, future…
LINDA MARIGLIANO – TRIPLE J GOOD NIGHTS PRESENTER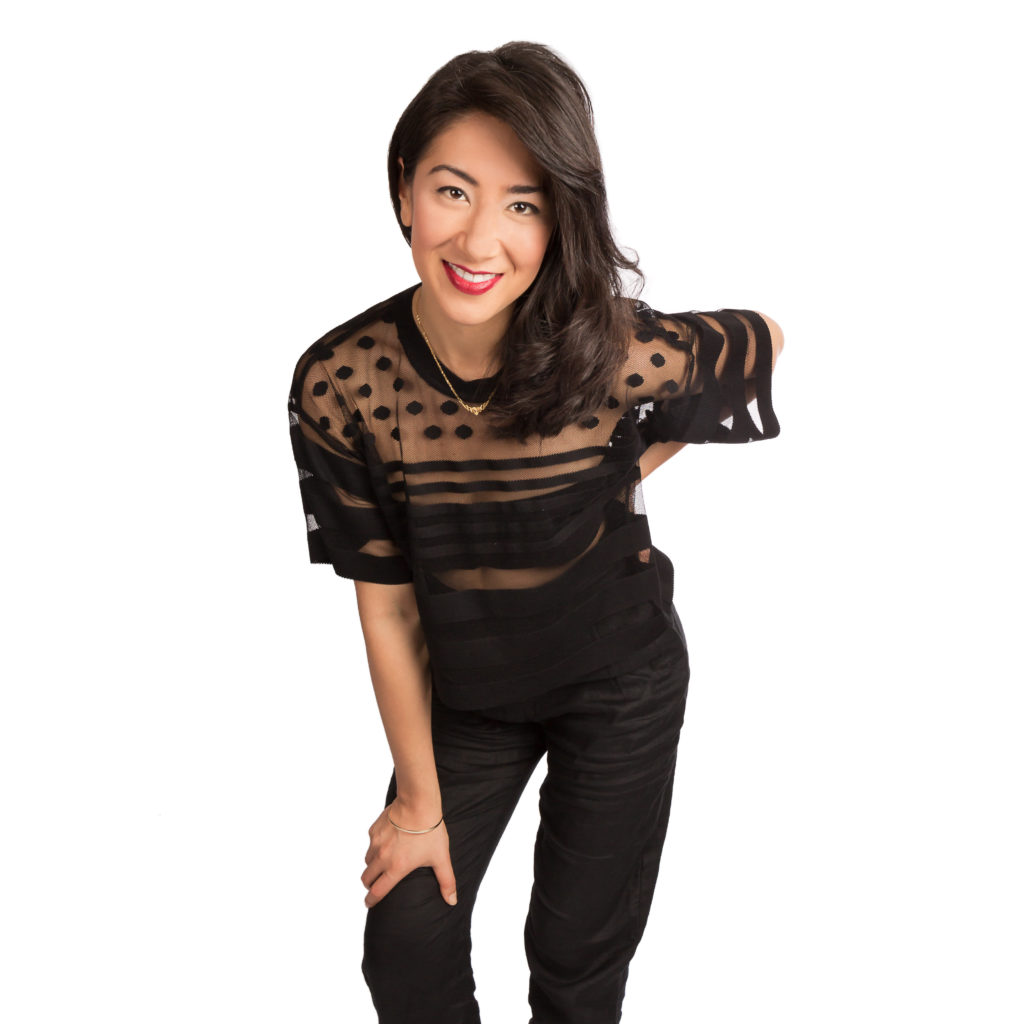 What's the coolest thing that's ever happened to you at Triple-J?
Whenever a big artist comes in and they leave behind a tray of catering. I ignore the celebrity and go straight for the cheese.
Oh, and when Pharrell Williams came in and asked to meet me because he follows me on twitter. Apparently he liked my lols and my dance moves. The power of the internet, ay!
What does Triple-J mean to you and why are you proud to work there?
It means a whole lot! It's not just a station, it's a hub of energy that lives and breathes the issues that young Australians care about. We cover everything that's relevant to our audience, with music at our core.
I'm so proud to work with a bunch of incredibly intelligent broadcasters and I'm always so pumped to meet amazing listeners that have a strong connection with triple j. We are their mates, we're with them every day. I'm so proud that I have a job where I get to dance and laugh every night with a country of cool people.
What do you hope to achieve at the station in the future?
To reach more young people across the country and the world! We're a hard working, passionate bunch of people who are here because we genuinely LOVE what we do every day. Another great achievement would be to inspire young women to reach their goals and to embrace their nutty side.
NICK FINDLAY – TRIPLE J ASSISTANT MUSIC DIRECTOR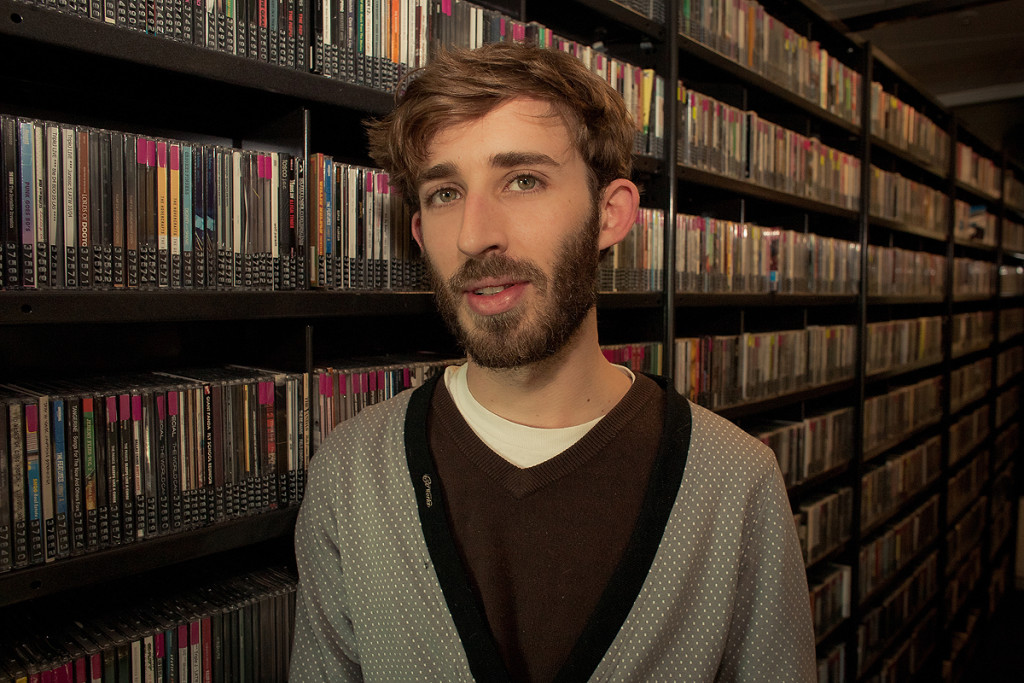 What's the coolest thing that's ever happened to you at Triple-J?
At a risk of sounding spoilt, way too much cool stuff has happened at triple j to pinpoint just one thing.
Going to Dalby in regional Queensland to be part of triple j's One Night Stand concert was a pretty special moment; seeing tens of thousands of people together celebrating amazing live music, dancing in absolutely torrential rain, but that not dampening anyone's fun or enthusiasm. There was also that time when a little French duo called Daft Punk was releasing a new record called Random Access Memories, and as a mega-fan, had the opportunity of listening to the record in full a month before its release.
But really in the 9 years I've been here I've met (and freaked out) over some of my favourite artists of all time, had my mind blown by new and exciting music on the reg, and helped be part of making some amazing radio.
What does Triple-J mean to you and why are you proud to work there?
triple j was always the station I yearned to work at since I was a kid, so my career here has really been a dream come true.
It's an iconic station which is known for finding and playing incredible new music, as well as helping to break emerging artists, and as someone who is passionate about both of those things, it ticks all the boxes.
I feel so lucky to be a part of the triple j family – it is an all-inclusive family that stretches far beyond the people working for it and to the millions of listeners who tune in and call it home every day. It will forever be a unique, exciting and rewarding community of music lovers sharing what matter most to them, music!
What do you hope to achieve at the station in the future?
To continue doing what we do – discover, unearth, expose and nurture the best new music possible.
OLLIE WARDS – TRIPLE J CONTENT DIRECTOR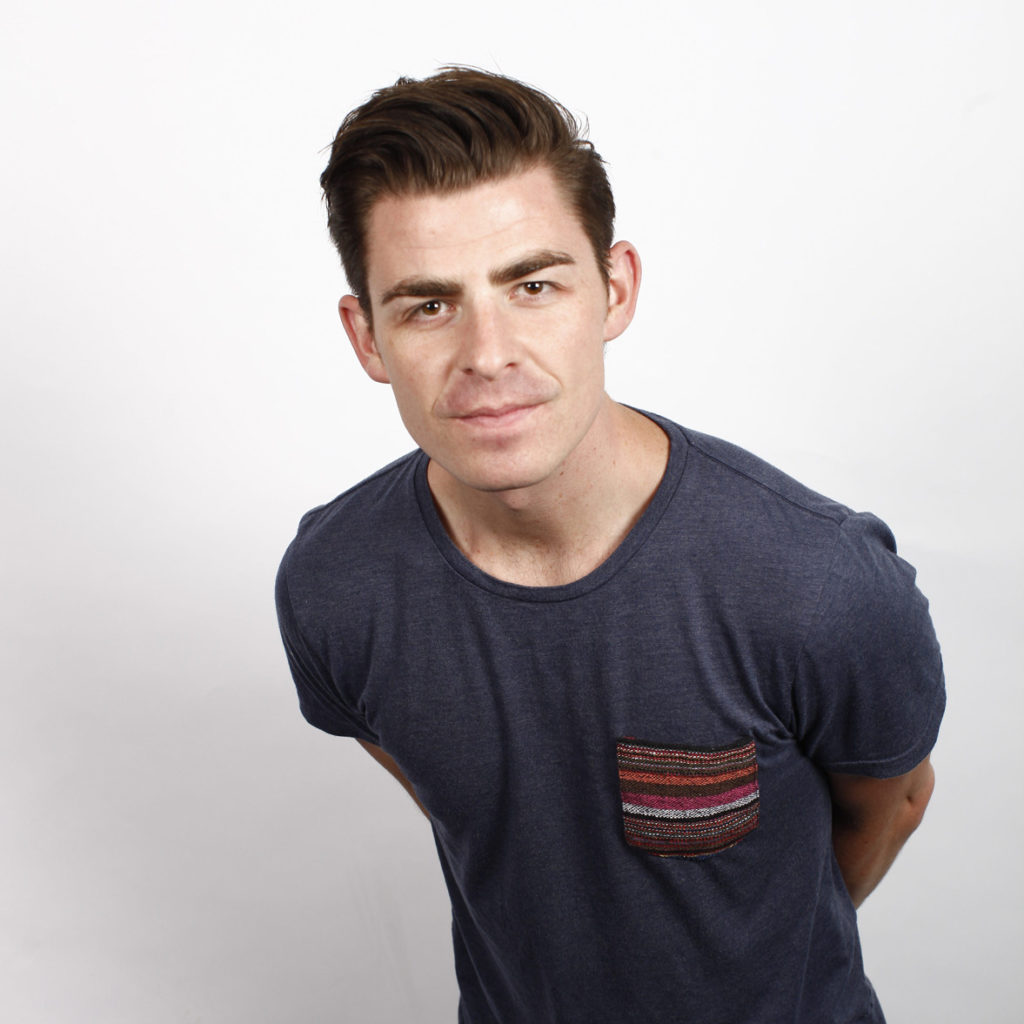 What's the coolest thing that's ever happened to you at Triple-J?
It's cheesy but every day it's cool to be at triple j. It's like a big share house – people hang out and play pinball, there's disputes about food in the fridge and for some weird reason all the forks go missing every couple of months.
But I suppose getting to meet some of the world's best and brightest is pretty cool too. One (nearly) cool moment was when Director and adventurer James Cameron came to the studio.
I'd been thinking about it for ages, it could be one of those moments you hear of people getting their big break. I said to him "James, I've been thinking that you'd come in and be like – 'what's your name?' I'd say 'Ollie' and you'd say 'Ollie I've gotta tell you, you're perfect for my next movie".
He paused, then to my surprise replied "Actually Ollie, it's funny you say that. I mean, why go through my usual exhaustive casting process to find my next star?". My eyes lit up and my jaw dropped, "Really?!". "No" James Cameron replied.
What does Triple-J mean to you and why are you proud to work there?
I have an added perspective on the importance of triple j as I'm from Australia's lonely island neighbour of New Zealand, where there is nothing like it.
There's so much that could be said for what triple j does for Australian music, giving a platform for artists to get noticed which then inspires more to follow their path. First and foremost that's what we're about; bringing the best in local music to people all over Australia. But it's harder to explain what the effect of that is.
At festivals and gigs I see so many young Australians singing along to bands from down the road. On Australia Day during our annual Hottest 100 Countdown, a poll of the best 100 songs of the year, I answer calls coming in from all over Australia and the world; "I'm calling from Karatha", "Hey we're listening in Costa Rica", "The Hottest 100 is cranking in Antarctica!" are the kinds of responses you get when you answer the phones during our biggest broadcast day of the year.
That shows to me that triple j creates a sense of community and perhaps even identity. In the regions and the big cities, people who listen to triple j find a sense of belonging and instant friendship with other people who are into it too. I'm proud to make radio for those people.
What do you hope to achieve at the station in the future?
I hope we continue to do what we do wherever people want to find us. With ongoing emergence of streaming, social media and online services some critics think radio will die off. But that's been said for a long time now, meanwhile more and more people are finding us on FM each year, while we also continue to increase our presence and reach pretty much everywhere else too.
That's a good thing for artists and a good thing for the audience. For me, on all platforms I'd like to keep making surprising content, the kind of stuff where people think "oh I didn't know that" or "ha ha I can't believe they did that" or "whoa, what's going to happen next?". There's really not many places like triple j where you can experiment and innovate to inform and entertain. It's heaps of fun too.
GERRY BULL – TRIPLE J PUBLICIST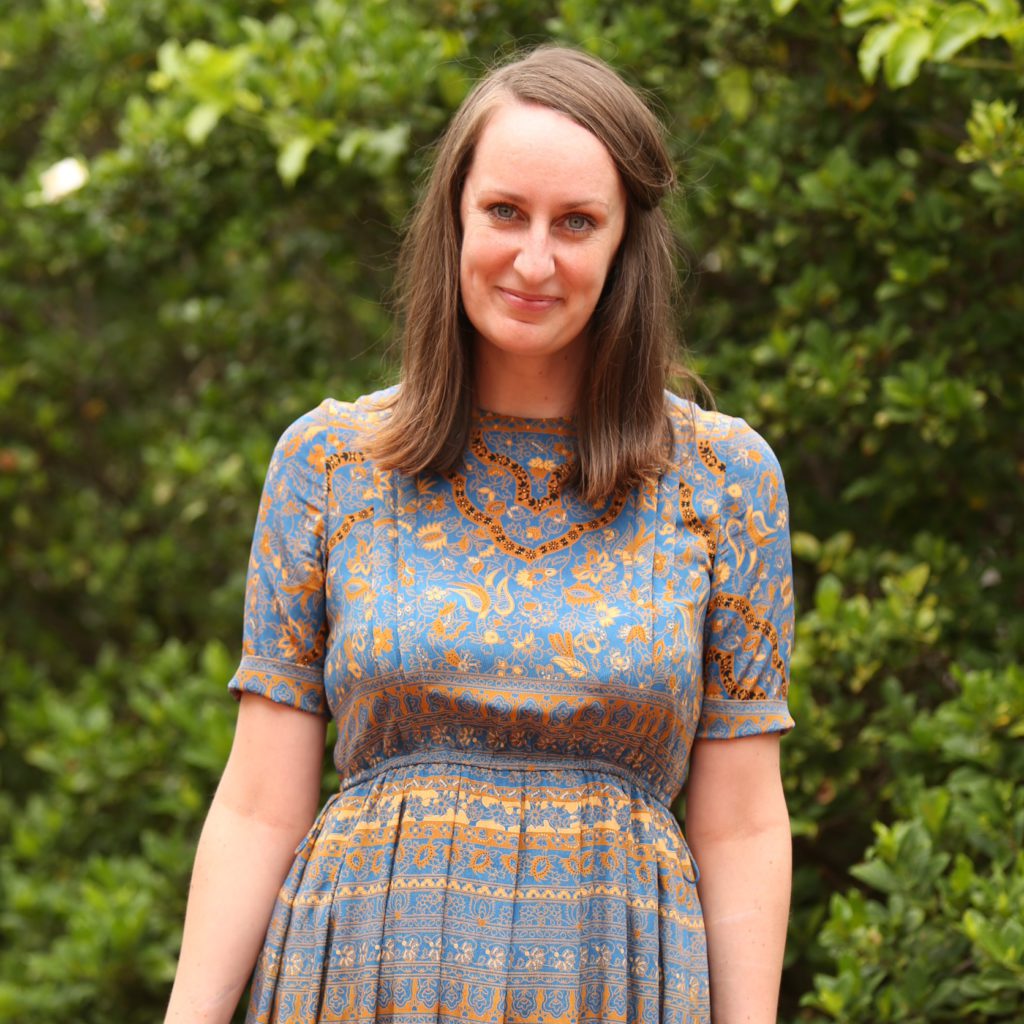 What's the coolest thing that's ever happened to you at Triple-J?
Working at a national radio station in a big and diverse country, my highlight every year has to be putting on our One Night Stand concert. The location moves to a different regional area every year so I get to visit and meet people from all of these incredible places, from tiny seaside towns to the remote outback.
I love everything from flying in the rickety little planes, exploring the local sites and rummaging through thrift shops, to seeing thousands of people travel from all over Australia to watch live music from some of the best bands in the country. My absolute favourite thing is getting out into the crowd, meeting the listeners and seeing their sheer excitement of, in many cases, seeing live music for the first time.
What does Triple-J mean to you and why are you proud to work there?
triple j launched way back in 1975 as an alternative to the mainstream commercial networks and has remained relevant to generations of young people in the four decades since.
This year we're celebrating our 40th anniversary and it's been incredible to look back at everything the station has achieved, from the ongoing support of local music and culture, to pushing content boundaries and evolving with innovative technology. But above all that, triple j is a club that kids all over the country feel a part of, whether they grew up on a farm or live in the inner city it's their triple j.
It's pretty humbling to work for such an iconic station that means so much to millions of Australians and I'm really proud to be a part of it.
What do you hope to achieve at the station in the future?
There's always so much going on at triple j, with so many ideas and never enough time, so I guess using the ABC budget wisely to buy a time machine so that we can do everything!
Seriously though, as long as we can keep channelling the best ideas into meaningful connections with the audience, whether through providing relevant and engaging content, live music events or a platform for listeners to keep discovering, learning and challenging themselves, I'll be very happy.