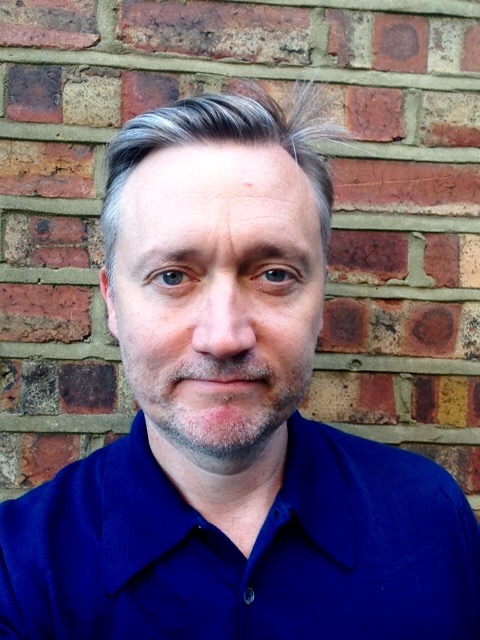 You're probably more used to seeing [PIAS]'s friends and partners featured in our monthly My Life's Playlist feature.
But this month, we're looking inwards. We're navel gazing. It's time for some serious self-reflection.
And not without good reason: event amongst a 250-strong company of pedigree music nuts, [PIAS] UK's Head Of Label Management, Craig Caukill, is a special breed.
[Listen To Craig's Playlist right now!]
That's why we've asked Craig to compile the playlist that most defines his life – and highlight some of the true standouts to explain what they mean to him – below.
Craig first got bitten by the music bug back in Yorkshire in 1979 at the Youth Club in Stamford Bridge Village Hall, still three years away from becoming a teenager.
Within these unassuming yet formative surroundings, his ears first bore witness to life-changing tracks from The Undertones 'Jimmy Jimmy' to UK Subs 'Stranglehold', The Skids  'Into The Valley', Madness 'The Prince' and The Specials 'Gangsters'.
As with so much of life's true treats, Craig said these tracks were "all introduced by the elder kids".
He recalls turning up at a new comprehensive school in 1980 as "a time of tribes": punk, skinhead, mod or 'heavies' (metal / rock fans).
"Having expressed a bit of interest in punk my hairdresser's younger brother gave me a copy of ' Never Mind The Bollocks' (which I still have) and off we go…"
---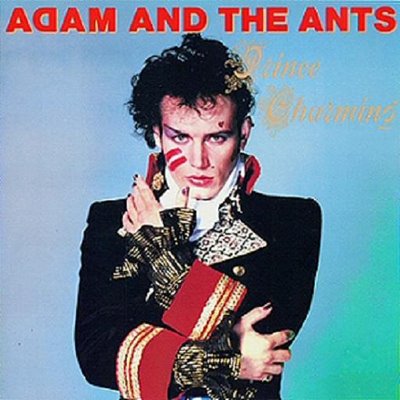 Adam & The Ants, 'Picasso Visita El Planeta De Los Simios' (1980)
In my first year of secondary school Adam & The Ants 'Kings Of The Wild Frontier' arrives and the campaign speaks directly to me.
The video for 'Ant Music' is shown on Saturday morning TV & I'm propelled / compelled into town to buy it.
The bus journey home is almost unbearable, the sleeve credits are read and re-read all the way home. The vinyl is checked for any secrets the run-out groove might hold and thus begins a regular Saturday morning ritual; bus into town returning with a bag of two or three 7″s (albums are a rare luxury at this stage) and the afternoon is spent playing the spoils.
Adam & the Ants are briefly as important to me as The Beatles were to my Mum. It's even dubbed 'Ant-Mania' in the media.
The track 'Picasso Visita El Planeta De Los Simios' is from what is probably the most unfashionable Adam & the Ants album 'Prince Charming' but it contains a surrealist-pop masterpiece.
"As the Masters rot on walls & the Angels eat their grapes I watched Picasso visit the planet of the apes".
Audacious!
Simon Reynolds made the point that in the early '80s there was a succession of mavericks and madmen not just tolerated by the mainstream but beamed into your living room weekly via Top Of The Pops – people who wouldn't make it through the barricades of today's sanitised version of 'pop' music; Adam Ant, Marc Almond, Julian Cope, Holly Johnson, Billy MacKenzie, Kevin Rowland etc.
It was incredible to watch TOTP and see Boy George for the first time & the next day at school the whole school was like "Was that a boy or a girl?!"
---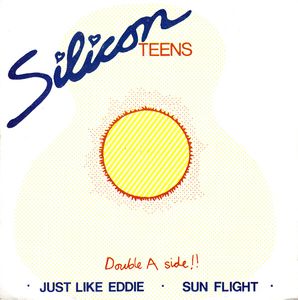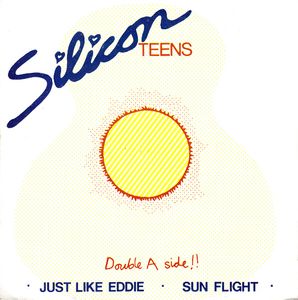 The Silicon Teens, 'Just Like Eddie' (1980)
It's only recently I discovered that the Silicon Teens was a Daniel Miller 'concept', but 'Just Like Eddie' deserves a special mention here as it was the first independent single that I bought.
Of course I didn't know this at the time but having heard it on daytime Radio One (!) I tracked a copy down in Red Rhino Records of York.
Over the next few years this shop would be very influential in shaping my musical tastes and ultimately my career path.
Having been a regular to the counter there from 1980, I found myself taking a job behind it in 1989 where I stayed until it closed in 1992.
Essentially I'm still the boy behind the counter; I'm still selling records, I'm still looking to find exciting new things to champion. It's what I enjoy best.
---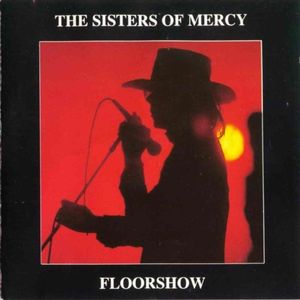 The Sisters Of Mercy, 'Floorshow' (1983)
By 1983 the second-wave of UK punk had run its course for me.
Bowie's 'Ziggy Stardust' is a mainstay of the headphones along with the John Peel show, both of which open the door on more artistic endeavours.
In 1984 I'm 14; my best friend and I frequent the 'alternative' nightclubs that we manage to creep into, The Windmill in York and The Corn Mill. Unbelievably, the latter is in my village!
We befriend the doormen and keep out of trouble.  Everyone looks so exotic, an extension / progression of punk. No-one calls it 'goth'!
"See them shimmy see them go,
See their painted faces glow,
Slow slow quick quick slow,
See those pagans go go go go go…"
Quite. The Sisters were one of the first bands of the era that we heavily fall for.
Unfortunately nowadays many people are dismissive of their oeuvre but they were once an exciting, visceral proposition.
---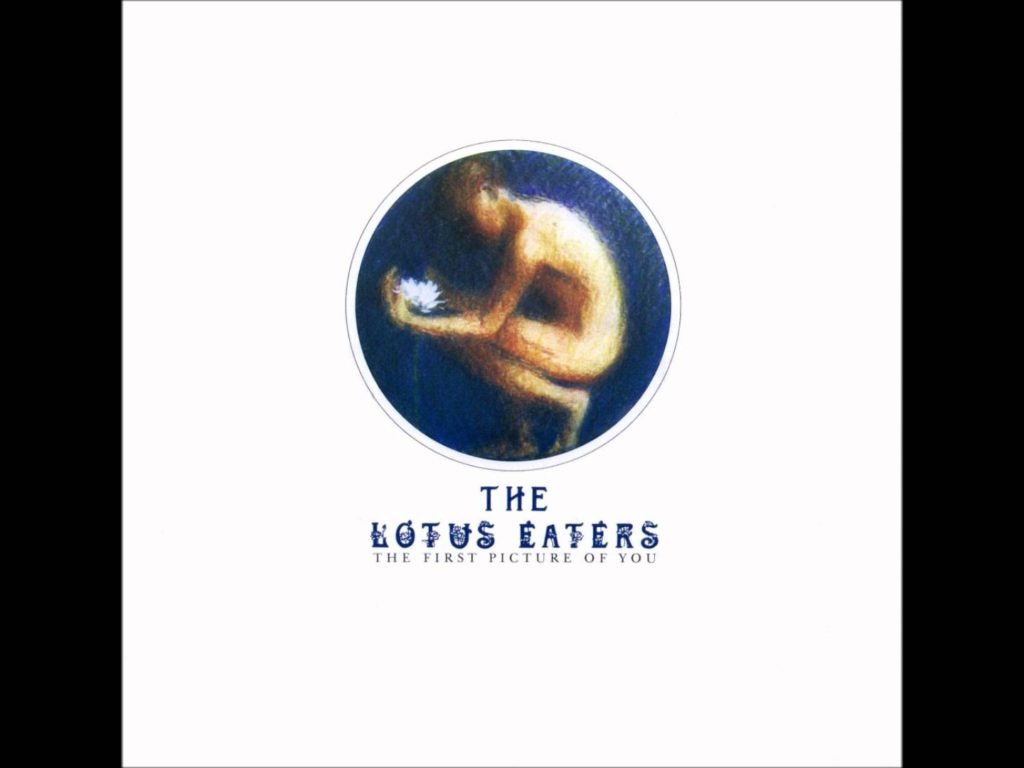 The Lotus Eaters 'First Picture Of You' (1984)
On some days I'd say this is probably my favourite song of all-time.
Over 30 years old and still sounds as good as the first time that I heard it.
Timeless & there isn't a single part that can be improved upon; from the afro-pop guitar motif to the synths and sentiment. Perfect.
---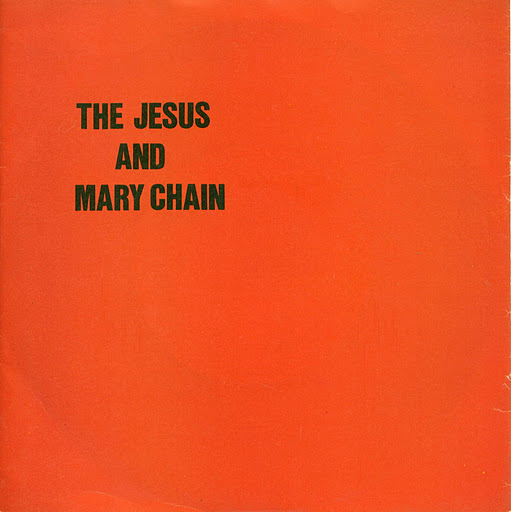 The Jesus & Mary Chain, 'Never Understand' (1985)
The perfect soundtrack to teenage nihilism!
I only have to hear the opening feedback to be transported back to my 15 year old self.
---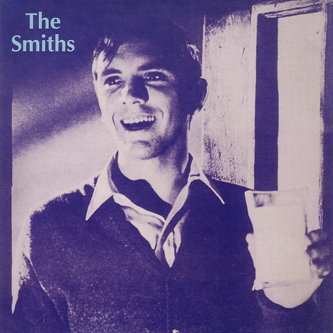 The Smiths 'What Difference Does It Make?' (1984)
I can still vividly remember this Top Of The Pops performance. The Smiths hadn't previously registered with me until this point.
Watching it again now it seems so harmless – fantastic but harmless. At the time it was like a bomb going-off.
Totally incendiary. It was exciting, provocative and confusing.
[video_youtube id="XbOx8TyvUmI"]
My first emotion was anger , 'Who the f**k is this guy?!"
Three minutes later I had fallen in love with Morrissey & The Smiths.
---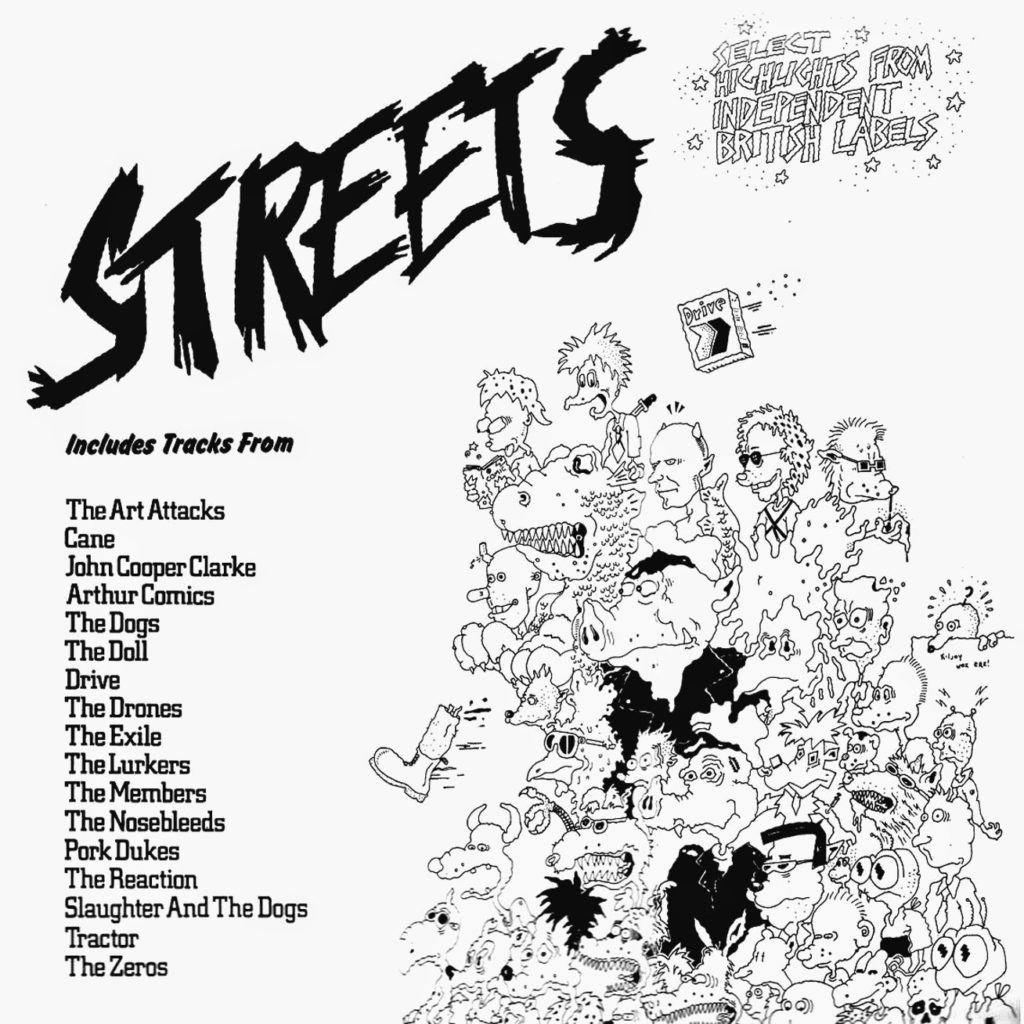 The Snivelling Shits / Arthur Comics, 'Isgodaman' (1978)
A good deal of my favourite tracks are from the margins, they don't really belong anywhere and I think this is a good example; half punk-rock / half space-rock!
The song is shot through with the attitude of punk but the players are a bit too proficient – the band included a young Steve Lillywhite & members of Eddie & The Hot Rods.
There's not too much info about the band and this is one of those tracks that hasn't enjoyed a proper revival; it's nice to think this playlist might find it a few more fans.
A version originally appeared on a Beggars comp called 'Streets' in 1978 (pictured) but I first heard it around 1985 so it's now been with me for 30 years.
The lead singer Giovanni Dadomo was a journalist for Sounds and Zig-Zag – both of which were very influential music publications for me and which I'd read religiously whenever I could get them from the village newsagent.
---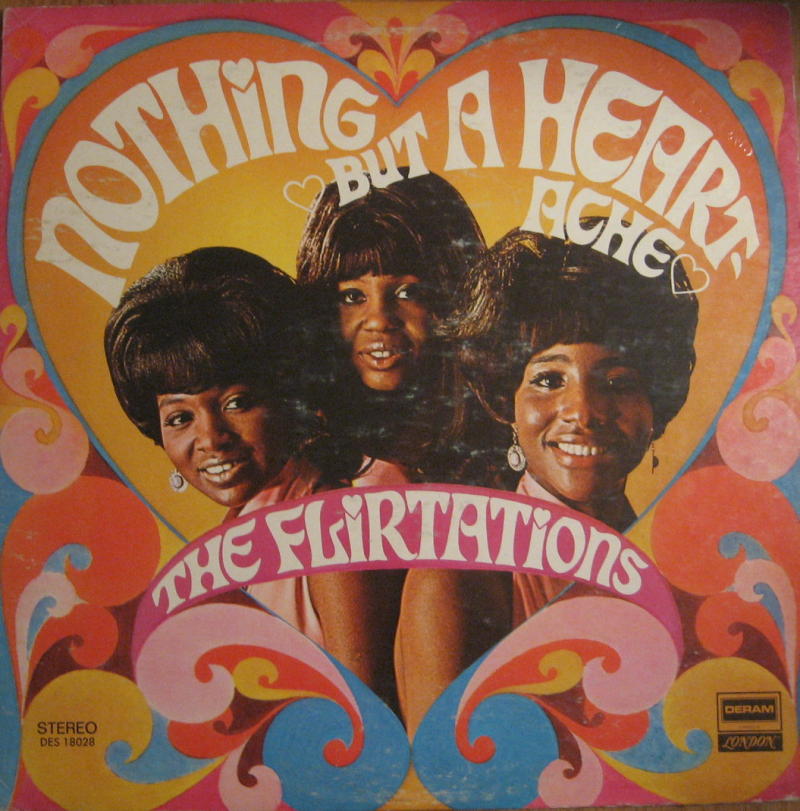 The Flirtations, 'Nothing But A Heartache' (1968)
The village Youth Club introduced me to Motown & Northern Soul, from the jump-up floor-filler of Tears Of A Clown to the psychedelic soul of  Reflections – mini-symphonies that spoke of love & loss
I had a five-album box of Motown at one point and for about six months that was all I listened to.
Between the songs a cast that included Berry Gordy, Smokey Robinson  and Levi Stubbs would describe the songs and anecdotes from the sessions – totally captivating & inspirational.
Motown lit the touchpaper on a lifelong love affair with soul music and this is a great example of the genre – when boiled down to the component parts; the strings, the drums, the vocal – there's nothing out of place. It's perfect music, really.
---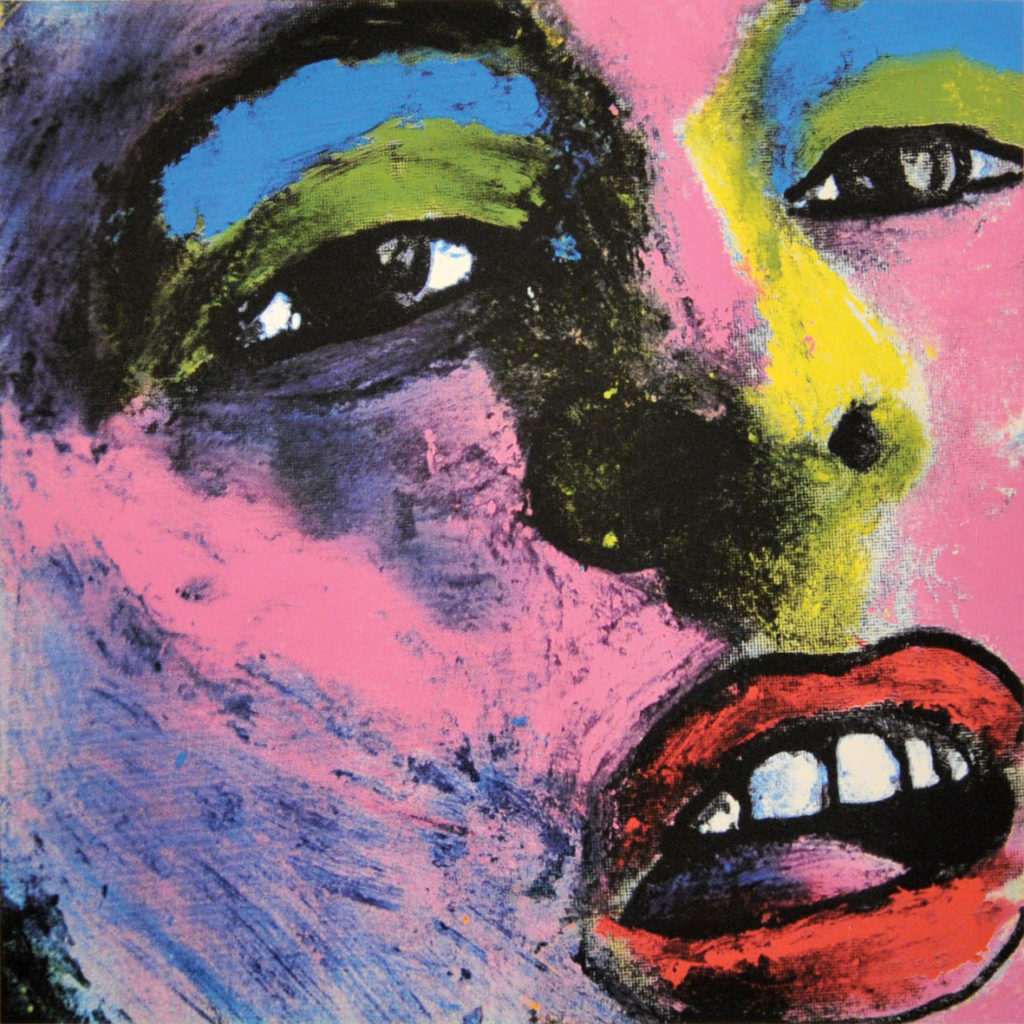 Happy Mondays, 'Wrote For Luck' (1988)
The Mondays kind of arrived during a musical and cultural void for me.
I'd moved to Manchester in 1987 and I was just in the right place at the right time.
Whilst living there we befriended a few nutcases and hooligans – they had these strange monk-style haircuts, adidas trainers and designer sweatshirts. And they were reading the NME.
They had really good references like Echo & The Bunnymen and The Smiths  but they were also talking about these new bands – The Stone Roses and Happy Mondays.
One of them invited us to see the Mondays at Warrington Legends.
We were just these indie kids in Doc Marten shoes and 501 jeans the rest of the crowd was a sea of monk haircuts! They were a tribe with no name, these people; you'd see them around Manchester in Affleck's Palace & the Hacienda.
The look was expensive weather gear, Adidas Gazelle, goatee beards and  bowlcuts. They were the hippest lads about town.
Bummed is one of my favourite albums of all-time. The Stone Roses were a little more classic in their presentation and their song structure, the Mondays were further-out and producer Martin Hannett managed to capture something of their live energy and weirdness.
Those small club shows I saw were incredible and I consider myself lucky to have seen them several times before it went over the top.
A year later I moved back to York and started my own club night which was a mixture of all the stuff we'd experienced in Manchester – Mondays, Roses, hip-hop, acid house.
And it found an audience there who wanted to discover it. I was at college at this point, and I was making more money from a once-a-month club night than from my college grant for the whole term.
At one point I took a leaf out of Shaun Ryder's book & spent £300 on an Armani jacket!
---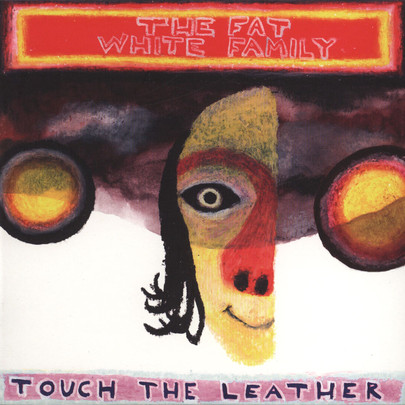 Fat White Family, Touch The Leather (2014)
What can I say about the Fat Whites that hasn't already been written? Jason Rackham (Co-Op) and I went to Paris to sign a deal for the band and their own label; we only managed to sign 5 (of 6) of the band that day as Lias was in hospital after a gig ! Always expect the unexpected.
One of the best things about working at [PIAS] is the range of brilliant stuff you get to work with.  For me, that's been things like East India Youth, Fat White Family, Wild Beasts, Roots Manuva, Sigur Ros, Mogwai… It's been pretty amazing really.
When we set out with East India Youth we knew it was deserving of a Mercury Prize nomination which we achieved – that was a real high-point.
FEWS sent me a mail saying "Work with us" so I did!
Much more to come from these boys in the near future…….

[bs_tabs]
[bs_thead]
[bs_tab class="active" type="tab" href="#bs_tab143506699275811″ title="Deezer"]
[bs_tab class="" type="tab" href="#bs_tab143506700819011″ title="Spotify"]
[bs_tab class="" type="tab" href="#bs_tab143506702951011″ title="Youtube"]
[/bs_thead][bs_tcontents]
[bs_tcontent class="active" id="bs_tab143506699275811″][audio_deezer id="1294751775″][/bs_tcontent]
[bs_tcontent class="" id="bs_tab143506700819011″][audio_spotify username="the_independent_echo" id="5fStNwYb9soYHA5p4gtLX1″][/bs_tcontent]
[bs_tcontent class="" id="bs_tab143506702951011″][audio_youtube start_id="GpQCAAOyi04″ id="PLskdNs0VDomm9_5H7juBns2bC8kU-pI64″][/bs_tcontent]
[/bs_tcontents]
[/bs_tabs]