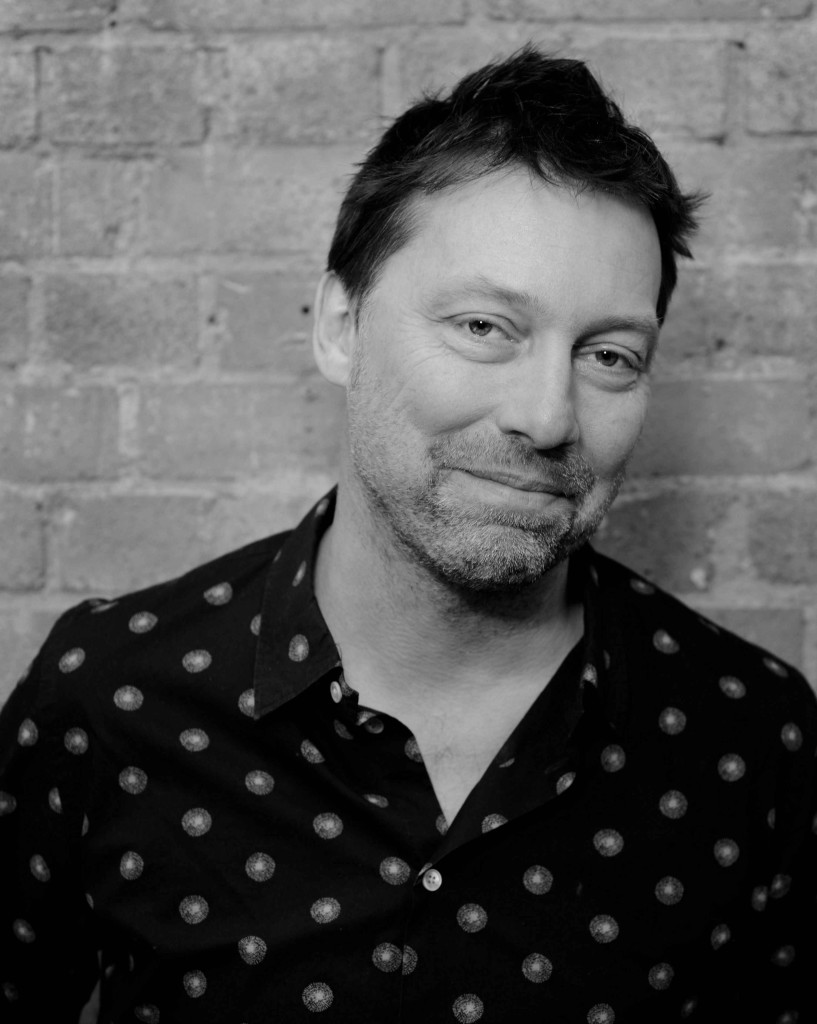 Kenny Gates was 19 years old in 1982 when, alongside Michel Lambot, he started a vinyl import/export business out of his parent's basement in Brussels, Belgium.
That business has gone on to expand across the world, and form relationships with the greatest independent labels on earth, as [PIAS].
Three years ago, it also founded The Independent Echo – the humble publication on which you now feast your eyes.
Kenny (pictured inset) has been waiting patiently ever since for an opportunity to undergo the rigorous trials of My Life's Playlist – our regular feature where leading lights of the independent music world put forward the collection of songs that changed their existence, and tell us exactly why five of them are extra special.
Today is that day.
Listening through Kenny's lifetime playlist below, you can see why he already considered himself something of a "conflicted punk" by the time of [PIAS]'s conception.
There's certainly a dash of nihilism and screw-the-system irreverence in his carefully-chosen tracks  (welcome to the party Joy Division, The Monochrome Set and Rage Against The Machine).
But there's also a wisp of warped romance (Roxy Music, The Cure), a couple of floor-filling party anthems (Bee Gees, Queen) and a fair dash of Gallic charm (Serge Gainsbourg, Jacques Brel)…
---
PINK FLOYD – BREATHE (IN THE AIR) (1973)
I've picked Breathe here, but to me the first three tracks of Dark Side Of The Moon (Speak To Me / Breathe and On The Run) are like a single track.
This represents my first ever 'wow' factor with music. When I was 12 or 13, I went to my brother's flat with my father for lunch. I didn't know anything about Pink Floyd – I didn't know anything about music. I remember On The Run coming on extremely clearly, like it was yesterday.
My brother, who is 15 years older than me, had been explaining to my father in detail what stereo was that afternoon, and then he put on the album. In that song you have a sound, like a plane in World War 2, which goes from the left speaker to the right speaker.
When it played, my jaw dropped. The following week, I went to the record shop for the first time. The beginning of a lifelong addiction.
---
QUEEN, BOHEMIAN RHAPSODY (1975)
To me, Bohemian Rhapsody is the best song ever written, full stop. It is an incredible piece of songwriting; one of the biggest hits of all time, but progressive, different, intricate.
It's very far from the classic structure of a pop song, but it hooks you after 30 seconds and doesn't let go. Some people may be ashamed to say they love Queen; they might consider this a guilty pleasure. It's not for me – it blew my mind when I heard it and it still blows my mind today.
I was loving Queen and Genesis as a teenager, and then punk came along and I was conflicted! I'll still put Bohemian Rhapsody on vinyl, full blast at the end of a party whenever I have the chance.
---
SERGE GAINSBOURG, VARIATIONS SUR MARILOU (1976)
Serge Gainsbourg is my hero. I could have put every song off this album [L'Homme à tête de chou] on this playlist – it translates as The Man With a Cabbage Head.
This song is particularly interesting for me, as it reflects my dichotomy as a human being. There's my English culture, from my English father, and then there's my Belgian perspective, with my French-speaking mother tongue. I fell in love with English and American bands, but also a lot of French music. This is my favourite album of all time, and this song is the best lyric writing I have ever heard.
In essence it is about a girl touching herself, but [Gainsbourg] presents it in such a subtle way, playing with words – it's so smart and so clever, it's really incredible.
The best moments in life are when you can actively unburden yourself of the weight of the things we think and do every day. Every two or three months I will sit on the sofa with a glass of wine and listen to Side A and Side B of this album, taking in its narrative. Serge was always ahead of his time. This is poetry.
My biggest regret was turning down the chance to spend an evening with Serge Gainsbourg.
A British punk band we worked with called the Bollock Brothers were not selling records anywhere in the world except in Belgium. They recorded a cover of Harley David Son Of A Bitch, by Serge Gainsbourg, and they reached out to him when they were in Paris.
The guy from the Bollock Brothers called me and told me they were spending the evening together and asked me to join them, but I decided it was a bit late in the day for me to go. What can I say, I make some stupid decisions! I never had another opportunity. I did once get into a lift with him in the Majestic Hotel in Cannes, but I didn't talk to him – I didn't dare!
Anyway, the Bollock Brothers spoke to him about doing a duet together. He called me about it, so at least I got to talk to him on the phone. This must have been 1986/1987. I remember him saying: "Unfortunately, I won't be able to do this because my voice belongs to Phonogram."
Doesn't that just sum up the major labels!
---
JOY DIVISION, ATMOSPHERE (1980)
Joy Division changed my life. This is my darker side!
I was a Coldwave kid, and The Cure, Joy Division were essential to me. I want this song to be played at my funeral, and I have told my sons that.
Every song on My Life's Playlist here creates emotion in me –  most of them make me cry. I made the mistake of playing this playlist at midnight on December 31 last year, and Shirin [Foroutan] said to me: Why are you playing all this depressing music at 11.50pm – it's supposed to be a joyful night!
I find some depressing music is actually a remedy to me; it helps those thoughts and feelings to be purged from the system. Between 1978 and around 1983, everything was really depressing anyway – politics, the news, the whole world.
Joy Division is one of the reasons I developed such a fascination with the aesthetics and the values of Factory Records. Therefore, it's because of bands like Joy Division that I wanted to be in the music business – to meet people like Tony Wilson and learn to be more like them.
---
RAGE AGAINST THE MACHINE, KILLING IN THE NAME (1991)
It was either this or The Bee Gees! I love [Stayin' Alive] – it is the ultimate party song. But Rage Against The Machine, I could play this song 50 times in a row right now. I get into a trance when I hear it – the rebellion, the anger, it speaks to something in me.
When [Belgian industrial electronic group] Front 242 started breaking in America, we signed a deal with Epic Records in the US and got the major label treatment – the Limos, six-star hotels, everything.
As a result we went on the Lollapalooza tour with the band, and it was the same line-up each night. Front 242 played at around 6pm or 7pm, and just after Rage Against The Machine came on. I saw them three times, from the backstage when they were breaking, and it was amazing. Their performances gave me a lot of inspiration. I loved them.
Maybe 10 years after, in the late '90s, I was travelling to the airport to catch a really early plane – it was around 7am.
Killing In The Name came on one of the best radio stations in Europe, Studio Brussel, and I thought, How lucky are we to have a radio network in this country that will play this at full blast at this time of day? It instantly gave me a load of energy, just like it always does.
---
[audio_spotify username="kenny.gates" id="1LDllzXn6PPAR28UcTvRwm"]