Latin America is becoming a hotbed for digital music.
According to the IFPI, overall revenues from digital music increased by almost a third last year, with crazy increases in territories like Venezuela (+272.8%) and Colombia (+94.9%).
Argentina, however, remains in love with physical music. Although its own digital music revenues were up an impressive 67.7% in 2014, CD and vinyl accounted for more than 70% of all cash generated by music sales and streaming in the year.
The big public people is buying them, because they are all time classics of argentinian rock from the 60s, 70s, 80s and 90s. This has also led people to buy record players in order to keep listening to vinyl.That's why we think it's so promising.
And here's a story you don't hear every day: income from these physical sales grew last year too, up from $29.5m in 2013 to $34.6m in 2014.
In fact, although Argentina is the world's 26th biggest recorded music market, in physical-only terms, it rises to 19 on the global pecking order.
In the middle of all of this growth sits Disqueria Compakta, a popular independent retailer in Buenos Aires on Argentina's east cost.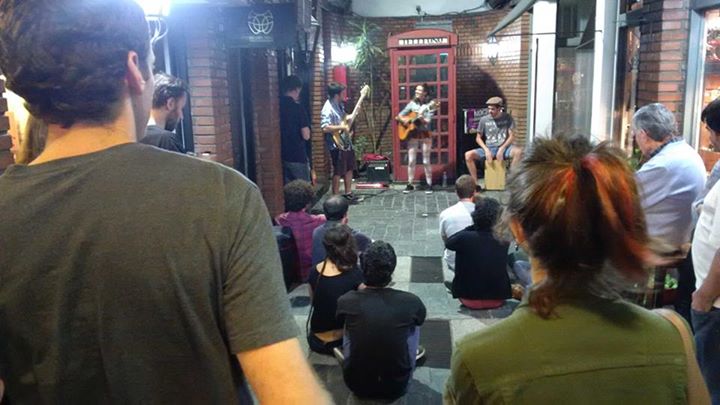 The Independent Echo caught up with the store's sales manager, Marcos Benitez, to ask about how it is finding 2015 – and dealing with the digital habits of its customers…
---
How has business been in the past year, and how is the landscape for independent retail in Argentina?
It certainly wasn't one of the best years in business. However, the vinyl comeback has resulted in a rebound in sales, mostly due to recent reissues of classic albums from national artists in that format.
We think that the main reason why business hasn't been so well is because at the moment it seems like the physical market is in some sort of transition between CD and the vinyl revival.
---
What is special to you about working in independent music retail?
For us, it's a pleasure to be able to work with independent material: it allows us to be always in touch directly with the musicians,  and it creates a particular place in the market for us as well, by giving us the chance of having music in our store  that's not always available in big music stores.
---
What is your opinion on music streaming services such as Spotify?
Spotify (and digital in general) has the virtue of offering people the possibility of listening certain artists or albums that maybe they wouldn't even know about without digital platforms.
When that artist or album really likes to the public, there usually are some people that will get to the store and buy the physical format of the album.
We think that nowadays all formats coexist: digital, CDs, and vinyl, each of them with their strengths and weaknesses.

---
What makes you optimistic for the future and what do you wish would change in the music industry?
Because all of these formats – digital, CDs, vinyl – are now living together in the market, and especially with the comeback of vinyl, there seems to be a new excuse for people to once again approach small record stores.
We also find in our store that there are customers that like to hang out for a while. They speak to each other (and with us) while listening to new records, which creates unique moments.
That makes us optimistic for the future; the sense that there is a place in the market for more "community" places such as our store.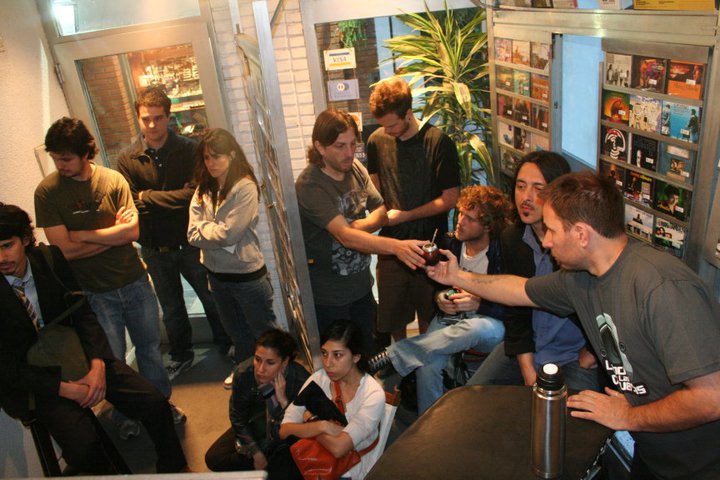 We can rely on bonds we made with customers that usually tend to strengthen as time goes by. Although we try at the same time to expand our clientele, of course.
Regarding what we would like to change in the industry, we think that big labels should be more aware of what people want and ask for.
For example, in Argentina there are lots of international artists whose albums are listened to by the public here, but there are no available local editions of their records. (Or these records appear way after these artists' international launch – most of the time when that artist decides to book a tour in Latin America).
What are three records playing in your store right now you'd recommend we listen to?
We recommend:
Richard Hawley – Hollow Meadows
Albert Hammond Jr – Momentary Masters
Entre Rios – Cuadro