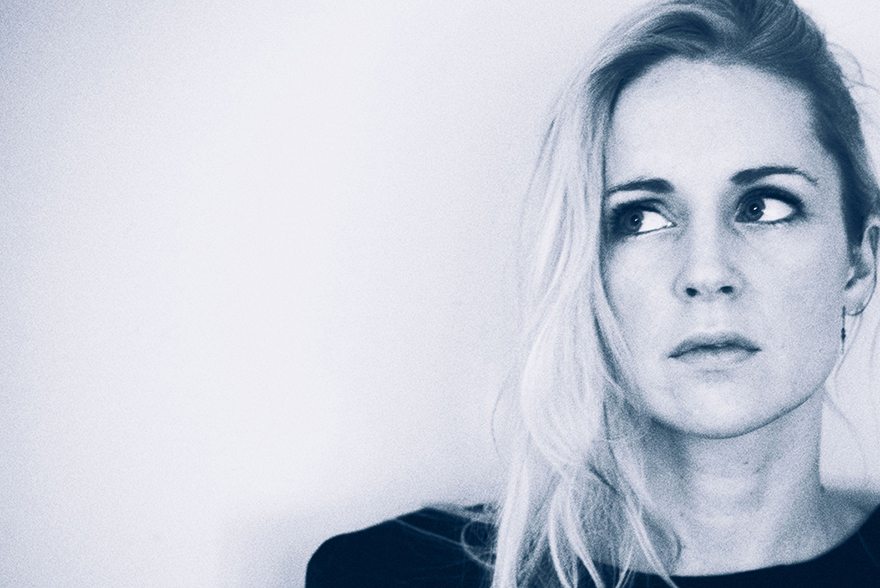 For the past year, [PIAS] has been interviewing legends of the independent music business every month.
From Mute's Daniel Miller to Sire's Seymour Stein, Heavenly's Jeff Barrett to Epitaph's Brett Gurewitz and many more besides, we've shared the wit and wisdom of some of the most inspiring individuals working in this industry.
But you know what? [PIAS] employs a few legends of its own – and none have seen the independent music community grow up in quite the same way as Peter Thompson.
These days, Peter (pictured) heads up [PIAS]'s own label, Play It Again Sam, developing brilliant artists including Agnes Obel (pictured inset), Editors, Enter Shikari, Melanie Di Biasio and Ghostpoet.
But his history covers bastions of UK independent music distribution over the past three decades, from Red Rhino to Revolver, APT, The Cartel, Vital and – of course – [PIAS] itself.
Kenny Gates has been Peter's boss for much of this time, and the pair have shared some hugely significant moments – from the madness that was Oasis's independent rise to the fire that scorched through the [PIAS] warehouse in 2011, taking mountains of independent label stock with it.
Below, Kenny interviews Peter about his life, his career, the difference between the majors and indies, some amazing artists – and what it's like to hang out with the KLF…
---
Do you remember the first time we met?
No! I don't think so! But then again I probably don't remember the last time we met either. It must have been in York?
---
It was. I think I remember seeing you at a table in the Red Rhino warehouse-slash-office and you were doing telesales.
We did everything. That was the indie way.
---
Red Rhino was part of The Cartel. Can you explain what The Cartel was?
It was a group of like-minded operators, mainly from independent record stores that effectively worked with the artists from each area and sold to each other, creating a wholesale or distribution chain. You'd find a band locally, make some records for them and sell it to everybody else in The Cartel.
"I remember an interview with [Kenny] in brussels. We probably drank and ate nice food."
There were stores like Rough Trade in London, Red Rhino in York, Revolver in Bristol, Backs in Norwich, Probe in Liverpool, they all became wholesalers and sold to each other.
---
It feels so dated now we have worldwide Spotify. It's an amazing evolution really.
Yeah. And we sold things at full price!
---
How did you get into the music industry?
The same as most people without any great musical skills: I started at a record shop. I was working at British Rail. It was mid-to-late seventies, punk rock was starting and you'd go to your local shop to hang out. I remember being told I had to learn to drive because there was a job coming up. I got the job [at Red Rhino] but failed my test – although I passed it eventually. I remember on Monday morning I had to go up to Newcastle, Sunderland, Stockton, Middlesborough and Redcar. If you're English, you'll know that's not the best way to start the week! I was in a big red van, selling to record shops.
---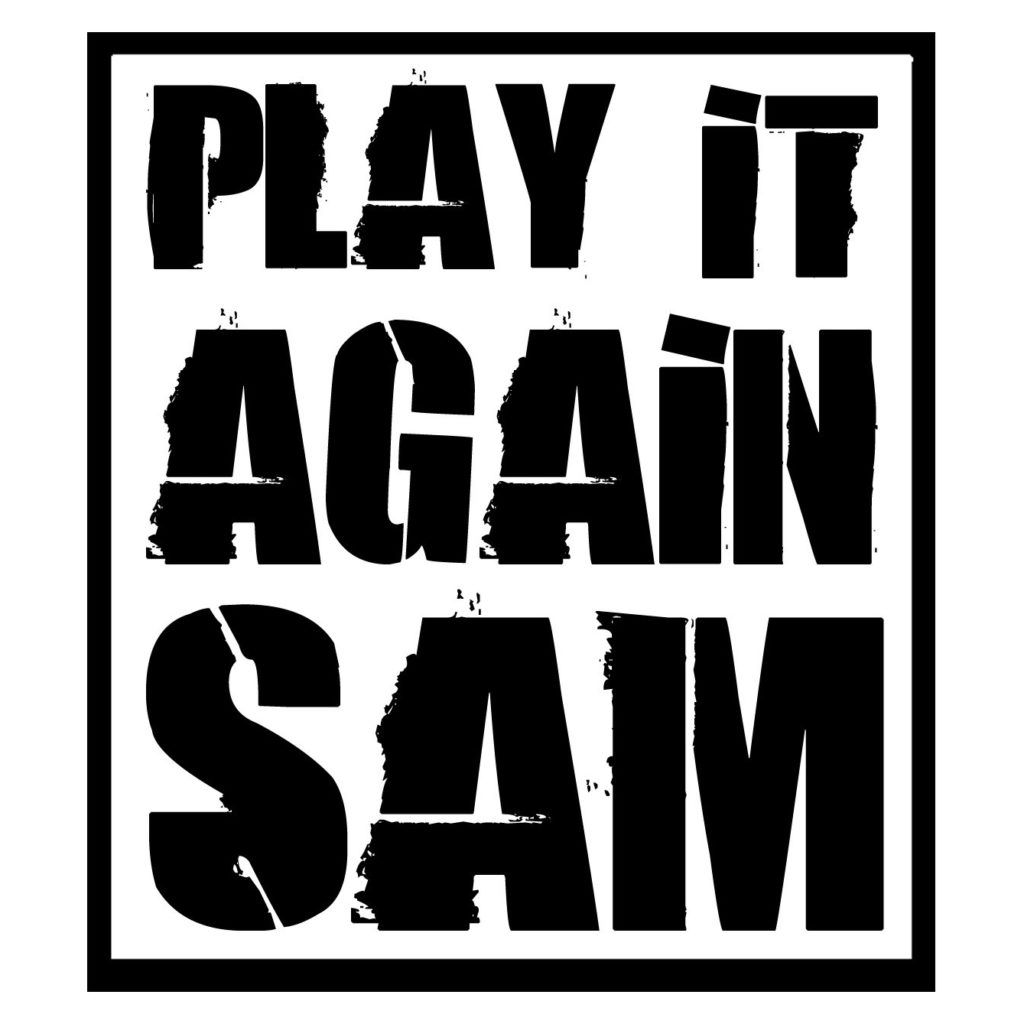 It's an interesting thing to be interviewing you now. Because I don't ever remember interviewing you for the Play It Again Sam job!
I remember a slight interview once in Brussels. I don't know what happened. We probably drank and ate nice food, got to know each other a bit, and at the end of the day I had a more responsible job than I did that morning.
---
After Red Rhino you went on to APT, and then it merged with Revolver. How did that merger happen?
I have no idea, because at that time my first child was being born. I was commuting between York and Bristol every week. Then my mum died. I remember thinking at the time: 'One more thing. One more thing, and I'm done for.' Luckily, it eased off. It was an interesting mix, a bunch of northerners with a bunch of Bristolians.
---
Didn't the whole company migrate form York to Bristol?
A big chunk of it did. You just follow your heart, you follow what's right. I look back on the people that stayed in York and think: 'What did their lives come to?'
I think most people were happy to move out of York and move to a slightly bigger city. Bristol was a pretty cool place to be. The first six weeks [of Revolver APT] were a bit hairy, though… We'd never merged a company before. These days at [PIAS] we can merge companies for fun!
There were frictions, but it's really nice to see a two or three people still around from that time; one of them still works for me now, Sean, who was a big ally at the time. He was really supportive; I've always loved him for that.
---
You moved to London in 1998…
Due to the success of the company, I was spending three days a week in London and a lot of time on the motorway, with – at the time – a second young child coming into the picture. I always remember my son once asked my wife: 'Mummy, will daddy ever live with us?' I think that was the point she said: 'Let's move to London.'
---
Was that before the merger with Rough Trade, with RTM?
No, it was probably just after. That was another merger, another set of politics.
---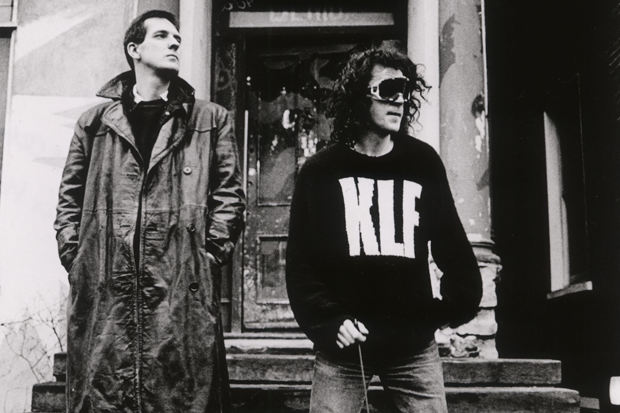 Explain what happened.
Like everything that seems to happen with [PIAS], there's always something bigger around the corner. It's ambition. Like merging APT with Revolver, it needed an injection of something else. It was a logical move to merge with a like-minded company.
RTM was the ashes of Rough Trade and was owned by a bunch of labels. We'd had a relationship with RTM from the beginning when we became their physical distribution for KLF (pictured) – which gave us a relationship with one of the greatest bands of all time.
It was a difficult merger. I never felt RTM particularly wanted it. I think the owners of RTM wanted it, but I don't think the RTM team – who at the time were relatively successful – felt totally comfortable with it.
This is ridiculous: we had two sales teams, 24 reps, which is unbelievable. There were about 200 record stores [in the UK]. That was just the music industry at the time.
---
Was it at all difficult for you as a northerner in London?
If I'm really honest I wish I'd moved to London ten years earlier. It's where you learn, where you're surrounded by peers. I never felt patronised or looked down on for being a northener. A lot of the people working for [PIAS], Vital and RTM weren't from London – London's a migratory point where people move to. The main issue was my own education. It would have accelerated considerably had I been in that environment earlier.
---
Then you became part of Vital, the biggest distribution company in the UK.
Britpop really seemed to put Vital on the map. The whole industry got turned on its head. Independent artists you might expect to sell 5,000 copies were suddenly selling 300,000 copies. It changed everything and we were at the centre of it.
"Britpop turned the whole music industry on its head."
We liked that music, we had the connections. That's when it all exploded. Then from sharing the responsibility of running Vital, in around 1999, I ended up running the whole thing.
---
Do you think it's a talent to discover the Britpop labels you picked up?
Now I run a label, I realise it wasn't really a talent. I didn't find it hard to predict what was going to happen next – you could see trends, and running a distribution company, you could spread the net really wide. You remember the successes, but there are a lot of failures along the way.
In a record company, when you have far fewer eggs in your basket, that's much more of a talent, to pick the right acts.
---
You're talking yourself down. If it was that easy, why didn't everyone else do it? Why isn't Pinnacle, RDS or Spartan still alive? You helped me, a stupid Belgian, put a flag in the UK as [PIAS]. We are still here, thanks to you…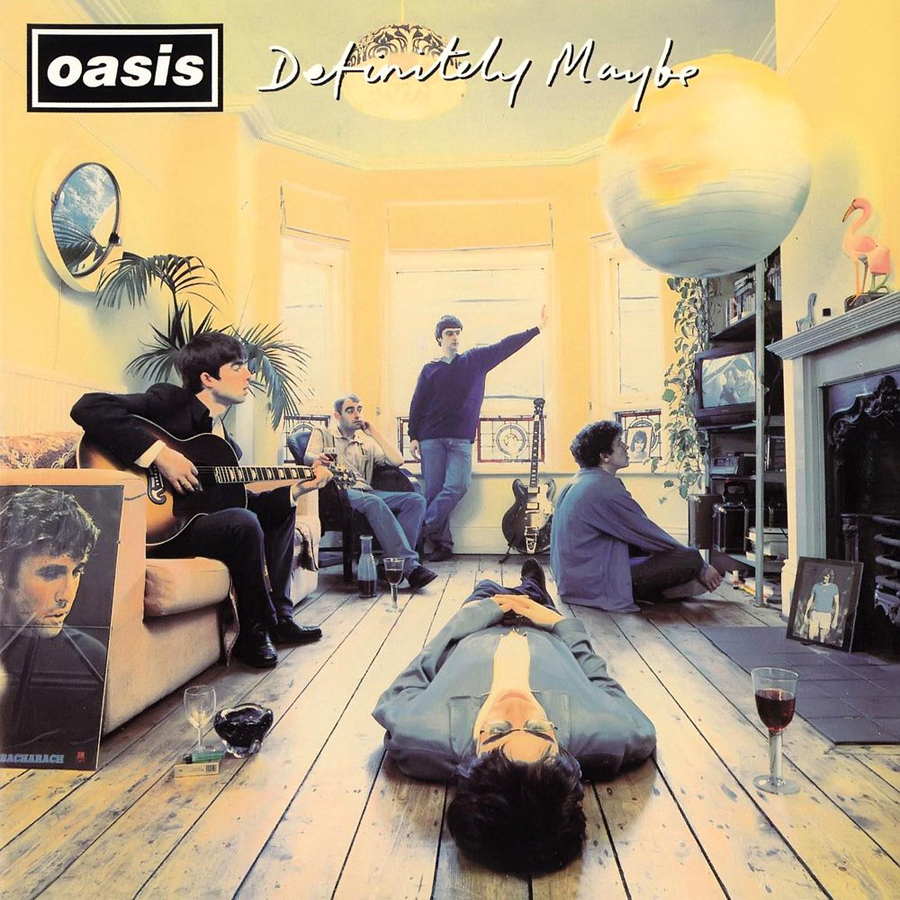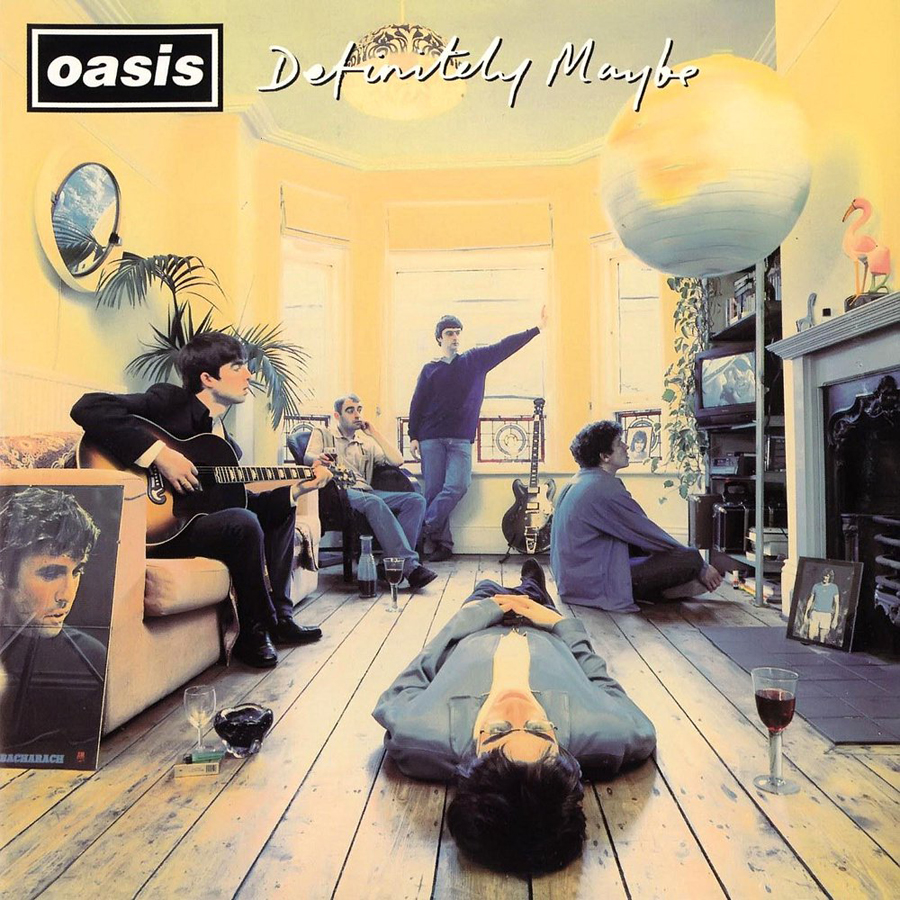 No, it's thanks to us. I'm not putting myself down – I'm spreading the praise. The whole thing is teamwork.
In them days, I was very driven and found the right labels to work with. But I was surrounded by a bunch of very supportive people – yourself being one of the most.
As a company that's been the balance. Someone like me, not being trained in running a business, and I can't remember the amount of money we must have been turning over during the Oasis years. Don't let me manage that!
Red Rhino went bust because it wasn't financially well-managed. Between us [at [PIAS]/Vital] we managed to have fun and be creative, but run a business properly.
---
Was it easier back then than it is now?
Fuck yeah. Of course it was. You had three formats. A bunch of retailers. It's funny, at the time you thought: 'God, what a pain in the arse.' Whether to prioritise HMV or Our Price!
But you felt everyone was pushing in the same direction; the agendas were run by music people; the shops, the labels, the distribution companies – even our competitors – were run by music people. We all had a straightforward goal, and it was a relatively straightforward business.
Nowadays you're in the world of tech companies. That's a concern to me. People who don't necessarily have the same passion for music as we do are setting the agendas for future consumption. It's not all bad as I'm a big advocate of streaming but I do have concerns for the type of music these companies tend to champion. It's too safe and too predictable. I suppose I'm an old romantic at heart and prefer to work with people that care in the same way I do.
---
Let's get back to music. You've experienced a lot of explosions in music.
I had an explosion in a warehouse to deal with once…
---
We'll come back to that! When I look back on all of the bands that your companies have worked with it's impressive. The first one I can think of is Sisters Of Mercy…
Goth central! That was one of the beauties of being up north – we cornered the goth market. Sisters Of Mercy, Skeletal Family, March Violets, Red Lorry Yellow Lorry – there was a very definite Leeds thread to this.
"We cornered the goth market."
Sisters were leaders of the pack and were an amazing band. It was fun, was goth. It kind of didn't take itself too seriously. Even though it looked like it took itself very seriously!
---
Do you remember how many 12-inches you sold of Alice or Temple of Love?
If I had those little boxes of cards in front of me I'd have a better idea. I presume no-one will ever really know how many of them records we sold. Every time we got 1,000 in it would go up the next day, so you must be talking 100,000 – 200,000. Do you have any idea?
---
No but I remember the moment I met you, I looked at the card and you were just above 100,000 on Alice. That number was incredibly high for me!
That was the thing about those days. There wasn't a plan. If people loved music, they bought it and….
---
… it hit a moment?
Yeah. The only thing I remember from those days was John Peel, NME, Sounds and Melody Maker. No-one ever got played on daytime radio. You didn't even have an early evening specialist slot. It was incredible how just John Peel and the music press could help you sell 100,000-plus records.
[video_youtube id="evu3I0ZoERc"]
---
There was also The Wedding Present, Red Guitars, The Strokes…
I did pick up on The Strokes, but Rough Trade had already signed them. I picked up on Arctic Monkeys. We were quite early listening to Arctic Monkeys – maybe even amongst the first. I remember a funny story I got told about Arctic Monkeys by the label A&R team, who went to a gig.
The place was packed, the band were on stage having a great time. Then at the end of the show, the band get everyone on stage dancing, and I think there was everyone except for three people – including you and Saul Galpern stood at the back!
---
Maybe if I'd had gone on stage we would have signed them! What about Oasis. That's part of your blood.
Northern working-class culture music. It was easy for me [to understand it]. I was never into grunge. Everyone likes Nirvana, fair enough, but the offshoots of grunge didn't speak to me in any way. It wasn't melodic enough in any respects. Britpop was a reaction to grunge and suddenly we ended up with Blur and Oasis.
"As a northern lad it was easy to adopt the oasis flag."
As a northern lad it was easy to adopt the Oasis flag. We ended up working together thanks to Creation and a company called 3MV. That's about as an amazing time that you're probably going to have: working with an unknown band who end up releasing one of the biggest-selling records of all time and becoming one of the biggest bands of all time.
---
You realise that Vital/[PIAS] were active in selling the two fastest-selling albums in UK history: Adele's 25 and Oasis's Be Here Now?
That's amazing. It's probably more amazing for the warehouses that had to ship all of those records out. In Oasis's case, we were the warehouse. In Adele's case it's slightly different.
One of the funniest stories we ever had as a warehouse was during the famous Blur vs. Oasis chart battle, when two days into the shipping week, we realised the barcode was wrong [on Roll With It]. We were shipping a ridiculous number, 300,000 or something, and then on Tuesday we realise the barcode doesn't read – when the records have to be in shops on Friday to go on sale on the Monday.
Other than the fire, this is one of our greatest achievements. In 48 hours, between ourselves and Creation, we managed to turn around a repressing of the sleeve and resleeve it – by employing pretty much every unemployed person in the west of England over two nights. We got the record out in time, and no-one knew we had to do it. And still Oasis lost!
[video_youtube id="DrARl0dzd-0″]
---
Were these the glory days for the indie scene?
I would say early 2000s. Britpop was a movement and the independents were at the centre of it. But the majors leapt on its really quickly, infiltrated it, brought out a load of crap, and ultimately Britpop died a swift and sudden death.
But what happened in 2004/2005 – Arctic Monkeys, White Stripes, Badly Drawn Boy and others were all coming through. And I think lessons had been learnt; independent labels were far more developed and knew how to handle an act like Arctic Monkeys.
"Britpop was a movement with the independents at the centRE of it. But the majors leapt on it really quickly."
As a distributor, we'd experienced volume by then – but this time we could do it without the panics, without the hyperbole. We have to be honest: during the Oasis years, Creation was run by Sony [the major had a 49% stake in Alan McGee's business at that point].
No matter how many times you go on record as saying Creation and Oasis were independent, they weren't.
But in the early 2000s, the growth of these labels like XL, Domino and a number of others were proper independents. And it didn't peak and fall. It was real. That was the arrival of a group of mature independents.
---
And you were taking risks: putting up advance money to labels and artists. Didn't we put up the money for the Franz Ferdinand album?
I think we were in discussions with Domino at the time. And we agreed to give them the money they were asking for. Without that money, they might not have signed Franz Ferdinand, but I don't know the minutiae of it – I certainly got that impression from Laurence [Bell] at the time.
Independents have never had money. And I suppose distributors at the time did have some money – even if it was cash flow rather than cash reserves. We were all helping each other out. It was part of the package. We had to take the risks to give the labels the opportunity to build a business.
It didn't always work, as we well know. But I think it worked enough often enough to make it all worthwhile. That's what taking risks is all about.
[video_youtube id="GhCXAiNz9Jo"]
---
So how does it feel to be interviewed by your boss?
It's actually more natural than I thought it would be! I see you more as a friend than a boss anyway. It's not as if you've been in an ivory tower over the past 30 years – we've spent a lot of time together. We've grown up together in that time, really.
---
How was it for you to join and then work for a company that was Belgian, not English? Were there any cultural clashes?
What was interesting was when we took on Martin Mills and Daniel Miller on the Vital board, as well as Kenny Gates and Michel Lambot. It was great: suddenly we had these icons and an interesting Belgian/UK balance. We haven't had culture clashes, we've had our own personal debates – or arguments!
That's what happens in business when you've been working together for 30 years. I suppose we've joked about the Belgian thing. But I'm English, you know. Belgium's meant to be a joke!
---
I agree – I'm English as well! Except when David Platt scored in the last minute of the 1990 World Cup second round. I was so pissed off. You've been owned by Belgians, but also Germans – when we sold to Edel 15 years later. Can you tell me now what you thought when that happened?
I'm easily sold, and you did a good job of selling the concept to me. To many intents and purposes it made sense. We were ambitious, and for that we needed investment. The line we had at the time was that there would be a good degree of control kept by the original [PIAS] owners. It felt like another chapter.
Everything in life is another chapter. I may have worked for the same company for the last 30 years, but it's never felt like the same company. Whether it's moving town, changing roles, having slightly different structures, it's been an exciting journey.
---
So let's talk about a radical change in your job: when you went from being the head of the biggest independent distribution company in the country to become the head of a label – of Play It Again Sam.
That definitely is the most radical change, but again, possibly one I did a bit too late. We started to evolve down that road a little bit when [PIAS] started doing marketing and promo in addition to sales and distribution.
"We were the first services division at integral, regardless of what anyone says these days."
We were the first label services division, regardless of what anyone says these days, Integral – as we were called at that time – was the first. We were incredibly successful straight away, possibly too successful. Our first three albums did 400,000, 300,000 and 100,000.
---
Jose Gonzales, Pigeon Detectives and…
The Gossip. So that was quite an interesting change of direction. We'd talked about it for a long time. We knew there were a lot of great A&R people out there with no infrastructure. With Peacefrog and Jose Gonzalez, that was exactly the case.
Then you think: let's do a new act. And you realise how hard it is. It's a completely different chemistry, and it's a longer-term way of working.
Service deals are short-term. You've got a fanbase, you've got an immediate audience, you invest in the audience and you make the most of the record. And it has to make money because the margins are tight.
[video_youtube id="yn043ArR98M"]
With a record company, investing in the artist involves a lot more vision, strategy and long-term investment, especially now. I started to see that towards the end of [my time] with Integral; that the only way to do [a new artist] properly was as a record company. Which is was really interesting because the whole idea of Integral was: 'You don't need a record company! We can do it for you!'
I remembered why record companies exist. Running a record company is exhausting, but it's the best part of life: big highs, low lows.
---
What made you accept the challenge to go back to a record company?
I followed my gut. I was beautifully naïve. During the Integral years I wanted to be deeper into campaigns and deeper into the artist's psyche. I'm blessed at [PIAS] with a good support structure.
Play It Again Sam is like no other independent label. Most labels have had a figurehead from day one who's been there from day one. Whereas the figurehead for Play It Again Sam is you, but [PIAS] is a bigger machine.
So the label has had a constant stream of different people running it – it's almost like a major label in that respect!
---
Has it been harder than you thought?
The hard thing is always the emotion. We do these things because we love the artist. And when you love the artists it's difficult to be hard on the artists. And whether you like it or not, you have to be tough sometimes. That can be like being tough on your friends.
"You have to run a business, but you want to be friends with your artists. It's tricky."
Balancing the business and the emotional connection you have with the artists, I still find difficult. I expect every single person who runs an independent record label feels the same way. We have to run a business, but we all want to be friends with our artists. It's tricky and emotionally draining.
---
What's been the biggest thing you've learnt running a label?
The one thing I never did in distribution was get involved with the touring of artists. And in all of my time in music, I'd never really done A&R; I'd never looked at music in the way an A&R person would do. Having that responsibility for the core creative process, and the artist wanting your opinion. Not just, 'Do you like it? Yeah? Let's have a beer,' but proper constructive opinions. That's been the major leap.
Being that close to the artist, actually wanting to know what you think. And occasionally you don't, or you feel differently to the artist. That's been a very interesting journey. It's one I'll probably never master.
---
So you believe that artists need A&R people?
Some do, some don't. Artists actually like having a good A&R person. They're lonely. Managers have now taken up a lot of that role, and artists have become more self-sufficient as a result. It's like anything though, if you're too close to something you need a second opinion.
Having one or two people to bounce ideas off is important to everybody. If you can accept criticism and input as an artist, you'll make a better record.
---
There are good managers and not-so-good managers. Does that influence your decision to sign an act or not?
Not as much as it should. I don't think it's any coincidence that the most successful bands probably have our best managers. It's tough being a manager now because there's a lot to do: you are A&R'ing, you are driving some of the marketing, you're driving a lot of the campaign. You've got to be really good and diplomatic. We work closely with our managers.
"Good managers learn that they have to work with the label as a team."
Prior to the time I ran a label, I think there was a lot more conflict between what a manager demanded from a label and what a label expected. Good managers learn that they have to work with the label as a team. And when that happens and it works it's a very pleasurable experience. When the manager's not good enough, it makes our job harder and you do struggle. A good manager makes a good campaign work. A good manager working with a good label makes a campaign special.
---
Out of 12 acts nominated for the Mercury Prize – the most prestigious award in the UK for artists – two of them were Play It Again Sam acts. You must be proud about that.
Of course I am! But we think all our acts should be Mercury nominated. Those two in particular felt really good.
Ghostpoet, because we've worked with him from an early stage, actually had quite a difficult second album situation. And the way we came through a tough period together to create a campaign and a record that's now Mercury-nominated is a fantastic feeling. It could have gone badly wrong after the last album but everybody dug in, everybody believed and I think the karma has come good.
[video_youtube id="tdtUttJSFYY"]
As for Roisin [Murphy], I remember having the conversation with you first time I heard it: 'There's no singles, but it's a great album.' I'm so pleased that comment has come to fruition. It's a brilliant record. We need great records and great artists. That's one of the beauties of working in this business. She's a star and a personality. But she's also phenomenally talented.
---
How did you sign Ghostpoet?
I can't put that one on tape! It's an amazing story that we actually managed to sign him. During our [PIAS] Christmas party we had a tequila drinking competition at 4pm. I was challenging staff: you drink one, I'll drink two. I like tequila!
At the same time, that night I had to go to a Ghostpoet show at the 100 Club. I'd never seen him live before.
"Obaro [Ghostpoet] saw the funny side, and the fun he could have if he signed with us."
To say I was out of order is probably an understatement. Without going into too much detail, I can't believe they felt we were the right label for them after that.
There was a lot of drink involved! But that's the personality thing. It's great Obaro saw the funny side, and the fun he could have if he signed to us. And he'd seen me sober prior to that!
---
30 years of evolving in the independent music ecosystem. Do you think for an artist being on an independent label is more or less relevant than it was decades ago?
If you're a genuine artist who's not obsessed with having hit moments, I now don't think the majors have the patience to develop you. They develop hits and I have to admit I think they're very good at developing hits – probably better than the indies.
If a major has a hit, they maybe then develop an artist off the back of it – indies generally sign artists for the long term regardless of their 'hit rate'.
---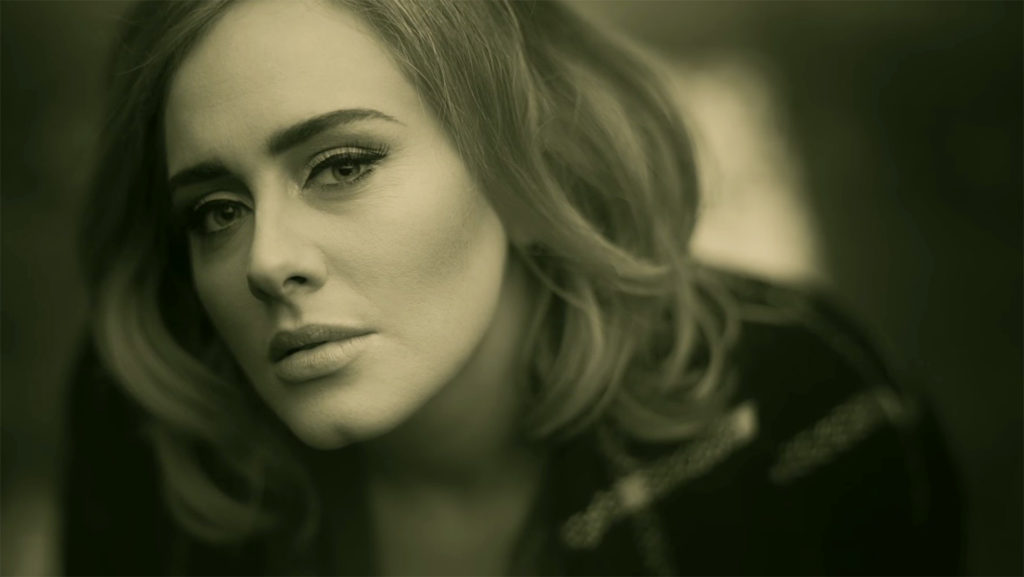 What about Adele?
I think you have to take Adele out of every equation to be honest. She could have been on an indie or a major and I think it would have happened.
What I see now is two businesses: hits and artist development. The nature of creating hits seems to revolve around metrics and market research, and making something happen quickly. With the independents, we have patience, belief, integrity. We understand that what's more important to us is a strong body of work, rather than one or two hits. Unfortunately, one or two hits seems to be what sells a lot of records nowadays.
"An artist should be at their creative peak on their fourth or fifth album."
The market's getting difficult on that score. Hits sell records. We need to get to a third album, when you're respected as an artist and have a career. The majors aren't interested in that anymore. And I hope the independents stay interested in that. Whether through albums or just the longevity of how we work with an artist.
I've always found the UK quite a quirky marketplace; a lot of bands have their most successful record with their first album and then go backwards. I think we need to address that. Artists get better. Okay, you might have some moments of inspiration on a debut record and we all know second albums are difficult for everybody. But then as you get to your third or fourth or fifth album, that's when you should be at your creative peak. And a lot of artists aren't being allowed to get to that stage.
---
So is it fair that labels now expect to take some of an artist's live revenue?
It's not fair, it's critical. It's part of your broader strategy now. You don't do a TV show to sell albums, you do it to help develop your artist's positioning; to help create a brand. It means people engage with the artist, become aware of them and maybe stream some of their music.
They may then go out and buy a ticket to a show. Chances are they'll do both of them things before buying an album. So we're in all in this together. It's crucial that we as labels understand the needs of an artist live, and that artists and managers understand that we want to help develop you as a brand in a world where, potentially, your music may be free.
We're heading towards a world where quite possibly the value of music could be free or at least part of a streaming subscription package. And, as much as I love them, there's every possibility the album may become redundant as well.
"It's crucial that we as labels understand the needs of an artist live."
I do wonder how much the new generation need an album so we have to get better in the way we present our artists. Maybe if we had a world where the album was optional we could start looking more deeply and creatively at how our artists are presented to the world.
Labels, managers, artists and even publishers and agents need to constantly be reevaluating how they should work together in the future in the united goal of creating careers.
The journey through an artist's career is changing and whilst it's still important to develop a body of work it may be that the album doesn't necessarily have to be at the epicentre any more.
---
What does Play It Again Sam mean to you?
It should mean a collection of great artists under one banner. That's my dream. I never know if Play It Again Sam will be cool or trendy – a reference point in itself. I don't think the world works like that anymore. The label identities are few and far between now.
What I want to create is a home where artists feel comfortable and confident that their careers are being looked after, and have a love for their label. That would mean a lot more to me – that artists wanted to be on Play It Again Sam and enjoyed being on Play It Again Sam – rather than being cool or trendy.
---
Do you view yourself as a romantic?
Yes, of course. The background we've come from is incredibly romantic. You look at our mentors; they all followed their heart. Whether it was Daniel Miller or Bill Drummond or Alan Horn or Tony Wilson, they were all romantics. They weren't building businesses or careers. They were releasing music they loved into the world.
---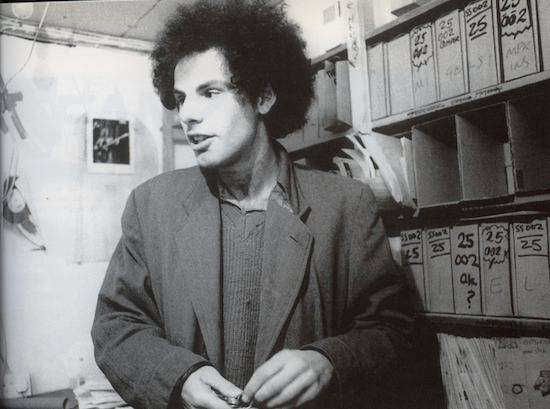 Who inspired you? Which characters have had a crucial impact on your working life; who do you respect the most?
I respect them all. Anyone who runs an independent record label and makes a success of it has to have something incredibly special about them. The odds are stacked against you. You're under-capitalised, you're not always appealing to the latest trends. You're trying to create something different.
Look at the names that always crop up, for good reason: Geoff Travis (pictured) is clearly the forefather of everything, from starting Rough Trade distribution to starting one of the greatest labels ever. Rough Trade is incredibly special, and it's never had a sound. In the early days you'd see Stiff Little Fingers, The Raincoats, Cabaret Voltaire – indie to electronic to punk. And it's been carried through to today.
"Geoff Travis is clearly the forefather of everything."
Geoff is a quiet operator, but he's created a legacy we'd all aspire to. From setting up distribution and a special label to fucking up and going with majors and coming back stronger than ever. Everything he's done has been about the bands and the music. If I named one person, it would probably be Geoff Travis.
But I respect lots of other people, like Alan Horn, who's completely barking. Postcard made no sense. It was short-lived, but it was beautiful. It was about the art. Bill Drummond too. We miss these people. It's hard to run a record label and have that degree of personality; that youthful naivety and passion you had when you were 25 years old.
---
You said you think you're good at running Play It Again Sam. Why?
You tell me off when I say I'm not very good at things! We had a plan where we'd want to be three years down the line, the kind of artists we'd like to work with an the kind of environment we'd like to create. I wanted happy artists, happy staff, an environment people enjoyed and a gang mentality amongst both our artists and label team. I think we've achieved that, people who fight for the cause.
---
When do you get frustrated?
When little things go wrong. It's always the case, isn't it? Big things you deal with. But it's the stupid little things you can avoid that drive you mad. It goes back to the fire [at the warehouse]. I never had the remotest thought that was a problem we couldn't overcome. When it's such a big thing, you all pull together.
It's no-one's fault, shit's happened, and you have to deal with it. The independent sector really pulled together – even our competitors were saying, 'What can we do to help?'
I was in America when the fire hit – at the Grand Canyon. I'd said: I'll check emails but if you really, really need me, text me. I was on the north of the Grand Canyon, woke up one morning, turned my phone on with half a bar, and about 40 texts landed. I read the first one, it was Richard Sefton. 'Call me, urgent.' I never had a signal in that spot before or after, but I did then. That could be karma.
---
Were there moments in your career where you felt particularly insecure?
I'm permanently insecure! I'm a strange mix of insecurity and arrogance. But I'm driven. I feel incredibly lucky to be where I am today, and be involved in everything I have been over the past 30 years. I couldn't ever imagine doing anything else, and I probably couldn't do anything else.
"I'm a strange mix of insecurity and arrogance."
Regardless of how insecure you feel, you still really enjoy going to work and always feel there's something to achieve every day you go into the office. We've all got insecurities, especially in the independent sector because none of us were trained!
---
What have been the highs and lows of your career?
If I'm really honest, I don't believe the high I'll always remember has happened yet. I've only been running a label for four years. And that's when you feel the real pride. Distribution is very important, but you're not at the core of making the decisions.
When the [career high] happens, I'll have been at the centre of it – of an incredibly successful global campaign. I haven't achieved that yet, but I will.
The broader high of my career is: fuck, I'm still here! The council estate kid from York who gave up his safe British Rail job to work in a record shop is still here and still enjoying it 30 years later – and still as ambitious as ever.
Then there's the logistical things, like Oasis and Blur, and the fire. Which was an incredible experience, really.
---
What are you looking forward to in 2016?
We've got an incredible year next year – an interesting balance between some new exciting talent, with bands like Spookyland, Fews and Elliot Moss. Acts like Lucius, Agnes Obel and Melanie Di Biasio who are pure talent [are coming back]. And we know now with Agnes that she's beautifully poised to take over the world.
[video_youtube id="vjncyiuwwXQ"]
I see no reason why the next Agnes Obel album can't be the global campaign I've been looking for. Artists like Lucius and Melanie coming into their second albums are so well set up and respected – it's going to happen for them both.
---
What emotions does music bring into your life? Enter Shikari, for instance – what does it do to you?
It makes you feel young!
If there's one problem with working in the music industry, it's that you always have to keep a balanced head. When you're young and don't have an agenda, it can instill moments of real excitement. Whereas now the responsibility is quite high. I've heard the new Lucius album and it's an incredible record, but my mind immediately starts thinking, 'What do I do with it?'
When you see a band translate a record live, and it all comes together, that's when the tears well up. It's an incredible feeling when you're watching one of your bands – any band really – and you can't control your emotions.
Once upon a time I might have been down at the front moshing, now I'm more likely to be at the back crying!
---
Has your wife had an influence on your professional life?
She has been, no offense to the person asking me the question, the biggest influence.
She's amazing. She's amazing to have put up with me for 30 years. She's amazing that she engages with what we do, encourages me, gets on with the artists. She's dealt with us moving three times, she's dealt with bringing our children up when I was never at home.
She's been an integral part of everything I've ever done, and still is. Now the kids are older, Jane's out every night with me. We have a lot of stress in this industry, and what I've never ever had to deal with is any pressure from my wife.
She's my best friend and I couldn't have done it without her. It's as simple as that.
---
Do you have a particular anecdote from your career you'd like to share with us?
This is a two-part anecdote. Firstly I was taken to Scotland by the KLF. We met at Liverpool airport, got flown to an island by bus, boat, whatever. Bill and Jimmy were there dressed up in some uniform, looking like passport officers and they stamped my passport. I never thought anything of it.
I had a great weekend, experienced the White Room and the burning of a wicker man. I took ecstasy for the first time, we stood on stage at a Pee Wee Herman show with ice creams in our hand. And then we went home.
About two months later, I had to go to America. When I'm queuing at the check-in desk, they see a KLF stamp in the back of the passport. They went: 'What's this?' And I said: 'It's just a stamp from some band I was with a few weeks ago.' I think it stands for Kopyright Liberation Front.'
It set a few alarm bells off. I was taken to a room and grilled quite heavily about it.
I was let go, but if it happened today it might be a slightly different story!