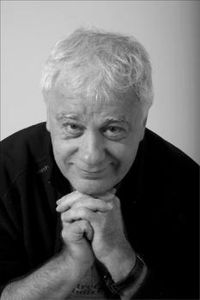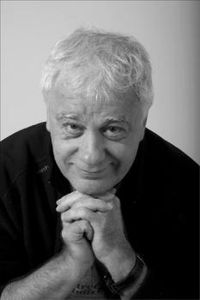 From Bo Diddley to Bjork, Beck to The Beastie Boys, France's Transmusicales Festival has been introducing its homeland to amazing talents since 1979.
Co-founder Jean Louis Brossard remains the beating heart of the annual event's hugely influential line-up, widely recognised for a crucial role in helping 'break' artists in France such as Nirvana, Daft Punk, The Fugees, Stromae and London Grammar.
When The Independent Echo asked Brossard to compile his life's playlist for us – following the usual pattern of 15 tracks – he accepted, and we were over the moon.
"Music moves me,shakes me, grabs me," he told us. "Whether it speaks to my heart, my feet or elsewhere, I'm happy. That's all i need, really."
Unfortunately for Jean Louis, the task of "narrowing my adventure to 15 tracks" was, he says, "maddening".
We're happy to have been of service.
A well and truly maddened Mr. Brossard not only handpicked the fantastic playlist below for your listening pleasure, but took the time to tell us what five of its extra special tracks mean to him and his life…
SMALL FACES: Almost Grown (1966)
The biggest memory from my childhood is musical: my father's daily practice of bassoon as a teacher.
Then at 14 years old, I experienced my first visit to a "real", dedicated records shop (one that didn't also sell vacuum cleaners and hairdryers). I was overwhelmed.
Brainwashed by the choice, I ended up buying an easy-to-find-anywhere hit: the Equals' single I Get So Excited.
I came back the next day with a clear mind – I wanted Small Faces' French EP, All or Nothing, with the very instrumental Almost Grown on its B-side.
Because of Ian McLagan's organ sound , I grew to love UK keyboard players like Brian Auger and Georgie Fame – then US jazz organists Jimmy Smith and Groove Holmes.
I liked Steve Marriot's powerful and soulful voice and style. Small Faces felt natural – no stripy Troggs costume or Beatles uniform.
To me, Small Faces are untouchable.
---
KING CRIMSON  – 21st century schizoid man  (1969)
The sixties in France didn't provide much of the stuff dreams are made of for a single teen in a provincial town.
Traditional accordion and the never-ending Yéyé era and variétés idols weren't my cup of "thé".
From age 5 to 15, i was taught violin by a stern lady straight outta Psycho. Fortunately, a transistor radio buried under my pillow way past parental curfew saved my soul.
In around 1967, The Pop Club aired UK and US novelty from 10pm to 1am. Its highlight, Pop Track Of The Week, was replayed each hour.
21st Century Schizoid Man was apocalyptic – its spooky distorted voice and dissonant Mellotrons kept me awake till the last replay.
I later discovered the Barry Godber art on the cover and I was speechless. It mirrored the music so well.
Fed by alien sounds everyday – Stooges, Roxy Music, Last Poets and so on – I slipped into a parallel dimension. Soon I was ordering UK import records which took weeks to arrive at the classical music shop, and I grew my hair…
---
THE SLITS  – I heard it through the Grapevine (1979)
For university, I moved to Rennes – where hardly a dozen rock concerts happened yearly. I organized local gigs within the student association, DJ'd on radio "Libre"and hung out in record shops which enabled close encounters of the musical kind.
Discovering London in '76, I spent a whole day in the Rock On store in Camden, harvesting Stiff and Chiswick label issues by The Damned, Count Bishop, Roogalators, and, of course, The Sex Pistols on EMI.
Thanks to the punk era, French music scenes suddenly evolved and at last local bands emerged with a new energy we could connect with.
We issued the first single of  French band Marquis de Sade in 1978 – RIP my medical studies! Next, Transmusicales was born.
At the time,  I bought The Slits single with the I Heard It Through The Grapevine Cover – still a favourite today.
Ari Up's voice – yodel, half-shouted lyrics – and the band's overall brazen attitude was all very uplifting.
It's a great record. Dennis Bovell 's production is dynamite.
---
Moondog – Bird's lament (1969)
I didn't know who Moondog was when I bought this record in England in 1980.
I kept seeing the record's picture alongside Taj Mahal or Bob Dylan on the CBS black and white inner-sleeve advert: "Here is how records give you more of what you want and remember… etc"
This viking profile picture had a strangeness that made me wonder…
Moondog. Native American percussion, baritone voice, hypnotic melodies… it had a deep effect on me.
Moondog and Bird Lament reconciled me with orchestral music (after my laborious decade learning the violin).
I played this record often and friends would ask if he was still alive. It was kind of mysterious.
After a  thrilling investigation we found him in Germany and had him perform in Rennes in Dec 1988 with the town symphonic orchestra at Transmusicales.
A true musical genius and a great human being. I loved this man.
---
ALAIN PETERS – Caloubadia (1981)
In 2000 on the Island of Reunion at traditional singer Daniel Waro's concert,  I was given a posthumous record of another Reunion native, Alain Peters.
I was spellbound from the first notes: spontaneous creole poetry, takamba African guitar, the sound of plastic bags (!)… I m always drawn back to Caloubadia.
Amongst other elements, it also displays a folk side evoking unique songwriters like Nick Drake.
Peters's short and intense trajectory was influential in rehabilitating Maloya – the sugarcane field blues which was prohibited by french authorities till 1981.
This record is buried treasure.
---
[bs_tabs]
[bs_thead]
[bs_tab class="active" type="tab" href="#bs_tab143506699275811″ title="Deezer"]
[bs_tab class="" type="tab" href="#bs_tab143506700819011″ title="Spotify"]
[bs_tab class="" type="tab" href="#bs_tab143506702951011″ title="Youtube"]
[/bs_thead][bs_tcontents]
[bs_tcontent class="active" id="bs_tab143506699275811″][audio_deezer id="1451571595″][/bs_tcontent]
[bs_tcontent class="" id="bs_tab143506700819011″][audio_spotify username="the_independent_echo" id="21ABv6gq9FkcZWSPDxfkIL"][/bs_tcontent]
[bs_tcontent class="" id="bs_tab143506702951011″][audio_youtube start_id="OvXROes0ar8″ id="PLskdNs0VDomlLT1eL_FZglrYsK8O8MtvJ"][/bs_tcontent]
[/bs_tcontents]
[/bs_tabs]