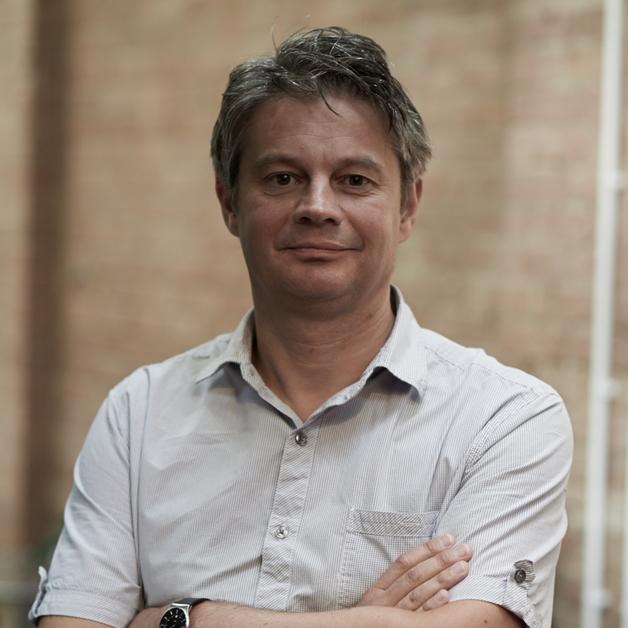 The following blog comes from Richard Sefton (pictured), director of UK sales & distribution at [PIAS].
---
I started buying records in 1978.
For close on 40 years I have been a frequent visitor and shopper in record shops. In 2016 we are faced with a huge threat to the physical market, and one which retailers, distributors, sales teams and record labels should take very seriously.
You may be surprised that this threat does not come from the rise of streaming and the global power of the likes of Apple, Spotify or Amazon. The threat is more economical and at the very heart of the physical business.
It is all about the supply chain – and how pure economics are making this a model which does not work.
---
If we glance back through history to 1978 and beyond, the physical market has certainly evolved, but it has always centred on record labels using distributors to deliver vinyl, CDs, cassettes and merchandise to shops around the UK and further afield.
At times the record labels have owned the distribution channels, or shared ownership with other labels. Either way, there have been plentiful options for record labels.
When it was a competitive market, this meant for negotiation and competitive deals.
"As recently as three years ago we had four serious distribution options in the UK. Today, those options are dwindling fast."
When I worked in an independent record shop in the late '80s each of the members of staff had a distributor they were responsible for ordering from. It's very hard to imagine that happening now: there simply aren't enough distributors left.
As time progressed the record labels were happy to leave distribution and logistics to experts, but even as record labels departed the ownership of this part of the business there were still plenty of third-party options. I should know, as at [PIAS] we have been through many partners in the last 15 years.
As recently as three years ago we had four serious distribution options in the UK, and possibly more. Today those options are dwindling fast.
---
What have been the reasons for this challenging environment? The most obvious issue would be the decline in the physical market, which peaked in the early noughties. As downloading took more of a hold, so sales of CDs began to fall.
Interestingly, sales of LPs had already reached a nadir, and it was only the independents (labels and stores) who kept some faith with this format. Therefore pressure was building on the physical distributors to make the economics work as the units shipped began dropping year-on-year. But what about the resurgence of vinyl? Surely that has helped?
"In the space of ten years the business model has changed from sending bulk CD shipments to sending smaller shipments of vinyl – to fewer customers."
Not necessarily. Record Store Day is generally regarded as the moment which started the vinyl recovery. The first RSD was in 2007 and each subsequent year has seen the event grow, and alongside it the interest in vinyl has increased dramatically.
In recent years more stores have opened, many focussing solely on vinyl sales. This is good for business as vinyl is a format with premium value. However, the cost of warehousing and shipping vinyl far outweighs CD – space, packaging costs etc etc. More challenges for the distributors.
In the space of ten years the business model had changed dramatically – from sending bulk shipments of CDs to fewer customers to sending smaller shipments of vinyl (and CD) to more customers.
The cost of picking an order for a few units of vinyl is just as expensive (if not more) as filling a pallet full of CD's to send to a large retailer.
---
The irony of all this is not lost on me. I love record shops. I love the diversity, the choice, the expertise; it is a fantastic thing that we are opening new accounts all the time.
There is great demand for vinyl. More independent shops = more choice for customers, and definitely a more interesting and eclectic market.
I should add that in the very recent years HMV and Amazon (and in 2016 Sainsbury's) have all added to booming UK vinyl sales. Yet there are precious few distributors to fulfil the demands of retailers and customers alike.
"There are precious few distributors. As a consequence, the cost of distribution is much higher, which means for some the sums simply don't add up any more."
As a consequence the costs of distribution are much higher, which means that for some the sums simply don't add up any more.
Of course the rise in streaming has brought an influx of income to labels, but we cannot ignore the fact that 50% of customers still want to own a physical format. Customers are also interested in replacing CD with vinyl, and labels are issuing releases on vinyl for the first time (remember that nadir?!).
Physical catalogue sales are as important as new releases and the means of delivery to retail are as important now as they were in years gone by.
---
Customers deserve choice, and the independent sector delivers this, but enabling customers to choose a physical option could be endangered unless the problems of fulfilment are understood, confronted and resolved with cooperation from artists, labels, distributors and retailers.
Failing to do this would mean letting millions of customers down.
A further danger is that with a lack of choice, a monopoly in distribution develops. This would be very dangerous and potentially damaging to the independent sector.
"Usually with a monopoly, niche releases and specialties are squeezed out. The choice is eroded."
Usually a monopoly will look to service the mainstream mass market in a cost-efficient manner. Niche releases and specialties are squeezed out and once again the choice is eroded.
Under this scenario, independent labels could struggle to bring their releases to market, and in turn independent shops will not have the releases to sell. Furthermore, there is a danger that while the industry is fixated on streaming that this monopoly develops without anyone noticing or questioning it.
---
So where do we go from here and what are the answers if we are to secure a positive future for the physical business and retail market?
I would encourage a more frank and transparent communication between all the interested parties. Ultimately I would argue that we all want the same thing: to sell as many LPs and CDs as possible.
In order to do so there has to be the market for customers to buy from. Therefore an environment and business model has to exist where record labels, distributors and stores can all make a reasonable living.
"IT seems odd for us to wish half the music market away, along with the substantial income it delivers."
The good news is that from the various conversations I have had there is a commitment and ambition to survive, evolve and ultimately prosper in the future.
The physical market (despite reports to the contrary) is holding up, especially in the independent sector.
What we are actually seeing is a market where physical and digital sales coexist quite nicely. Consumers seem comfortable making a choice of when to stream and when to buy physical. That has made for quite a robust market in recent years.
It seems odd why we would wish half of that market away, along with the substantial income it delivers.
Instead we should be working harder to secure a more positive future for all formats.
---
Pictured: The GPO Jam 3-speed vinyl turntable