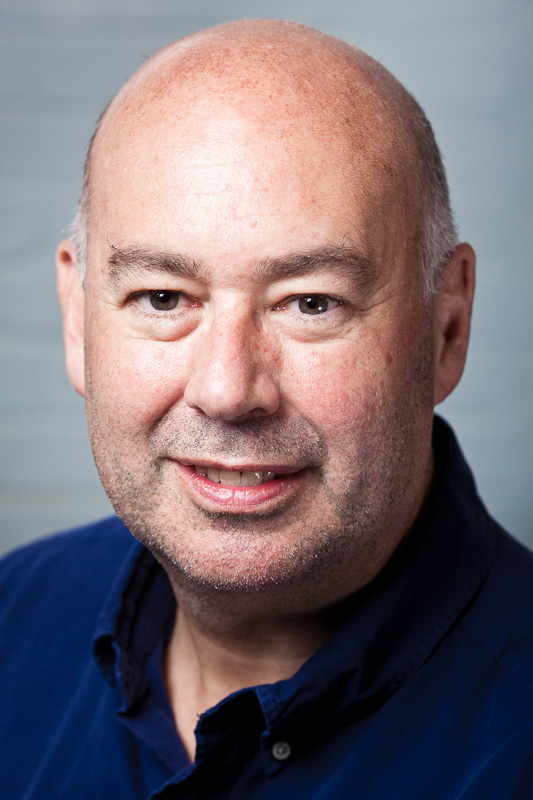 Martin Goldschmidt was busying fighting Margaret Thatcher when he accidentally fell into the music business.
The Cooking Vinyl boss was organising anti-nuclear concerts around the UK in the early '80s when one particularly ferocious anarcho-punk act, The Poison Girls, asked him to manage them.
"I looked every bit like a political activist," he tells The Independent Echo.
"They bought me my first suit because they thought I needed to look more like a manager – this from an anarchist punk band!"
"I was a political activist. I never really thought about having a career."
Today, Goldschmidt stands as one of the figureheads of the global independent label community, having built up Cooking Vinyl to legendary status over the past 29 years.
The British indie is having a rather enjoyable 2015, too, banking a No.1 album both in the UK (The Prodigy, The Day Is My Enemy) and Australia (Parkway Drive's IRE – CV's first ever chart-topper in Oz).
Below, [PIAS]'s Kenny Gates asked Martin about the genesis of CV, the growth of the company and his thoughts on key industry issues…
---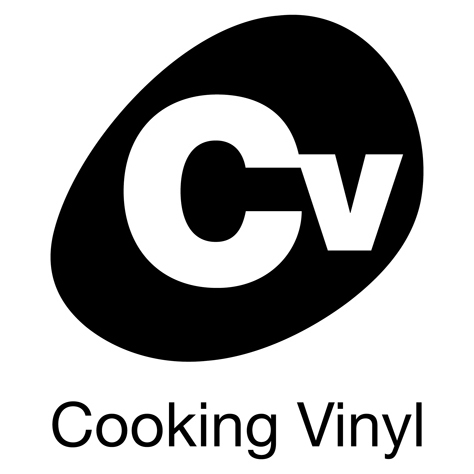 Where did your career as a label boss all start?
Cooking Vinyl started in 1986, but I started my own label Forward Sounds International in 1980. I kind of fell into it! The first thing Forward Sounds put out was a benefit album for the anti-nuclear movement.
In 1982 I was unofficially/unpaid managing a band – Akimbo – and no-one would put their music out so I put it out myself. That was my first "commercial" release. Rough Trade was the distribution company.
In 1984 I did a benefit album for the miners, and in 1985 releases by Rory McLeod, Poison Girls, and Omega Tribe.
---
Was there a turning point where you said: 'Okay, I'm going to make this my business and my life.'
I was a political activist. I never really thought of having a career – I never thought in those terms, my agenda was revolution.
I didn't understand the concept of profit when we started Cooking Vinyl. I was used to doing tours and making sure I could pay my bills. I never tried to make any money!
"I didn't understand the concept of profit when we started cooking vinyl."
Pete and I borrowed £8000 to start the label. He took a small wage and I got a day job as a booking agent. I didn't take any money from Cooking Vinyl for the first five years.
Then we got really lucky with the Michelle Shocked record. All of a sudden we had all this money coming in – that was a shock.
---
That was The Texas Campfire Tapes?
Yeah. We decided to set up the label, and before we started working, Pete went away on holiday to Texas, to this folk festival.
He bumped into Michelle, who couldn't get a gig – she was just hanging out. The two of them were sitting on a log by the campfire and he made a recording of her.
The quality was pretty bad, it was on a Walkman, and the batteries had run down so her voice sounded much higher than it really was. He came back and played it.
We thought: 'This is pretty different. Shall we put it out?'
"The quality was pretty bad. It was on a walkman and the batteries had run down. We thought: 'This is different.'"
He played it to [radio DJ] Andy Kershaw, who quite liked it, and so we thought let's release it.
We got in touch with Michelle and she said we could. I remember writing down the titles of the songs while speaking to her on the phone; she was living in New York, in a squat. We got to track 7 and she said: 'Who Cares?' But we didn't realise she was being flippant, so that's what it was called on the sleeve. It is called Ghost Town.
We bought her over to tour. She lived in my council flat for 6 months or so. I was booking her gigs as an agent and after a bit, she asked me to be her manager.
I didn't want to be, as it felt far too much to be her manager, label and booking agent.
---
It was too early for a 360 deal!
It was too much. But she said she'd give up if I didn't do it, so I took it on.
The Campfire Tapes went mental, really successful. Then after that we got a record deal with Polygram and did the most amazing artist friendly deal with them: she didn't want to take an advance.
"It sold three-quarters of a million copies, which for a folk artist is pretty amazing."
They were in shock; they'd never had an artist say that to them. She asked for her rights back instead, so they did a license deal for no advance. In the end, they gave her $50,000 to make the album.
We did the album, put it out, she really wanted to go with Anchorage as the single – it went on the radio all round the world and she became incredibly successful.
The album sold three quarters of a million copies, which for a folk artist is pretty amazing.
---
Did you think: 'Now we're a proper label'?
No, we just kept working with artists we loved. We did The Mekons, who were good friends of mine, and then The Cowboy Junkies' Trinity Session – which went stupid, sold loads and broke the band.
Again, we didn't understand deals; we had a three-year contract on that Cowboy Junkies album, which was pretty stupid. They were bad deals for us, really good for the artists!
[video_youtube id="N3TVgEpMyhI"]
We also thought it was easy: we've done these records, they've been massive, we've got the golden touch.
But by 1989 we'd put out quite a few that hadn't sold very well; they were records I'm proud of, but we'd spent all the money and we got into big financial trouble.
That coincided with Rough Trade going bust.
---
How much did they owe you?
Not that much – a little under £100,000.
---
That's a lot of money for 1989.
It was, but the biggest problem was that we had quite a good catalogue that was selling, but we lost all our catalogues sales in shops.
Suddenly, we had no income each month. That really hit us hard.
"Suddenly we had no income. That hit us really hard."
So Pete and I decided to give up. We were technically bankrupt.
Eventually, I thought about it and changed my mind. I bought Pete out and over five years, paid off all the debts – everyone got every penny. It was really, really hard. And from there, we started to rebuild.
---
Is it true that you went to the same school as Daniel Miller?
That's true. We didn't know each other at school; there were a lot of artistic people there.
---
Did your parents encourage you to do what you do today?
No. My dad died when I was 17 and my mum went to live in Australia when I was 10. So when I was 17, I'd lost my dad and didn't really know my mum.
I went over to Australia to meet her, and lived with her for a year, travelling round the country.
"By the time I was 17, I'd lost my dad and didn't really know my mum."
I came back to the UK and got very into political activism.
I'd also messed up at school, so I went back to Sixth Form and got my A-Levels, then went off to University.
---
I take it you weren't a right-wing activist!
No! When I got to college in Wales, it was quite sleepy, but by the time I left it was known as the most extreme [socialist] college in the UK.
If I went down to the admin building, they'd call the police because they were worried what I'd do. They were scared!
We launched two waves of national occupation across colleges in the UK against education cuts and fees. It was a fantastic time with the anti-Nazi league; we arranged 25 coaches to come up to London for the Rock against Racism concerts.
We got really involved in the miner's strike. And then I got really into the anti-nuclear movement.
---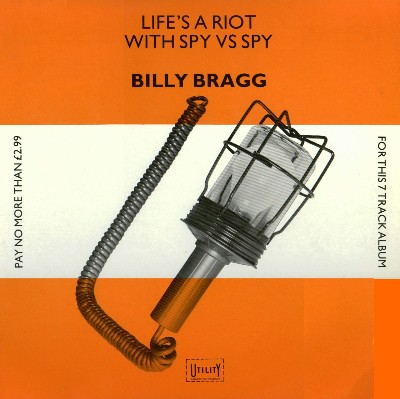 I'm starting to understand a little bit better your bond with Billy Bragg…
I was managing an anarchist punk band called Poison Girls. He'd just started out. He rang up about doing some gigs with us. We didn't do them in the end, but that was the first time I spoke to him.
I became a big fan. By the time we started the label, he'd become a star.
We did a concert quite early on with the label and he played at it – he was quite an inspiration for us. My inspirations were artists, not people in the business.
---
As we sit here, which moments over the course of Cooking Vinyl's near-30 years really stand out?
Well Michelle Shocked was a real moment – it was amazing being involved in taking her to being a big international star.
Maybe the biggest was signing The Prodigy a few years ago. I am still in awe of them.
[video_youtube id="20TLiz0Vb2g"]
For about a week afterwards, I was in shock. I couldn't process it. It was such a big event. It was really hard. It took two years to persuade them to sign.
They kept winding me up! The only way I could handle it was to keep thinking: 'We're not going to get the deal.' It meant everything to us.
---
How many Prodigy albums did you sell with Invaders Must Die [2009] in the end?
1.3 million. It was incredible. We didn't expect it, they didn't expect it.
It caught a moment in time. We worked really hard – we have a fantastic team and they killed themselves for that band.
"I was in shock for about a week after we signed the prodigy. I couldn't process it."
It was so exciting. We all loved it.
It wasn't about all the sales or the income; it was so exciting to be involved and turn the world back onto this band.
---
I'm jealous. I'm not sure we've ever signed an act direct to [PIAS] who've quite sold a million. It's a mythical milestone!
It's getting harder and harder to do – becoming more of a myth!
---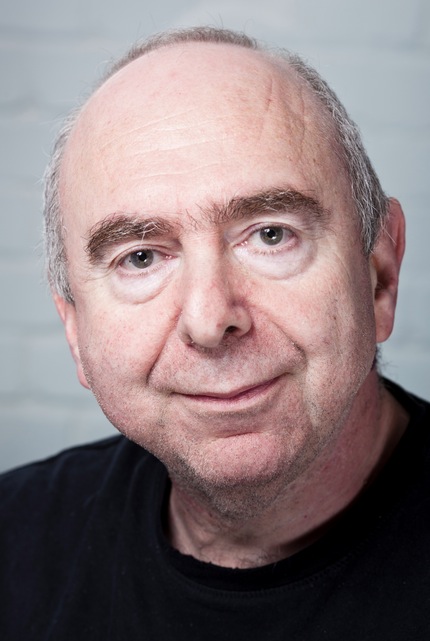 After going bust and re-emerging, did you have the loneliness and insecurity of a business owner – someone having to pay for all these people?
It was very lonely. I imagine you've always been really lucky at [PIAS] because you've had Michel [Lambot, co-founder]; someone to encourage you, to shout at when you're really down, to discourage you when you want to do something stupid. To have someone to talk to must be great.
I didn't have that for many, many years until I teamed up with Mike [Chadwick, pictured] about 12 years ago and we started Essential.
"Partnering with Mike Chadwick has made a massive difference; someone to stop you doing stupid shit."
Mike was my distributor at Revolver and Vital for about 14 years – we stayed in touch and had a long relationship as friends.
That's made a massive difference to my ability in business. To have someone to stop you doing stupid shit and giving you an extra push when you need to, a real partner, is brilliant.
---
For a long time you've typically struck services-style deals with your artists. Why?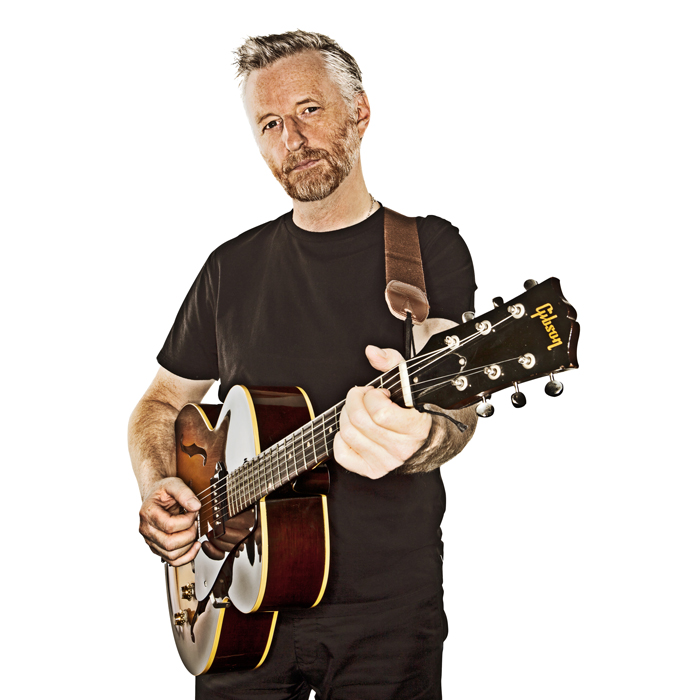 Because Pete Jenner told me to! We wanted to sign Billy Bragg (pictured). It was another huge milestone. We had tiny records and Billy was really successful. He'd just left Go-Discs.
Pete said: 'Do you want to do his back catalogue?' Then he said: 'Let's do the deal like this.' So I did.
That was our first ever artist services deal. 23 years later, Billy's still with us and our relationship with him is better than ever.
We don't only do services deals; we did a 50/50 profit share with Marilyn Manson and a royalty-based deal with The Prodigy.
Sometimes a services deal aligns your goal with the artists a bit better. I've wanted to do an hourly rate deal, but no-one's ever taken me up on that!
---
Now that's a business model! Call me when you want to start. What makes you most angry about the way the major labels behave?
What makes me angry isn't what they're doing now, it's what they did in the past.
There were a small number of companies – and still are – who control how the industry's run. The independents are on the cutting edge.
Before Napster, the majors always controlled the formats that the public listened to. They made an active decision to kill vinyl and promote CDs. Then suddenly, Napster happened and they were in a state of shock.
"The major labels saw piracy as a problem. Steve jobs, daniel ek and google saw it as an opportunity. You have to ask, who made the money – and whose industry got fucked up?"
The consumer moved on from CDs. And all they could do was complain about piracy. It was worse than short-sighted; the major label bosses had their heads in the sand.
They couldn't admit the public had moved on. They saw the popularity of piracy as a problem. Steve Jobs, Daniel Ek and Google saw it as an opportunity.
You have to ask: who had the vision, who made the money, and what industry got fucked up in the process?
---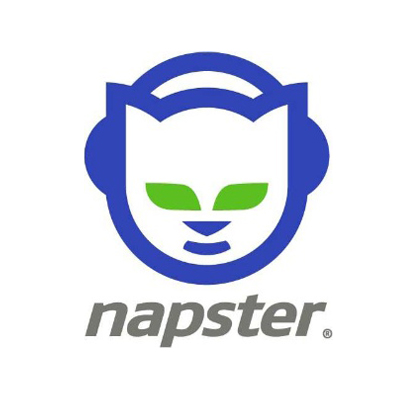 What was your experience of Napster?
I remember a friend telling me about it and I was outraged all our music was being pirated.
So I went on Napster and started trying to take down Cooking Vinyl's stuff. I got a big shock. A disaster: it wasn't there.
Being pirated is bad – but when no-one gives a shit it's much worse!
---
The majors with ADA, Caroline and RED are now offering services deals. Can that model, which is at the heart of both [PIAS] and Cooking Vinyl, work for those companies?
I think they've got a different motivation than us. They're far more concerned with market share than profit.
There used to be a massive independent sector with Island, Chrysalis etc. and they bought all those companies. And now they've seen the independent market share grow again – they want a piece of it.
"The majors are trying to buy market share [with their services companies]. The only one that's been really successful so far to my mind is caroline."
That's what they're doing, trying to buy market share. The only ones who have been really successful so far to my mind is Caroline; they've hired some brilliant people across Europe.
ADA have been successful in the UK, but I think they struggle outside the UK. And Sony RED in America are amazing; in time they'll get Europe right but they've got a long way to go.
---
What about Kobalt: villains or heroes?
[Laughs]. I've got so many different views about Kobalt. A couple of years ago I was really frightened about them coming into the market as competitors.
Again, they hired some great people and it looked like a really serious threat. But I'm not sure their label services thing has worked, certainly not like their publishing thing has worked.
"Kobalt's business model is about technology. It's worked brilliantly in publishing, but label services is about product management."
That could change quickly, you can't count them out, but there's very little on their release schedule this year. I know they've done some big deals that have lost a fortune.
Their business model is about technology, which has worked brilliantly in publishing, but label services is about product management; there isn't a technological solution for that.
---
Have you ever had the chance to sell Cooking Vinyl?
In the last year, we've been approached by virtually all of our competitors – they weren't long conversations.
But my attitude has always been that I love doing this.
If someone makes me a really stupid offer, we'll listen to it. Every business is for sale at a certain price. But we're very much not for sale.
Does that make sense?
---
I think so. The question I always ask: are you a hopeless romantic?
I don't know. I love to work with people I like.
I love to help artists. I love working – and partying – with the team we have.