Listen To The PlaylistWhen we start focusing on the mechanics of the music industry – the A&R, the promo, the distribution, the sales – it's sometimes all-to-easy to forget why people dedicated their lives to this game.
Each month, The Independent Echo is doing our bit to remind us all that decades before the chart positions, marketing campaigns or digital negotiations, the lives of the independent community's brightest and best were being changed week-in-week-out by amazing artists.
For these individuals, music is not, and has never been, a 'product'. It is a way of life.
Here's how our My Life's Playlist feature works: we ask independent music champions to choose 15 tracks that have had real resonance throughout their life for, you've guessed it, a special playlist.
Ideally, they pick five tracks from their childhood/teenage years, five from their early and/or 'mid career', and then a final five from their recent past.
Et voila: a ready made musical story of their existence so far.
But that's not all: we also ask these people to explain why certain songs from the list have had quite such a profound impact.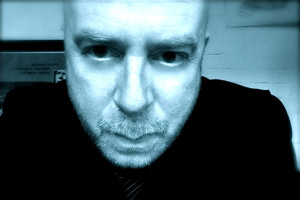 This month, we're delighted that Bella Union founder Simon Raymonde (pictured) has picked his Life's Playlist.
Simon's London-based label, which works with [PIAS], has been responsible for some brilliant music over the past two decades, including Fleet Foxes, Midlake, John Grant and M Ward.
And in 2015, it's working with hotly-tipped emerging artists including Father John Misty and Hannah Cohen.
Please feel free to both listen to Simon's Spotify playlist below and share it!
Here's the man himself on why some of the standout tracks and/or artists made such a difference to his life…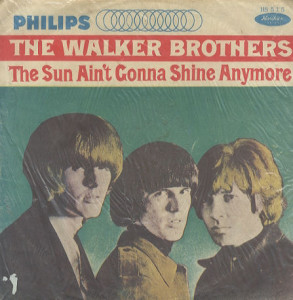 Even though in hindsight I clearly should've had ANY track from Scott 4 in my 15 tracks (damn lists!!) I cannot leave out the man who continues to delight and confound. A '60s poster boy, who would FIFTY years later be making music with Sunn O))), deserves to be on that list. My choice is also bathed in gallons of sentimentality as my much-missed father Ivor arranged the strings on this track.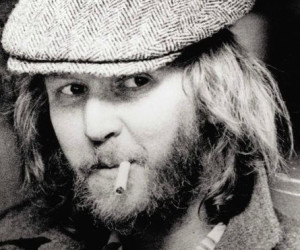 I feel we are approaching a new appreciation of the brilliance of Harry Nilsson. Nilsson Schmilsson rarely left the record player in our house and I could always like a man who was happy to be on his record sleeve in a dressing gown in his front room.
Not to mention his band, which included Jimmy Webb and Herbie Flowers, a superb bassist who also played with Bowie, Lou Reed and T. Rex.
Bella Union release BC Camplight's How To Die In The North album this month and I put him straight into the same bracket as Nilsson in terms of songwriting genius. Listen when you can and let me know.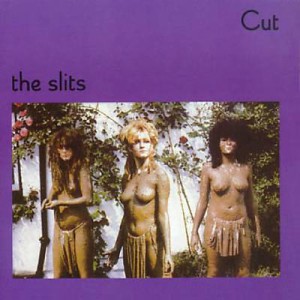 This list was an impossible task, by the way! How have I ended up with a list featuring no CLASH, PATTI SMITH, MARVIN GAYE, THE POP GROUP, JOY DIVISION, NEW ORDER, CABARET VOLTAIRE, DIF JUZ, KING TUBBY's?!
But in deference to my early discovery (partly through punk), of dub music I would have to include The Slits, who are to my mind still one of the most unique sounding bands from the late '70s. I saw them first supporting The Clash and surprisingly enjoyed them even more.
Dennis Bovell did a fantastic job on the album Cut and my enduring love of the band is not a nostalgia trip, it's because it still sounds as fresh now as it did then. And you can't say that of many sounds from 1979.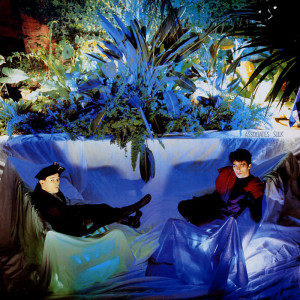 There are certain tracks, like War Crimes by The Specials, where I am genuinely fascinated by either the sound of a record or the playing. It took me years to work out the time signature of that Specials track and even as a musician myself I am in awe of it.
The same applies to Skipping by The Associates (and could apply to any tune off Sulk the LP from which it comes). Michael Dempsey's bass playing, John Murphy(?)'s drumming are all phenomenal and exhilarating too, but the sound of the acoustic guitar on this track (in particular) really blows my mind.
I heard they were gonna play it on B A Robertson's show back in the '80s – I remember rushing home to watch but sadly it was just a playback mime. Something to do with slowing the tape down and playing it double speed then speeding it back up, I reckon.
We need a Behind The Mirror TV special on the Making of Sulk! Brilliant band and well, Billy Mackenzie. That's all you need to say.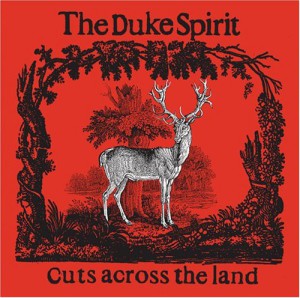 The Duke Spirit will have their day, I am sure, and they're hardly under the radar – but I'd say they still remain curiously rather unappreciated.
I find Liela Moss and her gang of good-looking dark-haired city rockers to be at the top of the class of that gaggle of female-fronted 21st century Velvets-inspired quartets.
Explosive live with hooks and riffs a-plenty, with Moss and her sassy swagger the perfect front. And girl can SING!!!
[audio_spotify username="the_independent_echo" id="3sNYTX1MLXfuXQcMn2S6q1″]