Aphex Twin, Nightmares On Wax, Boards Of Canada, Flying Lotus: Warp Records has been a natural home for brilliant, banging, head-bending music ever since it was born in 1989. Steve Beckett has been there from the very beginning, when he co-founded Warp with his fellow till jockey at Sheffield's Fon record shop, the late Rob Mitchell.
Together, the duo fathered one of the most influential record companies of recent decades.
Their early records set the tone for Warp's fascination with the unorthodox side of dance music: debut release Forgemasters' Track With No Name (WAP1) in 1989 was dark to the point of unsettling, but was awash with a clear understanding of techno's floorfilling peaks.
It was followed by the groundbreaking Dextrous from Leeds DJ George Evelyn, aka Nightmares On Wax, which also carried Warp's then-trademark purple sleeve design.
Surprisingly – most of all to Beckett – Warp's weird yet soulful tastes soon began to flirt with commercial success; the label's fifth release, 1990's bass-heavy LFO, sold more than 130,000 copies in the UK and hit No.12 on the Official Singles Chart.
It was a signal that corners of mainstream club culture were starting to embrace more interesting – but no less hedonistic – music. If this was a new movement, Warp was born to be at its heart.
[video_youtube id="3Ys9e2m0LTs"]
Since that formative era, Warp has released classic record after classic record, from acts as diverse as Aphex Twin, Grizzly Bear, Nightmares On Wax, Maximo Park, Battles, Jamie Lidell, Hudson Mohawke and Flying Lotus.
It's also been unafraid to branch out into other areas of creative expression; from its first live night, Blech in Sheffield – started in 1996 – to its BAFTA-winning film division, responsible for producing movies including Shane Meadow's widely-acclaimed duo, Dead Man's Shoes (2004) and This Is England (2006).
Last year, Warp celebrated its 25th anniversary with a series of re-releases and special gigs across Europe – culminating in a spectacular finale at September's Sacrum Profanum festival in Krakow, Poland.
The anniversary was a handy excuse for the label to look back on its achievements, but the modern day innovation of the company didn't take a rest: Aphex Twin album Syro, for instance, was teased with a huge blimp flown over London, before its tracklisting and title were revealed via a hidden online service only accessible via the 'Deep Web'. Not your usual artist – not your usual record company.
[PIAS]'s Kenny Gates caught up with Warp's Steve Beckett to ask all about the formation and history of a label that's always been proud to be different.
Do you feel it's important to celebrate an anniversary like Warp's 25th?
Good question! It's important to celebrate generally, because as you know when you're working in the music business you're always looking forward – at your next release, the next year, next, next, next…
Every now and then, especially for your staff, artists and the fans, it's important to look back and acknowledge your success. Secondly, it's a great excuse to have a good party.
The staff came to me and said: 'Do you want to do a 25-year thing?' I said: 'Not particularly, we did one five years ago [for the 20th]. But if we can work with that guy Phillipe who does the Sacrum Profanum festival in Krakow, then we'll have an excuse to have a great party!'
I'm just going to give conversational answers to these questions, is that okay?
I don't know. This is the first ever interview I've done!
[Laughs]
Why are you still doing this after 25 years?
When it comes down to it, the thing that's most satisfying for me is finding, nurturing and breaking new talent. I was with an artist yesterday and she was talking about how amazing the journey has been from where she was to where she is now – she's just done a big art installation in Sydney Opera House.
There's something really satisfying to me about seeing that raw talent, usually quite young talent, then putting a team round them and seeing it grow. It's quite a slow process; even when something 'goes', people think it's happened quite quickly but the behind-the-scenes work takes a long time.
"There's Something Really satisfying about working with raw talent, putting a team around them and watching it grow."
When you see these artists who you first saw in a room of six people [succeed], it's brilliant; I saw Flying Lotus the other night playing a sold-out Roundhouse show. Seeing people coming from nowhere to making a real impact on the world; that's the 'why' of what we do – bringing new, exciting music into the world.
[video_youtube id="Ak4vLEBxIo4″]
But Warp isn't just about music. I get the impression it's always been important for you to go into other areas – videos, cover art, film. You're a music company that taps into other areas of art…
Yeah, the idea of an aesthetic has always been really important to me. That's how we've had a natural progression into things like films. We were working with great designers doing the artwork, then it developed into making sure we were tracking down great directors for the music videos.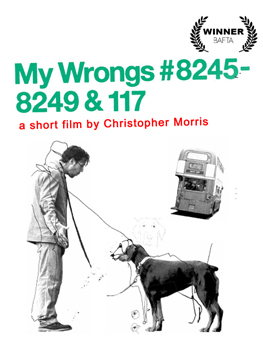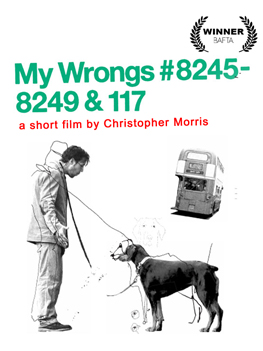 Through interactions with people like Chris Cunningham [we realised] it wasn't just a marketing tool for people's music, it was art in its own right. It was such a similar experience working with a filmmaker like Chris Cunningham as it was working with an artist like Aphex Twin. It felt like such a natural progression to go into film.
We did a short film with Chris [Cunningham], then we did one with Chris Morris [My Wrongs #8245–8249 & 117, in 2002]. From there, we realised it wasn't that much of a step to start doing feature films and TV series.
I see it as all part of the same thing: putting great, beautiful art out into the world and making things that last. Some of the things we put out 25 years ago have stood the test of time. That's what I'm looking for.
25 years ago, a music fan would have discovered an album from a new Warp artist in a record store, probably on vinyl. Today, they will probably hear it through their phone – perhaps even through YouTube. How does that make you feel?
There's loads of pros and loads of cons! For those old fogies amongst us who were around pre-internet, there's still something very romantic about vinyl.
Obviously me and Rob used to have a record shop in Sheffield, and there [was] something special about Monday morning when the new Sugarcubes album was out and everyone was queuing down the road waiting for us to open.
They'd buy it, rush back with a group of friends and listen to it for the first time as a shared experience. That's amazing.
Or back when the dance scene broke, on Satuday mornings before the imports came in, people were again queuing down the road before the doors opened. The first time they'd hear records was us playing them in the shop.
If you'd ever experienced that, you can't help but feel nostalgic about it. Then there's the whole quality issue; you've got artists who are spending their lifetime trying to make sonically amazing [creations].
"Music, film, TV; I see it all as part of the same thing for warp: putting art out into the world and making things that last"
It's like a Picasso painting; looking at that on the screen of an iPhone just wouldn't be the same experience. These producers are making amazing music through incredible speakers, finessing the bass and the sub-bass. And then people are listening to it on those crappy [Apple] white headphones or even through the speaker on their phone.
But on the pro side, people can access so much music so instantly so widely around the world now – people who would previously have been miles away and completely excluded can now get it at the touch of a button. Everything moves so quickly and that can be great; artists have got easy access to people. But then a downside is that you get a bit of a throwaway, one-click attitude to music: 'I'll try this… then this… then this!'
[That means] that with streaming services like YouTube or Spotify, things have got to really jump out and be impactful. My concern is that with the type of music we do – music that is subtle or takes time to fully experience – might struggle to rise to the surface.
You referred to romanticism. Do you consider yourself a hopeless romantic?
I think so, yeah. Most people I know in the music business who are still here are hopeless romantics!
Do you feel – and did you ever feel – part of an independent music scene?
We're definitely part of the independent music industry in the wider context. But everybody I know in the music industry always thinks they're the most independent and the best! If you didn't think you were the best you'd be signing different music.
[video_youtube id="TwDOa-lvizM"]
I definitely relate to being part of an independent industry scene, but not necessarily an independent music scene.
When we started, [we were] part of the whole Bleep or electronic house scene, but now we see ourselves as more driving our own path in terms of the sound we want to release.
Explain a bit about Bleep – that was a visionary move from Warp: an online independent Warp store launched in 2004.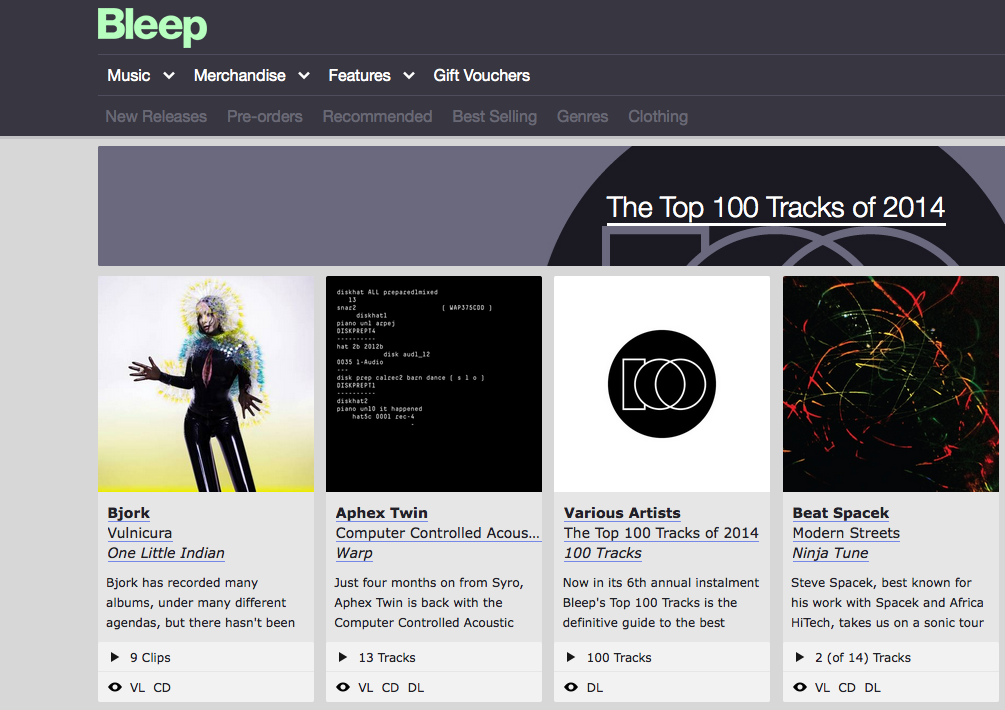 We were one of the first record labels to have a website, and then one of the first to start doing online retail and digital.
If you were looking towards the future, you knew there was no way that wasn't coming. I could tell that, especially with iTunes, there was just going to be so little ability to make the impact you wanted.
It was almost like you had one shop window for the whole world's music – only 20 releases or whatever you can get on that [iTunes] front screen.
I just thought that completely went against everything we stand for as indies, so it felt really important to get our own site up there and then to service other people. That was ten years ago.
How does Rob's influence still impact on what Warp does today? Is he still in Warp's DNA? Do you often find yourself thinking, 'I wish he was here to bounce this idea off'?
No actually, it's funny. I relate to him before he died, so all of this would be like an alien world to him: 'What are you talking about!' He'd be blown away by today's world, but he'd be excited by it as well. The thing with Rob is he just always saw anything as a challenge.
I don't know about his influence, but I like the thing you said about DNA – his life is in the DNA of this company: part of it is about being ambitious, and having the attitude of not taking no for an answer. If somebody tells you that you can't do something, it's like a red rag to a bull.
"It was important to rob, and remains important to me, to be as straight as we can with people"
The other thing that was very important to Rob and remains important to me is just being as straight as we can with people, both the staff and the artists, and doing as fair deals as we can.
It's about straight talking, what we're going to commit to trying, what we're not going to commit to trying and get those conversations which are sometimes kept in the dark into the light as much as possible. That leads to working from a really powerful place.
Warp is a seminal label, a cult label. But it seems to me you're a very discreet person; you're not often outspoken on industry issues and when you get an award you make sure you're not there! Is there a particular reason for that – are you a shy person or are you not interested in that side of the business?
It's a bit of both. I'm not interested in getting attention for the sake of it. But then if I feel there's something that needs to be said I'm not frightened of saying it. The whole world of industry do's and awards shows just don't mean anything to me. I don't pay a lot of attention to it really.
In 50 years time, how would you like Warp to be reflected upon? What would you like its most memorable characteristic to be?
In terms of what you leave behind, just that you've been innovative and authentic. We want to leave beautiful, aesthetically pleasing artifacts in the world, basically. We want to move people – to know what we've done has had a real impact on people's lives.
I got a letter the other day from a 17-year-old kid who had basically fallen in love with this girl listening to Boards of Canada. And when she left to move to another part of the USA, she gave him this chain [attached to] a centre of a record.
[video_youtube id="2jTg-q6Drt0″]
He put it in the letter and said: 'This music has been so meaningful to me so now I'm giving you the most meaningful thing I own.'
There was an artist in Japan who died recently who was buried with Aphex Twin records in her coffin. When you hear that people are doing things like that, you think: 'This must be making a difference.' Then it's knowing we can look the staff and the artists in the eye and know that we treated them fairly.
What do you think that a modern record or music company can do that an artist can't do themselves?
On a very basic level, it's manpower – or woman-power. You can do this stuff yourself, but as an artist you've got to ask yourself: 'Can I do this better than this company that will do it for me?'
Do you want to be spending all your time phoning up journalists, dealing with your website, doing you accounts and all that stuff?
At a very small level you can do it yourself, but as it starts growing and growing you're going to need to take on other people.
The advantage of working with a record company is the experienced, passionate people who know what they're doing, will invest in you and know the best way to promote somebody's career.
That's why we're still here – because the people who work with us see the paycheques!
Did you learn anything about modern music fans with the recent Aphex Twin campaign?
The thing that struck me was how quickly with certain artists you can move from announce to selling the record. With the right act, things just go through the roof very quickly.
We did the whole limited edition vinyl and standard edition, and seeing that do so well was great.
Aphex thinks he does a lot if he does five interviews he's done a lot in a campaign, so it's nice to almost see how little he can do but yet reach lots of people with online communications.
Can you think of an anecdote from your career that you remember as being exciting or special?
[Pauses] I'm just trying to think of a repeatable one..!
One of the earliest exciting memories of mine is I remember was Sweet Exorcist's Testone which was our third record. It's got this breakdown in the middle of the song that's quite psychedelic, and we were trying it out in the clubs. I remember this whole dancefloor just stopping and everybody putting their hands in the air and literally clapping the record.
[video_youtube id="KHvGQ9DKusY"]
I could tell we were onto something. It wasn't just another record – in the middle of a club it blew people's minds so much they stopped dancing just to applaud. The other earliest memory was LFO: I remember we'd mastered the 12" still in Sheffield.
I was coming back from the Townhouse through St Pancras to go back to Sheffield and I got a call saying, "Do you realise, with the orders we're getting this is going to go Top 40 and we need a radio edit?" I remember turning the taxi around [to go back to the studio], thinking: "How the hell do you do a radio edit of this thing!" It was hilarious – literally a turning point in our history.
Can you talk about the first big business deal you did and what it taught you? I know what it was, but I'd love for you to explain about it. You don't have to name names!
We'd just put out Forgemasters [the 'bleep' classic Track With No Name, 1989]. This London company contacted us and asked if they could hear our other stuff. We had Nightmares On Wax lined up as well as LFO. They could see the whole northern house scene blowing up and I think they wanted in on that.
They offered us a licensing deal: £10,000 or something for three years. We thought we'd done the great rock'n'roll swindle. We were outside their offices just laughing our heads off thinking we'd completely ripped them off. And then of course a year later we were having Top 40 hits and people were casually telling us: "You know you get £20,000 for a compilation album, right?"
"We were on every compilation album, but the money never came to us. It was a disastrous deal"
We were on every compilation album – Now That's What I Call Music! and all that. The money never came to us. It was a disastrous deal.
We ended up walking from the deal, and not getting paid for hundreds of thousands of records [sales]. We were in the situation of walking round these nightclubs with three Top 40 hits under our belts; people were patting us on the back but we couldn't even pay a £300 phone bill.
Once we'd walked from that deal that company started threatening all the indie distributors that if we started going through any of them, they'd sue them.
Steve Mason at Pinnacle was the one who stood behind us and just said: "I'll back you."
Through necessity, we begged LFO to put an album together, which they did. We put it out and started getting some cashflow coming in.
That's how we survived. That was our great rock'n'roll swindle!
[Picture by Ophelia Wynne]