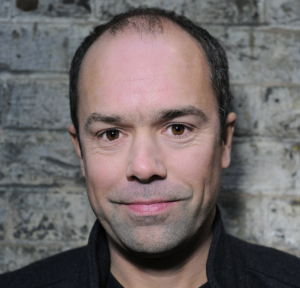 It's just seven years since Spotify emerged as a geeky-sounding Swedish start-up. Now, streaming is taking over the music business.
If you don't have a good handle on the direction in which this new digital market is going, it's definitely time to educate yourself.
James Howdle (pictured) is commercial operations manager at [PIAS], providing business intelligence, data analysis and market insight to internal and external clients.
Here he tells The Independent Echo about three key trends we should be looking out for in the streaming world over the next year:
1) Streaming running away from downloads
For us at [PIAS], it's interesting that we've now started to see streaming income overtake downloads in key markets. France is a prime example – it overtook downloads last year – while in markets like Spain and the Netherlands this has been the case for a couple of years now.
In 2013 [PIAS] saw this trend emerging in 11 markets, and in 2014 this has increased to the following 24 markets: France, Netherlands, Sweden, Norway, Denmark, Finland, Iceland, Spain, Portugal, Brazil, Argentina, Colombia, Poland, Czech Republic, Hungary, Romania, Slovakia, Greece, Turkey, New Zealand, Singapore, Thailand, Indonesia, Taiwan, Malaysia.
According to the BPI, industry total figures for the UK market indicated that more than half of the album equivalent sales in 2014 were generated from digital formats.
The growth of streaming is very significant in the UK market: according to the BPI, it moved from 12% to 25% of the digital market last year as streaming revenues overtook track download revenues for the first time.
"In 2013, [PIAS] saw streaming income overtake downloads in 11 markets. In 2014, that trend increased to 24 markets."
Obviously if streaming continues to grow at this rate in 2015, it would double to 50%, making streaming the dominant digital format over iTunes and other download services in one of the world's biggest markets.
Whether it's likely to achieve that growth rate is hard to say. What gives it a fighting chance is Apple and YouTube's Music Key platform – both streaming music services on the horizon. Because of them alone, streaming is likely to get a lot of promotion and interest over the coming year.
I certainly expect streaming will overtake downloads in the next two years in the UK market. It's hard to say how that will then compare to physical CDs, which continue to be the biggest single format for driving revenue in the territory. There certainly seems to be potential in markets like the UK for a co-existence model of physical ownership and streaming and I think that we will see digital market share keep growing.
But I think we will reach a point of equilibrium where physical sales continue to generate a significant proportion of sales while streaming becomes the dominant form of digital consumption.
2) New players in the mix – at the right price
Apple and YouTube's entrance into the subscription streaming market this year will definitely change and accelerate the market considerably. In my book it's always good to have a market that isn't just dominated by one player – and we already have plenty of choice in streaming with Spotify, Deezer, Google Play, Rdio, Rhapsody/Napster, Tidal and more.
For Apple and YouTube to challenge the market strengths of all of these brands, especially Spotify, I predict that price will form a big part of the market strategy.
There's currently a lot of discussion around €9.99 a month vs. €7.99 vs €4.99 – which is the most effective price-point?
"The debate around price is complex: it's about balancing mass market adoption vs. actual revenue we see from users."
It's a complex debate: it's about balancing the mass-market adoption of streaming vs. the actual revenue we see from the users.
€9.99 already represents incredible value when it gets you access to all the music you could possibly want to consume. At the same time our experience indicates that ad-funded "free" services have played a key role in the introduction of streaming and that this model works very well in some markets. It's not a one size fits all scenario, but we are certainly keen to see that where there is a free version, then indeed adverts are being served to those that use it.
Ultimately the challenge is to hit that sweet spot of a mass market subscribing at a rate that is generating as much revenue as possible. And that is likely to see providers offering a blend of pricing plans which will vary significantly between markets. I expect these plans to include many variations which will range from low value subscriptions such as "free" bundled offers up to higher value bundles such as family plans and premium plans for high quality audio or exclusive content.
3) Streaming's presence in the world's album charts
From 1st March the UK market will introduce streaming data into its album chart. It's not the first market to do this; precedents have been set in the US and Scandinavia previously.
The Official Charts Company in the UK has devised an equation to equate 'albums' to streams by taking the 12 most-streamed tracks from each album and then down-weighting the two most-played songs in line with the average of the next 10. These streams will then be added together and divided by 1,000 to create an album equivalent sales metric.
I think this is a reasonable methodology to adopt as it acknowledges the growing importance of streaming, but also attempts to preserve the concept of the album. Typically independent artists and labels tend to be more focused on releasing albums as part of a larger body of work.
The approach that the OCC has chosen should prevent more commercial artists that may have one or two hit singles from completely distorting what the album chart has represented in the past. Ideally, there would be an accurate metric based on the percentage of a given album listened to by each person. But obviously there's a huge amount of data that needs to be processed for that to happen – and that complexity will only expand as new market entrants arrive.
The introduction of a streaming component to the UK album charts does highlight gaps in other territories like France where streaming still doesn't count towards the singles or album charts, despite it being the primary source of digital music consumption for the content that we represent.
Where it becomes really complicated is when you consider the different types of streaming payments and their popularity in each market.
'Free' ad-funded services will make you more popular in countries like Spain, for example.  And then there's the people we all love – the €9.99-per-month subscribers.
"There is good news coming out of France for independents: in 2014, the sector claimed 40% of the music market's total streaming income"
Depending on the ratio of those different components, streaming is worth different amounts when juxtaposed with a traditional album sale.
The 1,500/1 (streams to sale) chart ratio they have in the US seems proportionate for that market. The fact that there is a higher percentage of premium users in the UK is one reason why that market adopts a 1000/1 ratio – ie. each stream, on average, is worth a bit more.
If we see this kind of practice rolled out to other markets, we can expect to see different ratios at play: maybe 2000/1 or even 3000/1 where revenue from streaming revenue is much lower.
This is already evident in the singles chart in Spain where a track is worth 200 streams compared with most other territories where it is worth 100 streams. Currently, per stream revenues seem to be strongest in Northern Europe, and the UK performs very well.
One area of particular interest is France, where streaming was adopted into SNEP's Top singles chart in October. The country has been a pioneer of mobile bundle deals: Orange and Deezer's long-standing partnership has seen very large increases in subscribers.
Now there is more good news coming out of France for independents: the total streaming turnover for the record business in 2014 was €150m, up 35% on 2013's €100m income.
Of this €150m figure, the majors report (via SNEP) that they have turned over €90m – meaning independents took €60m; a very healthy 40% of the market.
However, just two of the top 10 streaming tracks in 2014 – from the date SNEP began counting streams in week 37 to the end of the year – were independently-sourced: the No.1, Prayer In C by Lily Wood & The Prick (Wagram) and [PIAS]-affiliated Stolen Change by Milky Chance at No.9
So far, the French market has resisted any calls to try and work streaming into SNEP's albums chart.