It's the dream job of millions – and working in the belly of the music business can certainly turn up some spellbinding moments.
It's why we all do it.
But what they don't tell you in the dream factory is that nothing's ever easy, and there are plenty of hard lessons to learn in this industry too.
Over the past few months, The Independent Echo has spoken to some leading lights in the business to ask what the high point and low point of their careers has been been so far.
Check them out below.
James Sandom, Red Light Management
High Point…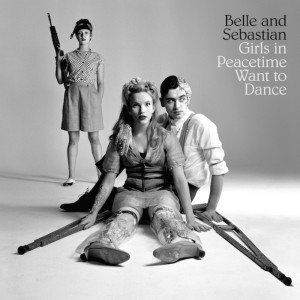 I'm not someone to slow down or switch off often, Christmas tends to be the only time of true reflection.
My career high point came on top of Parliament Hill on Hampstead Heath on Dec 27th, 2014. I was running (or sitting, in reality) and Belle & Sebastian's 'The Model' came on my playlist. [From the album Girls In Peacetime Want To Dance, pictured.]
It occurred to me that I manage one of my favourite artists of all time – one of the most important artists culturally this century – who are about to release what's undeniably their greatest record in the last decade.
It also hit me that I'm about to turn 40, have a fantastic team around me and do something I love. I was high on life for the duration of 'The Model'. A slight vibe kill to this serene few minutes came next with Hot Snakes' 'Kreative Kontrol', which followed on the playlist… but I'm still feeling good about feeling good for that moment.
Low Point…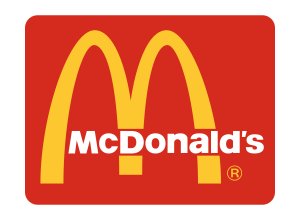 Principals are a wonderful thing. I have many, and they're idealist at times.
The world of perception in recorded music has evolved far in the last decade.
Back in 2005 I was offered a licence for a TV ad with McDonald's for an artist we manage. To cries of "disgusting", "sell outs", "disgraceful", we declined to this day the biggest licence I have ever seen on paper, a seven figure sum, on the grounds of it ruining a career.
We played the indie card and lost, with an artist that has gone on to considerable achievements by not playing the indie card and embracing the factors that drive commercial success.
The ad was eventually taken by The Shins with the song 'New Slang' from their debut album.
Not only did James Mercer go on to discuss how McDonald's paid for his house, within a few years The White Stripes were advertising Coca Cola, Blur were soundtracking British Gas and Bob Dylan was working with the Co-Op bank.
Perhaps we could have been pioneers?
It was a mistake based on historic principals. It felt good saying No, but it felt plain daft when the ad appeared. No-one thought any less of The Shins, in fact their critical peak was achieved long after this ad.
I still believe certain successes are achieved by saying No – it can be powerful. But there is always the danger that people only notice when you say Yes.
It's a fine art getting the balance right, and something ten years later, in 2015, that I'm still learning.
---
Geoff Meall, The Agency Group
High Point…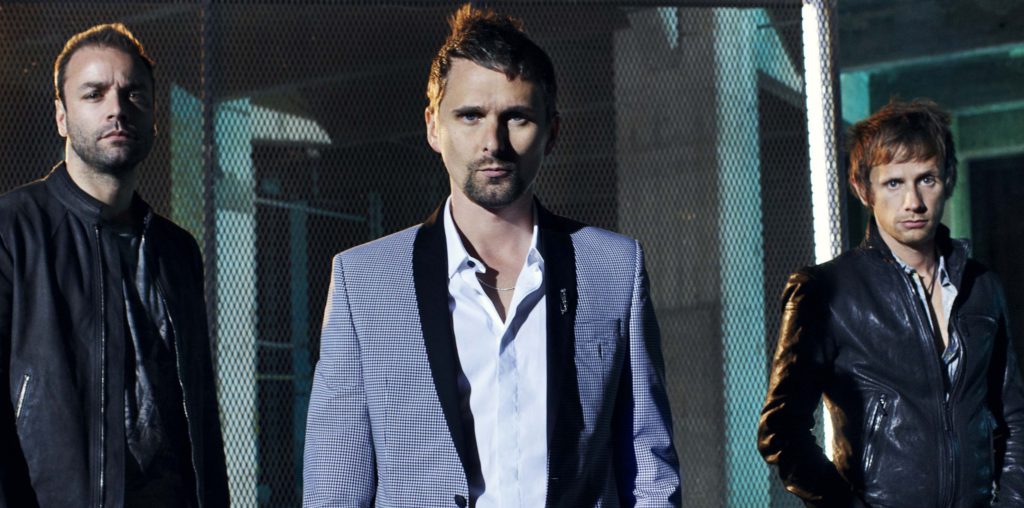 My overriding passion, which hasn't left me since I was around six years old, is football – and Liverpool FC in particular. I was lucky to have been born and brought up during the most successful period in that club's history; the 70's and 80's.
In English football, success is equated in league titles, European cups and domestic cup wins. In order to win a domestic cup, all roads lead to a pretty shabby area of North West London – the mecca of English football, Wembley Stadium.
Trips down to what we in Liverpool called 'Anfield South' were frequent in my years long before I became involved in music, first with my dad and later with my mates.
Wembley for a football fan really is a special place – even given its rebuild from the 1920s-built loveable wreck to the ultramodern stadium of today, and modern football's love of money above all else. Everyone looks forward and dreams of getting to support their team there.
"When I started as an agent, the aim was to be involved with a band that played wembley."
For the music fan too it's history is pretty unsurpassed, and I remember the same '80s days watching it rammed for Live Aid and Queen concerts, wishing I was there.
When I started as an agent in the early '90s if I'd have been asked what would have been THE aim, I'd have stated to be involved in a band that plays at Wembley.
In June 2007, I fulfilled that ambition: Muse became the second act to play at the new version of the stadium (George Michael got in first!).
Everything was amazing not only about the day but the build-up. Having been involved with booking Music's shows from late 1998 – from 200-capacity clubs through theatres into arenas – we thought long and hard about whether we'd be able to make the jump into a stadium.
To be able to walk around the inner workings of the stadium, the dressing rooms, stand near (not allowed on!) the pitch as we launched the show was amazing. All this for a kid who 23 years earlier had stood on the terraces of the old stadium for the first time.
When the band walked on stage and 72,000 people roared, the hairs on the back of my neck stood up even more than when Ian Rush buried the third against Everton in the 1986 FA Cup Final!
I'm lucky to have also booked Muse in other football meccas across the world, which always excites me, but nothing I think will ever beat that first show.
Low Point…
Several years into my career and the first band I was involved in who had started to sell tickets was the London based rap-rock band Senser.
I received a huge lesson in the dog-eat-dog world of the booking agency when I was fired by their manager as their agent for everywhere outside the UK.
"I received a huge lesson in the dog-eat-dog world of the booking agency when I was fired by their manager."
Despite being a key member of the team who through booking a hundred plus shows for them that had taken them from selling a handful of tickets to selling out theatres in the UK and having an album get to No.3 in the UK charts with no radio play I learnt very early how easily expendable an agent can be.
Years later I still take lessons from that, but remember feeling like I'd been punched hard in the stomach when I was told the news.
---
Dick Carruthers, Music filmmaker who's worked with Oasis, The Rolling Stones, Metallica, Beyonce and Led Zeppelin.
HIGH POINT…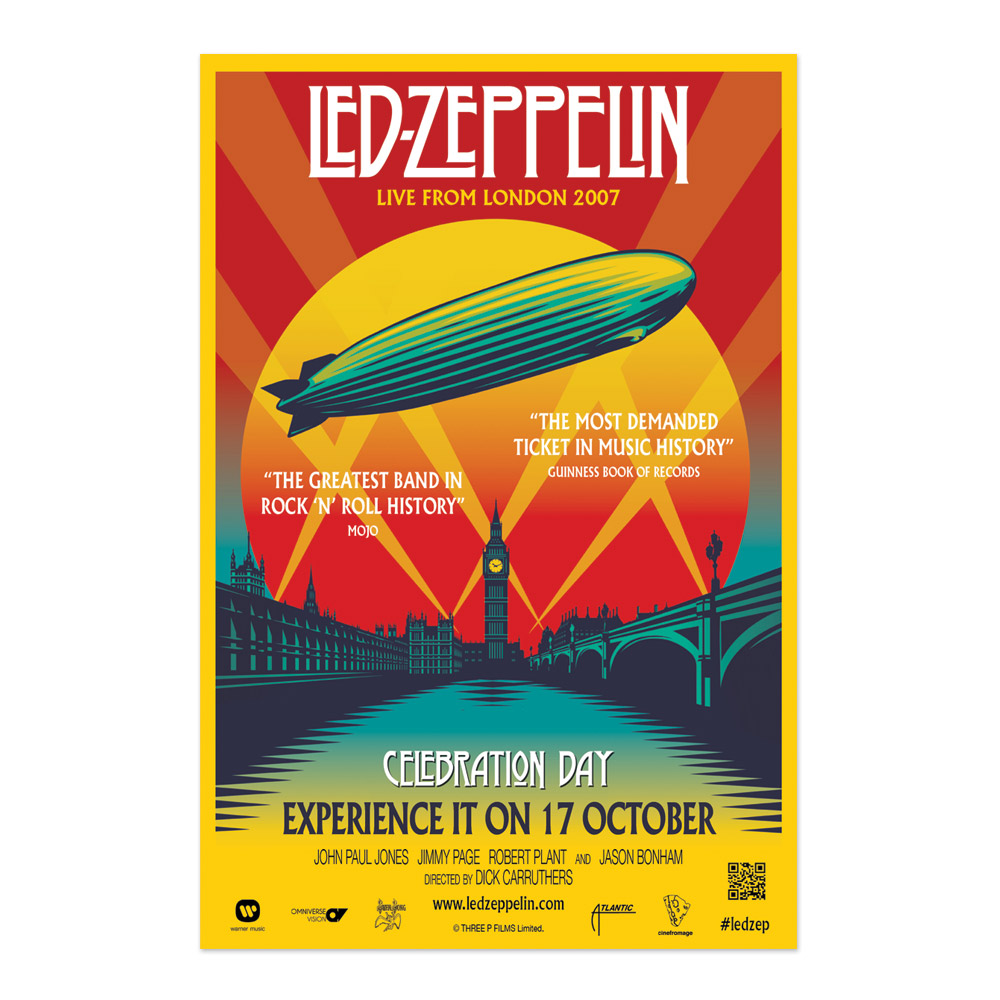 I've been very lucky to experience some great moments. The Led Zeppelin gig at the O2 was a legendary night in itself.
It took five long years later for me to be stood on stage at the Hammersmith Odeon (it's not the Apollo, really, is it? Come on…) for the film premiere of Celebration Day – alongside Harvey Goldsmith and Robert, Jimmy and John.
What I felt in that moment might be best described as a sense of relief that it had all come together!
Another career high / one-off was in San Francisco when I worked for The Rolling Stones; we were starting a leg of Arenas after doing stadiums and it was felt the show needed a new opening video.
"It was only the second time that the rolling stones had all agreed on something on the spot."
Mick was all excited about the idea of going to Skywalker Ranch and asking George Lucas make one.
I objected on the grounds that (a) it would be super expensive and (b) would take a long time – the first gig was 10 days away, and above all, (c) the video director (hello!) should really be, erm, directing the video.
So I put together a simple-enough idea of a build-up video showing them simply walking to the stage from the bowels of the building.
We shot everything in half a day and had the band for maybe an hour. When it was edited and finished I refused to let anybody see it until it was played on the big screen as intended – house lights out, sound blasting through the PA.
Jake Berry told me afterwards it was only the second time in history that all four Stones had agreed on something on the spot.(The first being when they first saw the Steel Wheels set and they all thought "no!". Thankfully, this time, they all agreed they absolutely loved the video.)
Oh, and if I can have one more: in 2004, I made on a documentary about Oasis's Definitely Maybe and conceived a clever interactive DVD with live performances, TV clips, hidden bits and B-sides.
Channel 4 broadcast the doco on a Friday night at 11:30 – I was on holiday when it aired and I started getting text after text until it got silly.
I later found out it was a rare phenomenon where the audience had gone up and up during a broadcast.
It ended up being nominated for two BAFTAs and won an NME Award – which Noel accepted and gave to me at the table.
It's one of those flipping the bird statues… my kids think it's really rude.
LOW POINT…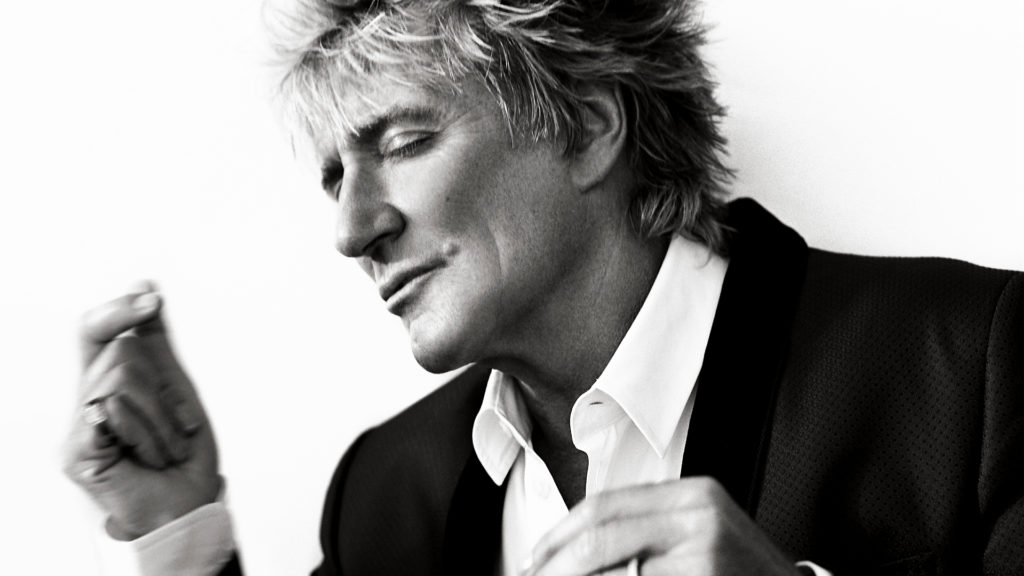 I try not to let low points do too much lasting damage – and just as well, as there's been a few.
I often wonder about politicians who shrug off everything from scandals to personal attacks and say it doesn't affect them. We're all wracked by doubts and regrets, aren't we?
2010 was a general 'low point' for me. Lots of things went wrong, projects fell through, but I think the candidate for the lowest individual point was being properly told off and dressed down by Rod Stewart, on-stage at rehearsals.
He stopped in the middle of a song, turned around and looked at what we were putting on the screens and said: "Where's my fucking Ella Fitzgerald?"
I had to go up on stage and mumble excuses about decisions made due to the expensive licenses of her photos… all of which was true, but got me a class A bollocking. In front of everyone.
I wanted to cry but apparently handled it well…
That said, the first show in Florida went swimmingly. Afterwards, I think Rod declared it was the best show he had ever put on. Phew!
Post-Rod bollocking, I got on the plane back to the UK the next morning, dazed and confused and just in time for the TPi award ceremony where Jimmy Page stood on stage and told the assembled great and good of the live concert industry how fabulous I was.
That boomerang'd me right back to a career-high!
"Metallica pulled the gig. Then the stage was set on fire."
Another real low point was when we were in Delhi in India to shoot a big concert headlined by Metallica.
As can often happen in India, we had to overcome a mountain of logistical (and translation) problems, which we sorted just before the band were about to step on stage.
Then the barriers broke.
The crowd were asked repeatedly to take two steps back. An army of people built barrier braces… tension rose in the hot sun.
Slowly it became obvious to us that Metallica production were going to pull the gig.
When the cancellation was announced, there was a riot. The stage was set on fire, stuff was looted, hundreds of people were running around backstage.
We had to take off our crew T-shirts and laminates, lest we became targets for violence, but still had to stand guard over the expensive broadcast gear since security had done a runner.
For a good while it looked like it could get very nasty.
A special mention, then, to two fine upstanding gentleman who literally faced down the mob: hats off to you Jeremy Aziz and Metallica's agent, John Jackson.
---
Richard Jones, President Of Key Music Management (Pixies, Agnes Obel, Mew)
High Point…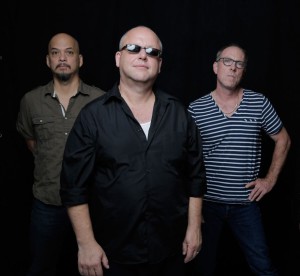 "Some people would say that selling out stadiums with The Spice Girls all over the world was the high point of their career, but not really for me. I would say mine was The Pixies (pictured) reforming and going on the first mini-tour we did – all of us on a little bus just making sure everyone could get along and play together. We finished that tour on stage at Coachella 2004 – that was pretty fantastic.
"There wasn't a 'moment' that The Pixies reformed as such; it was kind of 'shall we?', 'yeah?', 'alright?', 'I think so!'. It was typical Pixies; it wasn't: 'This is the big statement.' It was: 'Let's see how it goes.'
"I'd worked with Frank [Black] on his solo records before, plus I was a big Pixies fan in the '80s. I saw them the first time they came to the UK with Throwing Muses.
"I loved The Pixies then, I thought they were groundbreaking. But they were way ahead of their time and never that successful, really. They were a bit too odd, I suppose.
"They're very, very important figures in modern music. It's lovely that they're now bigger than they've ever been. Today, they headline festivals and stadiums all round the world. That's delightful.
"Another high point for me would be working with Woody Allen. We did a world tour with him and his jazz band. I got to know him pretty well."
Low Point…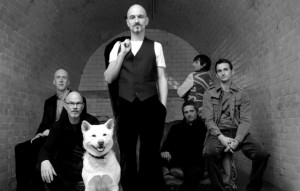 "A low point…. Well, there were lots of times when I was looking after big tours where everything went wrong. That's a nightmare.
"I certainly remember when I left the label I was working for. I thought [working there] would be good for me, but I found it too frustrating and too restricting.
"After that it was like: 'Right, you've got to go out on your own.' From that moment on – 1991 – I've run my own business. That was scary.
"The first thing I did outside the record label was work with Manchester's James [as a tour manager] to headline Reading Festival (pictured). They were hard work, but it was great training.
"I worked with The Spice Girls all the way through from 1997 to 2001, through everything – including hundreds of millions of record sales.
"They fired [Simon Fuller] and I ended up managing them. That was what you call crisis management!"