Le Label (France)
Initially set up to be a distributor for independent music [PIAS] also signed some artists including the infamous Miossec who eventually recorded nine albums and a Best Of for [PIAS] for as many gold records.
It is only in 2013 that [PIAS] France decided to dedicate an entire new identifiable and separate recording label department to the company with the creation of 'le label' in 2013.
Born from the ashes of [PIAS] recordings France its roster now comprises of Alain Chamfort, Abd Al Malik, Jean Louis Murat, Radio Elvis, and many more.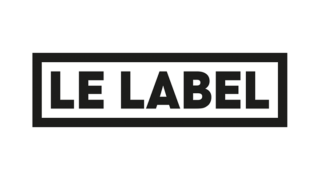 Average number of albums released a year by LE LABEL.
Albums sold by MIOSSEC in 20 years (1995-2015).
Months at Number #1 on general French radio for Dusty Men.
Streams for « Alright » by Pony Pony Run Run , the first digital hit for LE LABEL
INDEPENDENT PASSION INTEGRITY HUMAN ADVENTURE PRODUCTION & CREATIVITY
First artist signed: DOMINIQUE DALCAN / SNOOZE.

First international artist signed: MELANIE DE BIASIO.

Dusty Men first hit single signed on Le Label by the artist SAULE.

Legendary French artist ALAIN CHAMFORT joins LE LABEL.

Signing of urban artist ABD AL MALIK.

MIOSSEC Gold Record with 'Ici bas Ici même'.

The number one hit single band PONY PONY RUN RUN signed.

Discograph active catalog joins LE LABEL's

Radio Elvis first album is released

« Blackened Cities », Melanie de Biasio 24 minutes masterpiece is released
FLORENT MARCHET / FRÈRE ANIMAL
Contact
14 Rue Milton
75009 Paris
France