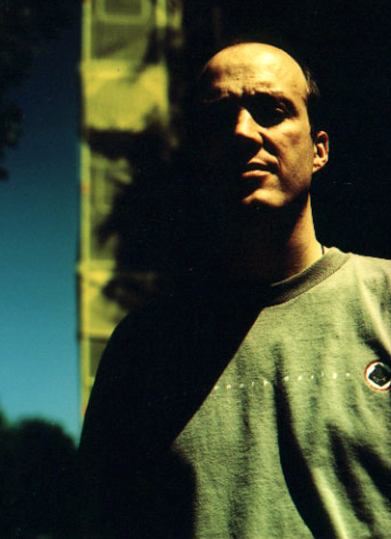 Ninja Tune doesn't do run of the mill.
The London-based label was born in 1990 from the virulently creative minds of Coldcut – aka Jonathan More and Matt Black.
The pioneering dance music duo created Ninja Tune in a bid to escape the clutches of traditional label world, and quickly became one of the most influential voices of the independent music scene.
Over the past 25 years, Ninja Tune's reputation for signing forward-thinking, unconventional artists has never failed to impress, attracting the likes of The Cinematic Orchestra, DJ Food, The Heavy, Fink, Lou Rhodes, Kate Tempest, Roots Manuva, Young Fathers and Mr. Scruff to its artist family.
The man quietly pulling the strings of Ninja Tunes' cultural impact for over two decades has been Peter Quicke (pictured, inset), who joined Coldcut soon after the launch of the company as Label Manager.
Quicke has steered the label for the past 23 years, as well as playing a role in the launches of publishing company Just Isn't Music, plus Ninja Tune label imprints such as Big Dada, Counter Records and Werkdiscs (Actress' label).
The Independent Echo asked Peter to hand over the playlist of his life, which you can listen to below.
We also asked if he'd tell us a little about what some of the standout tracks have meant to him…
---
Yes – 'Heart of the Sunrise' (1971)
My first record was a 7" of The Bonzo Dog (Doo Dah) Band 'I'm an Urban Spaceman Baby' (1968) which is a marvellous piece of eccentric comedy pop.
My first experience of listening to music on headphones was the stereo grandstanding of Pink Floyd's 'Echoes' (1971) which blew my mind (in the parlance of the day).
I stopped listening to pop music and started listening to King Crimson, Tangerine Dream etc but my favourite band (aged 13) was Yes.
I was obsessed with their Fragile (1971) and Close to the Edge (1972) albums.
I still love this tune (from Fragile) and still sometimes sing the lyrics in the shower, haha, but its the energy and invention of the first 3 minutes which make it extraordinary.
---
Gang of Four – 'At Home He's a Tourist' (1979)
When punk came along I realised I was bored to death of prog rock etc and decided I hated Yes et al.
I got madly into The Clash, Siouxsie & the Banshees, Joy Division, The Lurkers, The Ruts etc. going to gigs in Exeter near where I grew up.
The best live band from that era for me were Gang of Four (sadly I didn't get to see Joy Division or The Sex Pistols) who I saw at Bristol Colston Hall with Pere Ubu supporting.
It was an amazing gig – David Thomas being crazy for 40 minutes and then Jon King, Andy Gill etc throwing themselves around the stage playing this new spiky boogie. The whole Entertainment album is brilliant.
---
Young Marble Giants – 'The Man Amplifier' (1980)
I went to university in Manchester and joined the Hacienda club and started getting into Eyeless In Gaza, Durutti Column, Au Pairs, Delta 5 etc.
Young Marble Giants personify the marvelous quirky newness that made post-punk so exciting. No surprise that Domino re-issued the Colossal Youth album.
---
Curtis Mayfield – 'Right on for the Darkness' (1973)
When I moved to London I started listening to a lot more jazz and soul.
Miles Davis, John & Alice Coltrane. Bobby Womack was my soul man for a while there, but Curtis Mayfield and What's Going On era Marvin Gaye are what stayed with me the most.
---
DJ Food – 'Scratch Yer Hed' (Squarepusher Mix) (1996)
Stealth (Ninja Tune's club night at the Blue Note, Hoxton Square, 1995-1996) was a seminal moment for Ninja Tune, very exciting.
This was a big tune at Stealth – people would go nuts when it came on and bananas after the long drop in the middle :-)
We invited Tom Jenkinson to play at Stealth (possibly his first London gig) and of course blew us away, we tried very hard to sign him but his heart was set on Warp.
---
Henryk Gorecki 'Symphony No.3, Sorrowful Songs' – London Sinfonietta, David Zinman, Dawn Upshaw (1991)
PC from DJ Food first played me this in 1993 and I haven't stopped listening to it since. It was playing in the hospital when my children were born!
There are many recordings of course – the new not-so-orchestral version just released by Colin Stetson is great – but this is one is my jam!
It's part of that school of 20th century spiritual minimalism (Part, Tavener, Gorecki…) that came out of the Reich and Glass minimalism.
---
[bs_tabs]
[bs_thead]
[bs_tab class="active" type="tab" href="#bs_tab143506699275811″ title="Deezer"]
[bs_tab class="" type="tab" href="#bs_tab143506700819011″ title="Spotify"]
[bs_tab class="" type="tab" href="#bs_tab143506702951011″ title="Youtube"]
[/bs_thead][bs_tcontents]
[bs_tcontent class="active" id="bs_tab143506699275811″][audio_deezer id="1368315215″][/bs_tcontent]
[bs_tcontent class="" id="bs_tab143506700819011″][audio_spotify username="the_independent_echo" id="7qIFSmoB3ehDgcjzYngALJ"][/bs_tcontent]
[bs_tcontent class="" id="bs_tab143506702951011″][audio_youtube start_id="7WDkdZ6QvXY" id="PLskdNs0VDomlo5rZ5pfIwHA7O5vwc9iHI"][/bs_tcontent]
[/bs_tcontents]
[/bs_tabs]