When Dick Green and Mark Bowen shut the door on Creation Records, they were ready for a quieter professional existence.
By the end of its madcap rise to the very top of the music business, Creation employed around 40 people in London alone.
It was a label rife with inner-politics and, in some notorious cases, a few too many substance problems.
Green, who co-founded Creation with Alan McGee in 1983, had seen every stage of the company's ascent to worldwide heavyweight – from early successes with The Jesus & Mary Chain and Primal Scream through to the blockbuster madness of Oasis breaking sales records and defining an era.
Green set up Wichita Recordings in 2000 with Mark Bowen – the Creation A&R man who was, amongst many other things, custodian of the Super Furry Animals' career.
At 'bedroom label' Wichita, Green was looking forward to expectations, not to mention excesses, being considerably dialed back compared to his previous place of work.
We might not become the very epicentre of UK musical culture, went the thinking, we might not bother the upper echelons of charts too often – but at least we'll be doing things completely our way.
Green could be forgiven for occasionally cursing all of the brilliant bands Wichita has signed and broken over the past 16 years.
Because although Wichita started off a small-scale and peaceful place, today it's an inspirational titan of the independent label world – with an A&R record that can proudly stand aside any other, including Creation.
Just look at the bands Bowen and Green have brought to the world in the past decade-and-a-half: from Bloc Party to the Yeah Yeah Yeahs, First Aid Kit and The Cribs – plus Bright Eyes and My Morning Jacket (on early licence deals from the US).
And in 2016, there's a buzz growing around new Wichita acts including North London solo artist Oscar as well as Athens, GA-based band Mothers – who were named in Stereogum's '50 Best New Bands of 2015' designation, and have won early praise from NME, Radio 1, and many more.
[PIAS]'s Kenny Gates sat down with Green and Bowen to discover the lessons they've learned since setting up on their own…
---
The obvious opening question: What made you crazy enough to start a record label back in 2000?
Mark: It was a long time ago – it didn't seem so crazy then!
---
It was before iTunes existed…
Mark: True. But the internet existed, digital music existed and we very suddenly benefitted from talking globally to an audience. Previously – even for Creation – you might break a band in the UK, but as soon as you got to France or Belgium you were starting the process again. We always felt that if you could sell 10,000 records in ten different territories then that's twice as many as just selling 50,000 in the UK.
Dick: We started Wichita to be the opposite of what Creation had become, which was a huge behemoth of far too many people.
"For the first five years, there was no office and no staff. Wichita was a bedroom label."

Mark Bowen, Wichita
We wanted to do it low-key. It was just the two of us with no office. I don't even know what the ambition was, really – just to do something fresh.
Mark: I remember making a list at Creation and realising I was at least a bit responsible for 27 bands. It was a big operation. But, you know, I got to work for my favourite label. It was amazing. When Dick and Alan decided they didn't want to do it anymore all I knew was I was unemployed.
We really wanted to get back to basics. As Dick says, for the first five years there was no office and no staff at Wichita. We ran a bedroom label.
---
How was that after the madness of Creation?
Dick: Freeing! In the last few years [at Creation], the music was hidden behind dealing with internal people problems. That's the internal politics of having a lot of people employed.
---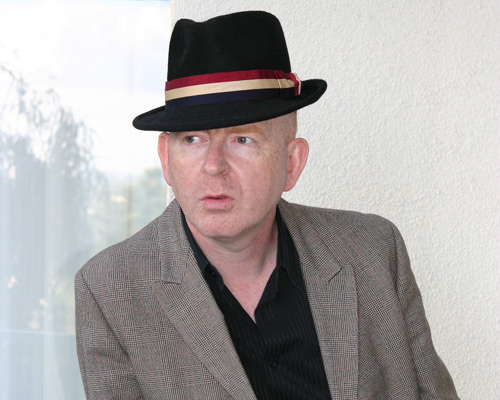 Is there any DNA of Alan McGee left in Wichita? Is it all gone?
Mark: No, not at all. To work with someone whose A&R was amazing will always stay with you – and I'd say the same for Geoff and Jeannette [Lee] at Rough Trade. Jeannette had to explain to me why Geoff was going to Top Of The Pops with Pulp, when Pulp were already signed.
I was 23, and I thought Geoff was wasting his time. Jeannette explained that when you sign a band, that is the beginning of the process – not the end.
There was an ambition at both [Rough Trade and Creation] that could still mean selling millions of records, but it wasn't, 'What's the cool sound right now?' or 'What will get on Radio 1 – let's sign that.' It was about trusting your gut.
"I learned everything from alan. But I needed to prove to myself I could do something separate from him."

Dick Green, Wichita
Dick: I learned everything from Alan. But by the end of it I needed to prove to myself that I could do something separate from him. To do it my way.
---
The first band you signed at Wichita was Bright Eyes – an American.
Dick: We were lucky because the record was finished and so we could just get moving. So we went down that licensing route from small American labels.
Mark: Creation was really winding down at the end of 1999, and technically closed doors in the middle of 2000 – by which time we had records ready to go [as Wichita]. For what it would cost us to record a 12" single in the UK, we could license an entire record from the US.
We paid $10,000 for the first Bright Eyes record, and I thought we got such a deal. Later, Robb [Nansel, Saddle Creek] would tell me they'd only sold 700 records in the US and they couldn't believe anyone would give them $10,000. So we were both celebrating!
It was a great way to start. I learned very quickly how it all works – we didn't have a catalogue so there was no money coming in. If we sold no records in a week, that was the end.
---
So were the early years tough?
Dick: Yeah. We thought we were starting from a higher place, because of our Creation experience. But we weren't. It was back to the start.
Mark: We started the label with two launch parties. 'We need two because so many people are going to come!' In the end, we had 30 people over two nights. It was embarrassing. The second night, we all just got drunk.
"We thought we were starting from a higher place because of our creation experience. But we weren't."

Dick Green, Wichita
We were like: 'If a Creation band played, the whole of London would show up. Where is everyone?' Starting from the bottom again…
---
How did you fund the label, then?
Dick: Me.
Mark: It was all Dick. Each Christmas, the consensus was, 'Okay, we'll do another year but I can't keep putting money in like this. If we go another year without breaking a band, then we'll have to knock it on the head.'
---
What was the turning point? Bloc Party?
Mark: I'd say Yeah Yeah Yeahs. That's a bittersweet story.
[video_youtube id="oIIxlgcuQRU"]
---
I thought they'd signed to Universal? I remember coming back from South By and trying to sign them. We were in the queue!
Dick: Everybody was in that queue!
Mark: We did two EPs [before Universal]. We did it before anyone – before any US label, anyone. That was first time I heard an mp3 online, went after a band and signed them. We A&R'd the record, we brought in Alan Moulder, we did the song selection.
Management were telling us: 'It doesn't matter what you hear. They're all trying to wine and dine me, but we're going to do the [album] with you.' I believed it. And then there was this awful phone call. 'Yeah, we've signed to Universal.' I was absolutely devastated.
"Then there was this awful phone call: 'Yeah, we've signed to Universal.' I was devastated."

Mark Bowen, Wichita
We'd done a great job – I was really proud of it. We charted records, took them 'off the streets' etc. etc. But it wasn't enough.
At Creation, that would never happen – you'd never lose a band to another label. I spent a year after that saying to Dick, 'What's the fucking point? If all we can do is get a band to that point and lose them to a major, why are we bothering?'
Dick: We knew we needed some back-up, some help.
---
So what happened then?
Mark: On top of everything else, EFA went bankrupt – they'd been our initial European distribution partner. It wasn't so much that they owed us money; we suddenly had no infrastructure outside the UK.
Nick Robinson from Kobalt said to me: Have you talked to V2? I was like, 'V2 is the least cool label in the world, man. I'm not going to talk to them.' And he said, 'This guy Tony Harlow over there is really smart. You'd like him.'
"Tony Harlow at V2 saved us. He's the smartest brain we've worked with in music."

Mark Bowen, Wichita
We sat there with Tony for an hour just talking about music. We both thought he was so bright. We did a licensing deal for Europe [in 2004].
Within two months, we brought in Bloc Party, and everything else started from there. Tony saved us. And to my mind, he's still the smartest brain we've worked with in music. I think he's a genius – he understands the businesses stuff as much as the music stuff.
Dick: If we hadn't done that deal, it would have been the end.
---
Was signing Bloc Party a big battle?
Mark: It became one. I nearly didn't go to see them. It was the last Saturday before Christmas, I was done for the year. They were first on at the ICA – it was a big stage with lights. It was like a cross between The Smiths, my favourite band, and New Order, Dick's favourite band – amazing.
It took another six months before they were signed, by which point Parlophone and some of the majors were really going hard.
"I was so angry after the yeah yeah yeahs, I was never going to let bloc party sign to a major."

Mark Bowen, Wichita
The one thing I'd credit the Yeah Yeah Yeahs with was that I was so frustrated and angry, I was never going to let Bloc Party sign to a major label.
To my mind, [the Yeah Yeah Yeahs] didn't achieve anything by signing to a major we couldn't have done for them. It was like, 'No. Not again. We build careers. That's what we did at Creation.'
[video_youtube id="2R6S5CJWlco"]
---
And Bloc Party were a UK signing – not a US license.
Mark: With Bright Eyes or My Morning Jacket, you couldn't really do anything unless the band was [on tour or promoting] in the UK market. But with Bloc, we could apply so much of what we learned about breaking bands at Creation.
We had a strong musical vision for them and a huge belief in them. They were making some brave moves and they were ambitious but Dick and I, to a fault, backed them.
If Kele said, 'I've got this track that's a bit more dance-y' we were like, 'This is great. We are 100% behind you.' The hits got bigger and bigger.
---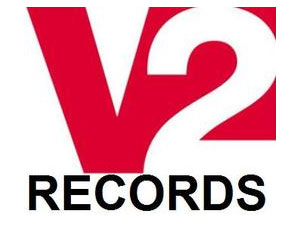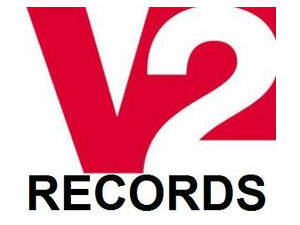 Then what happened?
Mark: V2 sold to Universal. Everything that had been great went, the people went and we were back where we started.
Dick: We had a couple of years in the wilderness again, really.
"We had a couple of years in the wilderness again."

Dick Green, Wichita
Mark: I was in Sweden at Accelerator festival when the call came. Helen McLaughlin said: 'Wow! V2's been sold to Universal.' I said, 'That's the end of that then.' You don't sell to Universal then get better. I thought that was the end of the V2 label, and it was.
---
Did Universal steal Bloc Party from you?
Mark: We've not hidden the fact that there have been bands who owed a lot to us who we've lost to major labels. I'm not giving us too much credit – we're talking about people who no-one had heard of, who no-one was interested in.
That's when majors are like, 'You've done the hard work. We'll have that now.'
---
Like a certain Swedish band, for instance?
Mark: There may be a Swedish band on that list, yes. Again, we signed [First Aid Kit] as 14-year-olds and were with them through to platinum albums. And at the first sign of being able to leave, they leave [to Sony]. And then you're back to: 'What's the point?' I don't sign bands to develop them for major labels. We're not a fucking incubator.
"I don't sign bands to develop them for major labels. We're not a fucking incubator."

Mark Bowen, Wichita
Dick: We were really, really fair with them because they were so young when we signed them. Any more albums in the deal wouldn't have been wrong. We had a fantastic relationship, we thought, right until the end…
Mark: We made the records, marketed the records – we knew what we were doing. I could understand if we weren't doing a good job or these bands became global superstars [after signing to a major]. But it hasn't happened. No band has done better after leaving Wichita – I honestly believe that.
I get it if you're Taylor Swift, you probably shouldn't be on Wichita. We can't deliver that kind of global superstar. But independent artists, being allowed to be independent, making the music they want, doing things on their terms? There's no better place for them.
[video_youtube id="PC57z-oDPLs"]
---
You were in competition for Mothers with lots of other independent labels because… well…
Mark: Because independent labels are the only labels taking risks on artists. Yep.
---
But even amongst those independents, you signed them. What made the difference?
Mark: Well at this point, we have a track record….
---
Hang on. For the record, Dick is pointing at Mark – indicating that Mark makes the difference.
Mark: [Modestly] No, no, no. What we couldn't show in 2000 – 2003 was what Wichita had done before. We could only show what Creation had done.
Now I can sit down and say, Do you like all of these bands? We were the first people to release their records in Europe. And they've all gone on to have very successful careers – and crucially, they still have careers, partly due to the building blocks we put in.
"It's so much money and effort to break a band. That's the hard bit. Once they're up and running, you just say no when you need to say no."

Mark Bowen, Wichita
How they were presented to the world in the first place – that's the really hard bit. It's so much money and effort to break a band. That's the really hard bit. Once they're up and running, you say no when you need to say no.
The hardest part is taking something no-one else knows or cares about and making them care about it.
[video_youtube id="cdFfbi3SudM"]
---
After all the pain of losing acts to majors, would you still sign an artist for less than three albums?
Mark: Yes.
Dick: Yep. We never learn!
Mark: I can't tie people to five albums. That's your entire life! I feel wrong about it.
---
Do you feel part of a community?
Mark: 100%. My inspiration, my admiration, is always with the things independent labels have done. I've never been inspired by anything a major label did – why would you be?
But Creation, 4AD, SST, Factory, Cherry Red – the list goes on. There are independent labels whose music I don't even like – but I love the fact they're as passionate as we are for their artists; that they're people who take a chance and put their own money in it.
I've never had the desire to work at a major label, and I've been lucky enough not to have to.
Every great record ever made after the '50s and '60s has come out on an indie. Everyone knows that!
---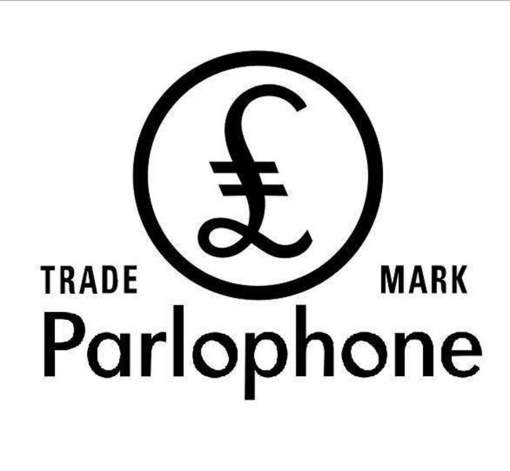 That's a bit strong – even I wouldn't say that!
Mark: Nah. I'm pretty sure it's true. That said, I remember when we went after a band at Creation and Parlophone were in, that was a fair fight. There are still people there now who I have a lot of respect for because they like good music.
But most of the people at majors are chasing hits. There's no risk, no passion – it's just business. I know you interviewed Seymour…
---
He's a major guy, but an indie guy. It's all in the mentality!
Mark: The reason why we all revere Seymour is because he's unique in that way. He'd have had an indie had be been born ten years later.
---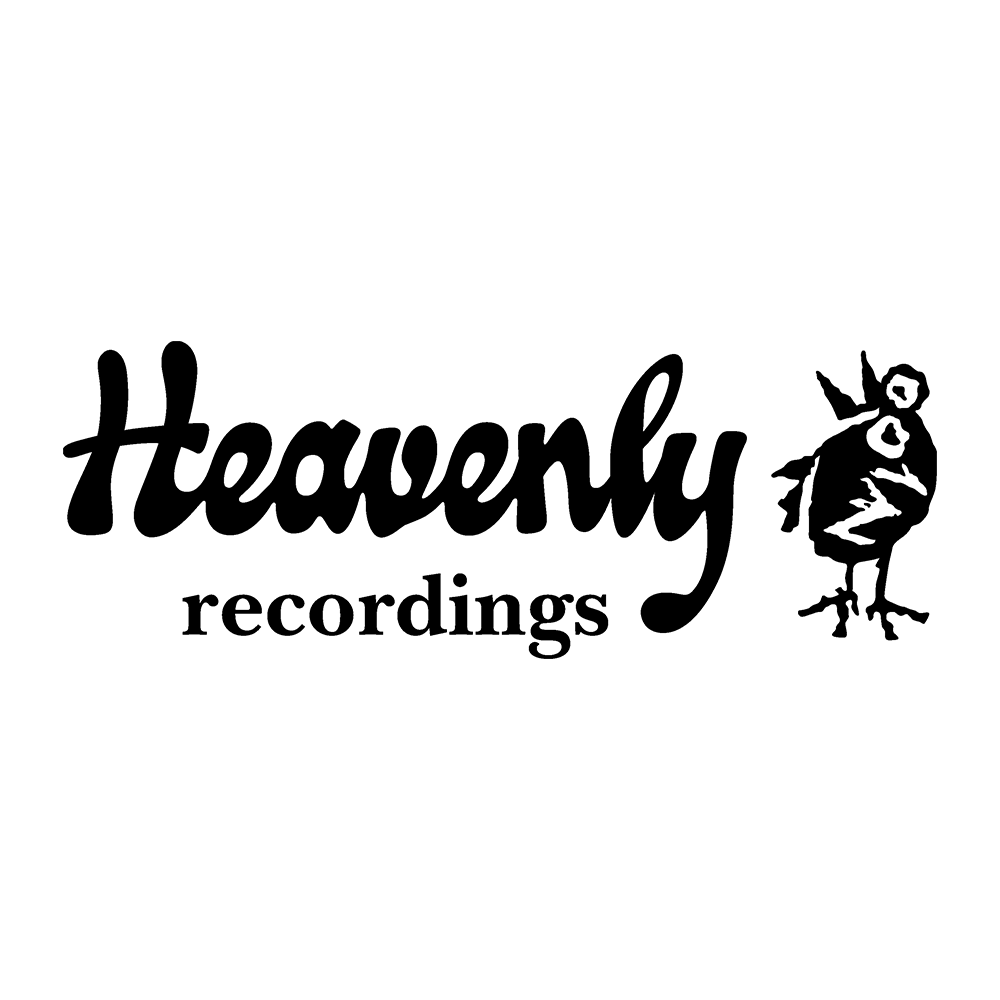 What other labels do you respect?
[Together]: Heavenly.
[Mark]: … Domino, Mute, 4AD and The Beggars Group – showing that independent doesn't mean settling for less. The biggest artist in the world came from an independent label and is signed to an independent label. You can achieve everything on an independent label that you can achieve on a major, but with better people who are going to stick around and who are doing it for the right reasons.
"You can achieve everything on an independent label that you can on a major, but with better people who are going to stick around."

Mark Bowen, Wichita
Also, we are the bosses of the company – when we say we're going to do something, we do it. We don't have to ask anybody. I'm not saying we don't get things wrong, by the way – we've signed bands I thought were going to be huge who've never gone anywhere.
Dick: We all do that, though. You can't be right all of the time.
---
Well you can be right, regardless of how much it sells.
Dick: Yes – it's all the other people who are are wrong!
---
So in a word, what's the difference between an indie and a major?
Dick: Integrity.
Mark: Got it. You can talk about passion and everything else, but integrity is what defines us. We mean what we say, and we say what we mean.
---
What's the enemy of independent labels?
Mark: The devaluation of music. That's the enemy we all face – major and indie. We made music free – some of the biggest bands in the world made music free – and we've spent the last ten years trying to re-establish any kind of value to what we do in the public's eyes.
I'm a huge fan of streaming music. It blows my mind. But when I was growing up it was £10 for an LP. And now for that £10, you can have everything ever recorded ever. That means each track is worth… nothing.
'Music, it's that free thing that comes with my iPhone.' No. Music is everything. The most important thing in the world.
Dick: The digital age is an opportunity and a threat; a curse and a blessing.
Mark: I think it's disingenuous of labels to not acknowledge the fact that Spotify, on a per-stream basis, might not be paying you as much [as a CD sale] but you didn't have to make a physical product. It's not sitting in a warehouse. You didn't accidentally make 20,000 records too many and have to blow them up.
You've got to [create] the music, but beyond that the money we're making is at very little cost to us. I think we should be way more honest about that.
It used to cost so much money to even try to get music to that many people. If an act doesn't work now, no-one's streaming it. Okay.
You haven't paid for all of that vinyl, all of those CDs. To me, that's a huge upside.
[video_youtube id="GoLJJRIWCLU"]
---
Was it a mistake of Radiohead to launch their 'pay what you like' record?
Mark: Yes, yes, yes. Absolutely. When the most revered band in the world says, 'Pay us a pound if you like', what it doesn't show is that they can only do that because of all the money the music business had invested in them in the ten years previously. To not even acknowledge the millions that EMI put in?!
Today, we're trying to sell Mothers. 'You don't know what this is, but it's really good. It's £10.' And then: 'Well I know it's not as good as Radiohead because they're my favourite band in the world – and their record cost me £1.'
"The best band in the world said their music could be free. I mean, what the fuck?"

Mark Bowen, Wichita
It's a very personal opinion, I'm not speaking for Dick, but for me, that's where it all went wrong. Talk about what iTunes or Spotify pays, it doesn't matter. We dug our own graves. The best band in the world said their music could be free. I mean, what the fuck?
Dick: Or they were fooled into thinking that people would willingly pay more.
---
You must be excited about vinyl?
Mark: On a personal level, absolutely. I buy a lot of it! But it's not enough to run a business on. In economic terms, it's a drop in the ocean.
---
Off the top of your head, who are the people who inspire you?
Mark: Geoff and Jeannette – and it's always 'and Jeannette'. Only in the music industry could someone always be there, do half the work and never be acknowledged!
Laurence Bell. The reason we were able to get Bloc Party away was because Franz Ferdinand had a genuine chart hit. I remember being in the Vital office when the midweek came in: a really good independent band on an independent label midweeking at No.2 on the chart! It hadn't happened since Britpop.
Dick: That was probably the tipping point in us getting Bloc Party over a major.
Mark: Domino came from nowhere. Pavement was the biggest act they had before! Overnight, everything changed. I saw Laurence often when I was at Creation and remember him being like, 'I don't know, man. We're going to put five records out between now and Christmas and really hope one of them sells.'
[video_youtube id="GhCXAiNz9Jo"]
---
How do you divide the work? Who does A&R, who does operations?
Mark: He's the brains, I'm the beauty [laughs]!
Let me break this down: Dick Green is the only person to start two different labels that have achieved great sales, a long history and incredible music.
Dick Green: We should also mention Ben Wileman (GM) and Vicky Eacott (Product Manager). Without them, we wouldn't exist.
---
Are you hopeless romantics?
Mark: Oh God, yeah. Definitely.
---
Can you run an independent label without being a romantic?
Mark: Not a true independent label. The ones I love, admire and respect are all hopeless romantics.
---
You must still have those moments where you think, 'What the fuck have I got myself into? Am I on the right path?' The loneliness of the entrepreneur…
Mark: I'm never lonely because I have Dick. I mean that. I couldn't have done this by myself. I completely depend upon Dick. Even if we don't speak for weeks – even if he doesn't realise it. If Dick agrees with a decision, then it's okay.